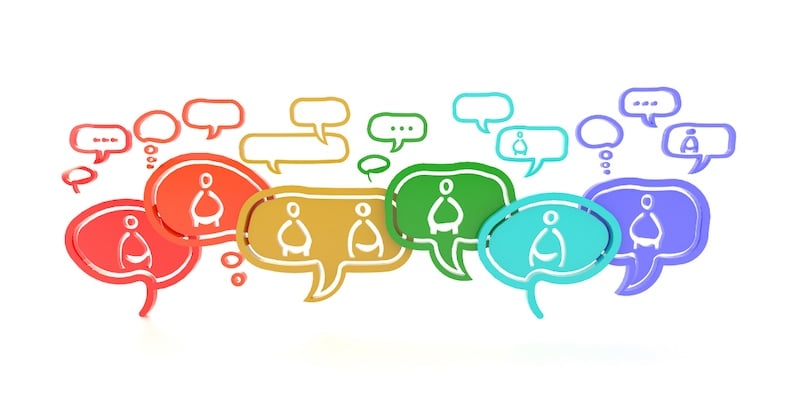 While it's true that referrals lead to sales, it's important to recognize that you won't get referrals by wishing for them. Instead, referrals roll in when you can turn customers into advocates for your company. Your services must exceed customer expectations and entice clients to share your plumbing or HVAC company with others. But sometimes, you must also take proactive steps to get the referrals flowing.
Fortunately, a few tips and tricks are available to help you encourage customers for your business. Check out these easy-to-implement ideas for gaining more referrals.
Looking for another way to create loyal customers? Learn about JB Warranties'
?
What Are Referrals and Why Are They Important?
When a customer requests your HVAC or plumbing expertise, your goal should be to provide only the top service to achieve complete customer satisfaction. When customers have a positive experience, they may relay this satisfaction to others, especially when learning friends or family require air conditioning repair, heating system maintenance, or plumbing services. This positive word-of-mouth often generates business referrals.
When you receive a referral, it speaks volumes about your business. Yes, referrals ultimately lead to increased sales, but they also underscore your business' reputation — meaning customers were satisfied enough with your services to recommend them to others. Upholding this elite customer service will continue to help you gain business and stand out amongst your local competition.
Top Tips for Earning Business Referrals
Maintaining top customer service and satisfaction rates is essential to both the success of your HVAC or plumbing business and to receive increased business referrals. While upholding these standards, here are some additional tips you should leverage to boost business referral rates further.
1. Ask the Right Customers at the Right Time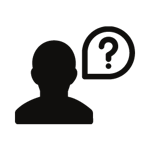 Customers who refer your company are happy, loyal customers — not those whose homes you arrived at late or whose systems broke down. So, when requesting a referral, technicians should choose customers who are satisfied with their final service. Have technicians focus on successful installations, quick fixes, and emergency calls to ensure only the utmost of satisfied customers will relay your services.
2. Keep Up with Third-Party Reviews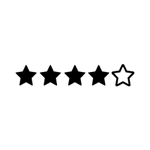 You should always view your HVAC or plumbing company's online reviews as a vital source of business referrals. When a customer is on the hunt for HVAC or plumbing services, the majority of people will use third-party reviews to assess their best local options. Following a successful service, politely request that a customer leaves a review to help drive online visibility. Likewise, be sure to follow up with reviews and provide solutions to any issues to demonstrate your level of customer service to potential customers.
3. Create a Referral Rewards Program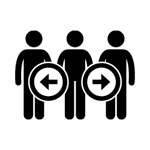 To help drive business referrals, you may want to consider adopting a simple referral program – a plumbing or HVAC referral club. For example, if a current customer successfully refers you to a new customer, consider offering a referral reward like a free air duct cleaning, a discount on plumbing or HVAC system service call, or an Amazon gift card or Visa gift card as a way of saying "thanks" for their good word. With a simple referral program, you can further help drive current customers to recommend your plumbing or HVAC services to family members, friends, and neighbors on a more frequent level.
Be sure to define rules and limits for your program. You want to maximize referrals but limit your costs to ensure the program is profitable. Good word of mouth is most valuable if you don't go broke paying for it!
4. Adhere to a Company Mission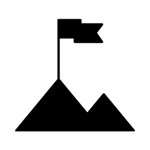 Establishing and sticking to a strong company mission can help drive solid technician productivity and enhanced customer satisfaction. By adhering to a company mission, you and your team know what professional level and values to uphold. When you have a company mission that all employees understand, that can translate into increased worker productivity and happier customers who will likely trust your business for years to come. With the success of a satisfied customer, you can further expect the possibility of them referring your services to others.
5. Push Customers to Your Company's Social Media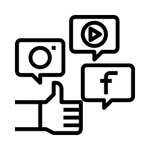 In today's day and age, social media is a powerful and practically essential tool for any business. By incorporating social media platforms like Facebook into your marketing efforts, you can help gain the attention of potential new customers and establish a point of contact and information for recurring customers.
For example, upon completing a system installation, follow up and request that the customer check out and follow your social media. From service specials to information on your referral program, these followers can relay details of your company to others who may be in need.
6. Tie a Referral Program into Marketing Efforts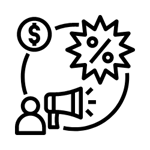 Whether it's print marketing or email marketing, be sure to incorporate information regarding your referral program into your various efforts. With marketing channels, you can educate customers on current service specials, discounts, company news, and of course, the details of your referral program. Spreading the word on your referral program not only informs and entices pre-existing customers on the program and its potential benefits but also gives new customers an extra push to seek your services.
7. Network with Local Businesses
In the world of HVAC and plumbing, it's important to remember that receiving business referrals is not only made possible by customers. As a matter of fact, some of your local partners in neighboring industries can be some of the most successful sources of business referrals available. For example, fellow housing contractors, electricians, and property managers all hold similar customer bases who may also require your services.
Do some research to see if there are any upcoming local industry networking events where you can gain some new connections. Likewise, make the stride for yourself and your team to introduce themselves when crossing paths with other professionals. Most importantly, always offer to return the favor when successfully acquiring a new referral.
Acquire New Business Referrals With Ease
Gaining more plumbing or HVAC referrals doesn't always have to be a challenge. As you continue to ensure peak technician performance and customer satisfaction, be sure these tips are tied into your operations on a daily basis. From using your social media and marketing efforts to expanding your network of professionals, there are many avenues you can take to increase business referrals.

Tommy Cue
Vice President of Strategic Partnerships at JB Warranties