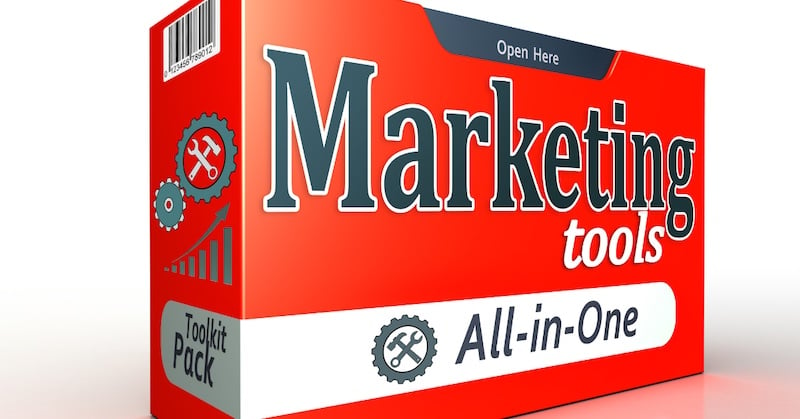 In a pool of competition, you need your HVAC or plumbing businesses to stand out from the crowd. While word of mouth and referrals are essential in this industry, enhancing your business's digital presence can help you connect with both new and old customers on a broader scale. But to boost your online presence, you'll need to adopt the right tools to help get the job done.
Check out these top marketing tools to help you increase your customer reach and boost overall profits.
Branding and ORM Marketing Tools
Ensuring your HVAC or plumbing business maintains a strong (and positive) online presence can go a long way. Branding tools can help you create logos and social media campaigns to inform new and old customers what quality services you can provide them. Likewise, online reputation management (ORM) tools can help you manage and maintain a positive online presence that draws in customers and speaks to the value of your brand.
Google is a crucial component of any business's online presence. A Google My Business (GMB) listing features all necessary details for a customer to locate, contact, and access your business. A GMB account is where HVAC and plumbing company owners and managers can easily manage their online listing and ensure these details are correct and updated when needed. Likewise, your Google listing will gather customer reviews from across the web, so you can stay up to date and communicate with clients.
Hootsuite is an elite tool to help businesses do more marketing with less work. Hootsuite allows you to schedule posts across all social media networks, including Facebook and Instagram, using your preferred posting schedule. Each of these posts can then be easily accessed from the Hootsuite dashboard, where you can monitor and respond to customer conversations, trends, and mentions of your company.
To create professional-looking marketing materials without professional design experience, Canva is the way to go. Canva is a free design tool that anyone can use to create marketing materials, including infographics, social media posts, and even video animations. Using thousands of readily available template options, most of the work behind creating quality marketing materials will only require you to input some simple text. Already established designs, fonts, and animations work to make your materials truly stand out when customers come across them on your feed or website.
Analytical Marketing Tools
With branding and online reputation management tools ready in hand, you'll now want to make sure your marketing efforts are effective. Using analytical marketing tools, you can easily track the performance of your website and marketing campaigns to understand better what's working and what's not. Check out these top picks.
Google Analytics can help business owners answer most of the questions you may have about the performance of your HVAC or plumbing business website and related marketing efforts.
You can use Google Analytics to understand who is visiting your website, how they are accessing it — including whether it's via mobile or desktop — and what actions they are taking. Enhance your marketing strategies by using details like page performance and visitor demographics to target the correct audience more effectively. In the end, this can help ensure you're attracting the right leads to boost your business.
To conduct great marketing, you have to understand your audience. SparkToro is a research tool that scans millions of social media and web profiles to see what your target audience is talking about, following, sharing, and watching. Using this data, you can create more targeted marketing materials that drive increased traffic to your website and social media platforms. Overall, this can further improve your new customer rate.
Sometimes it can be a struggle to develop content ideas to support your HVAC or plumbing marketing strategy. Likewise, the content you're posting may not be as effective in gaining traffic as you had hoped due to a lack of keywords or relevant information. With BuzzSumo, keyword research, trend searches, and question research can all be completed from one convenient platform. Using these various avenues, you can create content ideas that speak to what your audience really wants to know.
Outreach Marketing Tools
Conducting outreach is the most direct marketing approach your company can complete. Whether through physical or digital marketing materials, directly contacting new and existing customers is a highly effective way to educate them on current service specials, general company news, and company events. This will help maintain existing customer bases while also reaching potential new clients.
As one of the longest-running champions in email marketing software, Mailchimp is a valuable tool HVAC and plumbing businesses of all sizes can learn to appreciate. Mailchimp's easy-to-use platform can help you create professional-grade email marketing materials with their easily accessible design tools, whether you're already a pro or just getting started. From service special advertisements to monthly newsletters, Mailchimp helps you create quality email campaigns that can be scheduled and distributed to your preference. Furthermore, their analytical tools also help you understand how your email marketing is performing.
Sendinblue is a highly effective tool if you are looking to enhance your business's communication efforts. Their SMS marketing tools allow you to connect directly to customers using targeted text messages. These messages can be personalized to address the customer by their real names while also promoting current local promotions and the latest company news. And with Sendinblue's chat tool, you can also create a chatbot for your website so customers can chat with company staff in real-time. This ensures that customer inquiries are quickly answered, helping boost overall chances of new leads and enhanced customer satisfaction.
For all things print marketing, Vistaprint is the way to go. Vistaprint is a one-stop-shop for marketing materials, from business cards to door hangers and magnets. With thousands of designs already available, anything imaginable that falls into the print marketing space can be created through Vistaprint. Plus, if you already have logos and designs on hand, you can easily upload your materials and have them printed on your preferred items as well.
Get Moving on Your Marketing Today
Don't waste any more time going back and forth on what marketing strategies you should take. With a bit of analytical research and the right design tools, you can create HVAC or plumbing marketing materials that actually work — and return your investment in the form of new customers. Using the above list of top tools, streamlining your marketing efforts is as easy as pressing send.

Marc Piper
Project Manager at JB Warranties