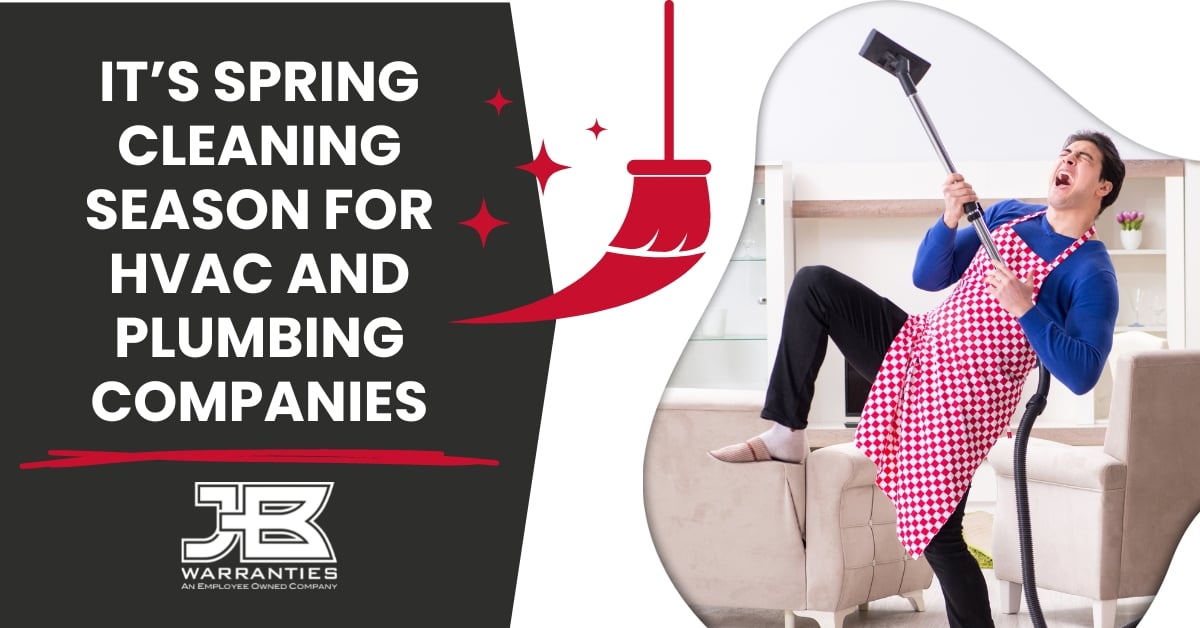 With the recent start of the spring season, we can expect temperatures to slowly warm across the country — a breath of mild air before the stifling summer heat sets in. Because of this unique temperature, HVAC and plumbing professionals often view spring as the "slow season." The reliance on household cooling and heating decelerates for a few months.
While many companies and contractors may dread this time of the year in terms of profitability, it acts as the perfect time to do a bit of company "spring cleaning." From cleaning up your operations to sprucing up your existing sales efforts, HVAC and plumbing companies should use this time of decreased business to set themselves up for success once the busy summer season returns.
Take a look at the operational and sales components we recommend you tidy up this spring season, along with the top methods to straighten out your HVAC or plumbing business all year round.
Clean Up Your Operations
Before addressing the business components that can support future profitability, it's essential to start your spring cleaning efforts by assessing your current operations. Here are our top three operational clean-up methods for reviewing your current financial standings to existing operational slowdowns.
1. Assess Your Finances
With the busy winter season coming to a close, now is the time to assess your current company finances. These slower months are the ideal time to conduct account reconciliation of your various bookkeeping areas. Areas to assess include but are not limited to accounts payable, accounts receivable, and employee payroll, along with your current spending.
The better you understand your business's financial standing, the better you can calculate business decisions and set realistic goals. If you haven't already, invest in accounting tools such as QuickBooks to help automate much of the financial management process. These tools are great for tracking and managing ongoing company expenses, employee payroll, and tax filing obligations.
2. Address Your Business Goals
To continuously grow and enhance your HVAC or plumbing operations, it's important to revisit your overall business goals annually. The spring slowdown is the optimal time to sit down with your business partners or experienced financial professionals to understand where your business currently stands — and what you and your team can do to bring it to the next level.
When assessing your overall business goals, it is helpful to identify the year's biggest operational downfalls and areas that may have impacted profitability. Issues such as overspending on company expenses or failed marketing efforts should be identified now to encourage more calculated goal-setting and implement changes to mitigate these concerns.
3. Identify Operational Slowdowns
Failing to identify existing operational slowdowns can be one of the quickest ways to break a good financial standing and fall short of meeting your yearly goals. Many operational slowdowns in the HVAC and plumbing industry come from a need for better employee and work order management. Either of these elements can result in missed business opportunities and poor customer satisfaction.
During the slow season, take the time to hold a team meeting and request feedback from each department, including sales, dispatch, and field technicians, to understand the biggest operational hurdles they face. From here, you can make more informed improvements, such as investing in field service management software to help maintain smooth operations once business picks back up.
Spruce Up Your Sales Efforts
In addition to smooth operations, HVAC and plumbing companies must rely on quality sales tactics to encourage company growth and stability. The spring downtime is the perfect time to assess your current sales efforts and to understand what you can enhance to promote future success.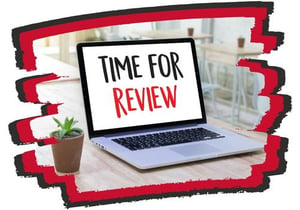 1. Evaluate Your Marketing Efforts
Failing to properly execute the marketing efforts for your HVAC or plumbing company will result in a poor return on investment (ROI) and potentially missed business opportunities. Not to mention, below-par marketing can also leave a bad taste in potential customers' mouths. So, use the spring slowdown to evaluate your marketing efforts and identify areas that may impact overall sales.
Start by assessing your email marketing efforts and validating that your email list is up to date with the correct email addresses of recent customers. Next, review your company's social media to ensure your contact information is current and you routinely post relevant content and details regarding your services. Likewise, if you are utilizing social media ad campaigns, take advantage of the provided analytical tools to review performance and tweak areas as necessary.
2. Ramp Up Outreach Efforts
Help set your HVAC or plumbing operation up for a busy summer season by ramping up your outreach efforts now. Do some research to see if you can attend any industry events or expos to boost your company's exposure. Networking with local professionals, such as housing contractors and electricians, can be a simple way to get your foot in the door for future projects.
In terms of customer outreach, now is the time to pick up the phone and get in contact with potential clients. Reach out to past customers you haven't heard from in a while to offer a system maintenance special or follow-up on past inquiries that previously failed to convert into a successful service call.
3. Elevate Your Company Website
From seeking contact information to understanding your business's various services, customers rely heavily on your company's website to guide them toward a purchase decision. So, it's crucial you take this time each year to clean up your company website. Ensure you have no broken or inaccurate service pages, all contact information is current, and your site is mobile-friendly.
When viewing a company website, today's customers often look for easy accessibility and ways to reduce the effort needed to retain a product or service. Integrating your website with chatbots and appointment scheduling tools is a terrific way to streamline the customer acquisition process and reduce the manual work required by your clients and your company.
Spring Clean Now for Summer Success
By tidying up the various operational and sales areas discussed above, HVAC and plumbing companies can set themselves up for success once the summer heat kicks in… and customer calls start rolling in. From assessing company finances to revamping your business website, a routine spring cleaning is exactly what trade businesses need to support streamlined operations all year.
Ready to tackle your spring clean-up? Head to the JB Dealer Services Marketplace to check out additional tools to help you grow revenue, manage expenses, and mitigate operational risks.

Nick Ahrens
National Account Manager