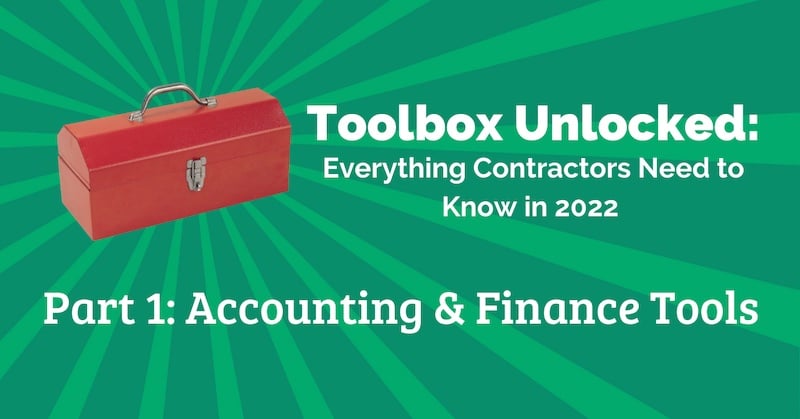 A diverse toolbox packed with reliable tools is invaluable for HVAC and plumbing businesses. Without the right tools, contractors can't quickly deliver customer service, causing client frustrations that may ultimately limit company profits. But there are more tools you need beyond pipe cutters or wire strippers to run your business.
Beyond the physical tools that HVAC and plumbing contractors leverage in daily work are the cloud-based software and computer programs that keep the business running. These items are just as essential to company success as the actual physical tools you're using — which is why JB Warranties recently designed and introduced a dealer marketplace to help contractors thrive.
Follow along with our Toolbox Unlocked: Everything Contractors Need to Know in 2022 series to learn more about the JB Dealer Services Marketplace and the software and resource providers that can help improve your business processes in the New Year. Join us as we launch the series by unlocking the toolbox to reveal the top financing and accounting software business owners should utilize in 2022.
5 Financial Resources to Keep in Your Toolbox
While your work ethic might be fueled by passion, your business is powered by profit. That's why JB Warranties kicked off the JB Dealer Services Marketplace with a Financing & Accounting tab. Help your service-based business mitigate financial risks, manage expenses, and enhance revenue with these five resources.
1. Accounting Software
Improperly managed company finances is one of the quickest ways for a business to fail. Unfortunately, old-school accounting methods that rely on manual spreadsheets and paper receipts have a significant margin for error. Fortunately, there are robust accounting software solutions readily available to help effortlessly streamline day-to-day financial operations.
Advanced accounting software offers service-based businesses the ability to manage operational expenses, company revenue, and employee payroll from one easy-to-use platform. Quickbooks accounting software is a prime example of a true accounting software powerhouse. Their expansive list of tools helps business owners conquer all accounting needs, ranging from tracking technician miles for tax purposes to producing in-depth company financial health reports.
2. Payment Processing Solutions
Managing customer payments can be quite a time-consuming task without the right resources. After all, manually requesting and recording payment details eats into valuable time technicians could use to move on to another service call. Likewise, old-school payment processing methods create the risk of user error that can negatively impact financial data — and create even more time-consuming hassles.
Thankfully, payment processing solutions like JBPay help service-based business owners reduce timely processes associated with customer payment processing. JBPay allows business owners to get paid faster using a customizable online platform with in-field solutions that enable technicians to collect and record customer payments on the go effortlessly. Easy-to-use invoicing capabilities also help company operators set up customer invoices and recurring payments to ensure financial record-keeping never skips a beat.
3. Customer Financing Solutions
When it comes to unexpected HVAC and plumbing customer repair costs, you don't always have to be the bearer of bad news. Instead, when breaking the news of steep repair or replacement fees to customers, be a source of comfort by offering consumer financing solutions. For example, suppose a customer can't foot the bill upfront. In that case, loan solutions like Sunlight Financial offer a simple approval and loan funding process to help customers fund the work they need to be completed in their home or business.
Likewise, JBFin is a robust platform that connects business owners with the best financing options for their customers. Powered by over 300 leading financial institutions, business owners can quickly access the JBFin database and conduct a simple search with customer specifics to find the best financing options. In addition, Android and iOS mobile apps help further streamline this process by providing easy and quick access to financing opportunities while out in the field.
4. Rent-to-Own Solutions
Rent-to-own solutions provide customers who can't afford new system costs upfront with a financing plan that sets them up to own their equipment eventually. For local customers in need of a solution but short on funds, Atwood Rentals rent-to-own helps customers receive new HVAC systems without the need for credit checks or unexpected hidden fees.
This rent-to-own solution also covers installation and old equipment removal costs; customers have absolutely no upfront costs surrounding their new system. In the event of a move, Atwood Rentals also provides customers the ability to transfer their rent-to-own system plan to continue their path to ownership easily.
5. Extended Warranty Solutions
As part of your financial resource toolbox, you have to include options that also provide customers the chance to further invest in the protection of their HVAC and plumbing systems. The use of extended warranties benefits both the customer and the company, as warranties cover costly repair expenses and provide companies with upsell opportunities and long-term customer relationships.
JB Warranties is a leading provider in HVAC and plumbing extended warranties. With a comprehensive online solution, contractors have easy access to customer warranty agreement solutions that cover all major HVAC and plumbing brands. With warranty solutions on equipment up to two years post-purchase, JB Warranties also quickly processes warranty claims to ensure quick customer repairs as well as fast contractor reimbursement of labor and part costs.
Expand Your Service-Based Business Toolbox Today
With the right toolbox at the ready, your day-to-day plumbing or HVAC financial operations can go off without a hitch in 2022. From ensuring company data is well-managed to aiding customers in navigating their financial concerts, the above finance and accounting tools help eliminate time-consuming, error-prone tasks.
To learn more about these services, as well as additional service-based toolbox necessities, be sure to visit the JB Dealer Services Marketplace today.

Brian Bohannan
Vice President of Sales at JB Warranties