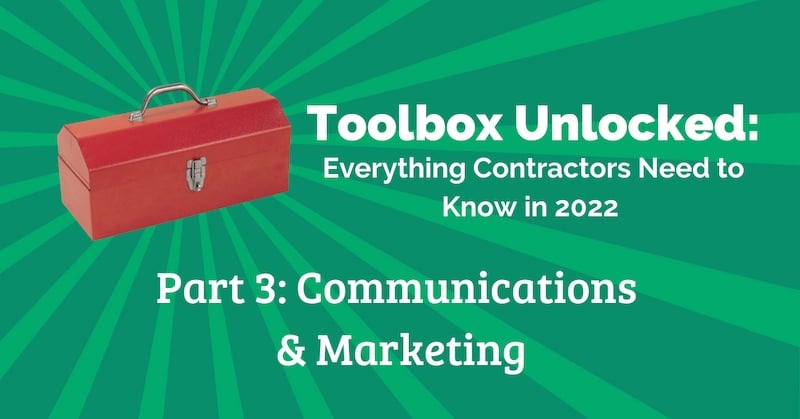 Welcome back to Toolbox Unlocked: Everything Contractors Need to Know in 2022! In previous installments of this series, we discussed Financing and Accounting Tools and Human Capital Management Tools every contractor should have in their service-based toolbox. As we continue to focus on the tools (beyond pipe cutters and wrenches!) that can benefit your operations, it's time to direct our focus to the communications and marketing efforts of your HVAC or plumbing business.
Businesses geared with the right communication and marketing solutions can increase total customers, boost sales, and enhance overall company success. Take a look at some of the top communication and marketing tools from in and around the JB Dealer Services Marketplace and learn how they can enhance your HVAC or plumbing business in 2022.
5 Communication and Marketing Solution to Put in Your Toolbox
Strong customer communication and marketing processes are the keys to positively growing an HVAC or plumbing business while reducing time-consuming manual efforts that negatively weigh operations. From cloud-based calling platforms to robust social media solutions, check out what these five communication and marketing tools can do for your business.
1. Voice-over-Internet Protocol (VoIP) Calling Solutions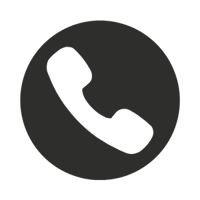 Phone communication is an integral component of any HVAC or plumbing operation. Unfortunately, using old school landlines or personal cell phone numbers, it can be hard to organize and stay on top of your communication efforts — or separate business from personal communications. Luckily, solutions like cloud-based phone systems like Zoom Phone can help better organize your business communications and offer enhanced privacy.
Zoom Phone helps contractors create business-specific phone numbers that can be synced with the Zoom Phone mobile or desktop app. Business operators can manage contacts, handle calls on the fly, and effortlessly review voicemails through transcription capabilities. Salesforce integration also helps operators increase productivity through automated call activity logging and screen pop-ups that provide customer information in a flash.
2. Customer Messaging Solutions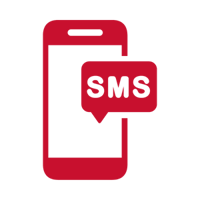 Aside from phone call communication, approximately 32% of service customers prefer messaging, such as text messages, between service visits. So, whether you opt for SMS text messaging or even social media direct messaging, offering another option for customer communication is an excellent way to expand your business and quickly provide customer solutions.
However, manually managing your messages may not be practical for all business owners. This scenario is where a tool like Podium messaging solutions comes into play. Podium houses all your messages in one easy-to-use platform, from SMS text to social media. In addition, webchat integration allows you to communicate with customers quickly, directly from your website, and billing capabilities enable technicians to request payment from customers via text for an effortless payment turnaround.
3. Email Marketing Solutions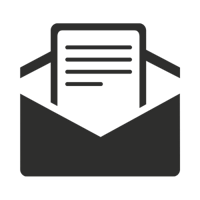 In the world of service-based businesses, email marketing is a powerful tool that can help communicate service offerings, specials, industry news, and other valuable company information to customers. But without the right tools, many HVAC and plumbing business managers are left puzzled about where to begin with their email marketing campaigns. There are tools available to help create a strong email marketing campaign with ease, from the design to timing.
Constant Contact is an industry-leading email marketing solution that offers small businesses countless tools to create and manage email marketing material. Their easy-to-navigate email editor allows users to create high-quality and visually appealing emails that can help attract and educate customers. Email automation capabilities also allow HVAC and plumbing businesses to schedule and send emails at their preference while tracking results in real-time to see who is opening the messages.
4. Social Media Marketing Solutions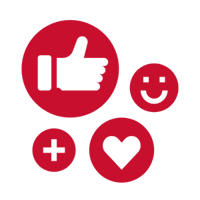 Like email marketing, social media is an effective tool to help businesses connect with existing and potential customers. Unfortunately, social media marketing efforts can miss the mark without the right approach and fail to reach or retain the HVAC or plumbing audience you desire. To help eliminate inconsistent posting, lackluster content, and short customer reach, consider using a social media marketing platform like Sprout Social.
Sprout Social is a robust social media marketing solution that can help HVAC and plumbing businesses create, schedule, and analyze their social media marketing material. Tedious posting processes are eliminated with scheduling capabilities that allow managers to post Instagram and Facebook content at optimal times to ensure full potential reach. Media integrations also enable users to create visually engaging posts using videos and images from sources like DropBox and Canva.
5. Marketing Talent Solutions
In the case of many HVAC and plumbing business operators, marketing efforts can be delayed — or even eliminated — due to the fear that the company doesn't have the proper knowledge or resources to be successful. If you're troubled with figuring out how to accomplish your marketing goals, you may need the help of a marketing professional to help get the job done.
When seeking the assistance of a marketing professional to help reach your goals, you don't need to sign a pricey contract with a marketing agency. Instead, freelancer talent platforms like ClearVoice and Fiverr can connect you with marketing experts of all types that can help construct and guide your marketing projects. Many of these individuals work on a per-project basis. They can assist in marketing efforts that range from logo creation and website design to SEO blog writing and social media content.
Enhance Your Service-Based Business Toolbox Today
HVAC and plumbing business owners can accomplish communication and marketing tasks with ease and efficiency with the right tools. The above communication solutions can replace tedious or unreliable tasks with cloud-based systems that help better organize your customer relationships. Likewise, social media marketing, email marketing, and marketing talent tools can help you accomplish in-depth marketing goals with various valuable solutions.
To learn more about these communication and marketing services, as well as additional service-based toolbox necessities, be sure to visit the JB Dealer Services Marketplace today.

Brian Bohannan
Vice President of Sales at JB Warranties