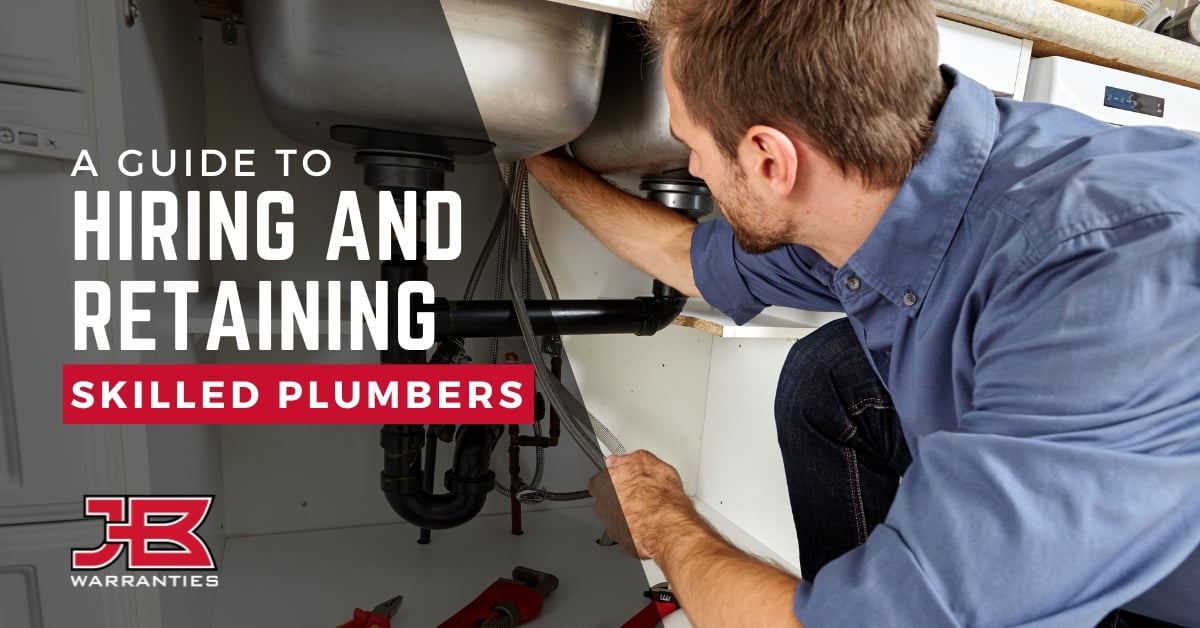 One of the more common barriers plumbing companies face when looking to grow their operations and increase daily revenue is the burden of hiring skilled plumbers. Failing to hire and retain enough skilled plumbers long-term will not only prevent your business from increasing daily workload (and revenue) but also make it substantially more difficult to meet your existing customer demand.
This inability to expand and supply sufficient customer service each and every day will undoubtedly hurt your business in the long run — and may signal that it's time to begin hiring skilled plumbers. Keep reading to learn more about the importance of mastering your hiring efforts, where you can start hiring ideal candidates, and the top tips for retaining talented workers for the long term.
Importance of Mastering Your Plumber Recruitment Efforts
In recent years, many plumbing company operators have struggled to locate and retain enough experienced plumbers to meet ongoing customer demands. According to HBI's Construction Labor Market Report, there is currently a 55% shortage of plumbers available for work. This shortage has fueled a competitive plumbing job market, which has benefitted technicians but has made it much more difficult for companies to locate quality talent and secure long-term employees.
With the hiring challenges the plumbing industry faces, it's crucial for company owners and managers to master their recruitment and retention efforts now more than ever. Doing so will allow you to more effectively locate top industry talent for plumbing jobs in your area while still accommodating the needs of your current employees to encourage long-term retention. And with a reliable team of qualified plumbers, you can better streamline your daily operations and start hitting those revenue goals!
Where to Locate Talent When Hiring Skilled Plumbers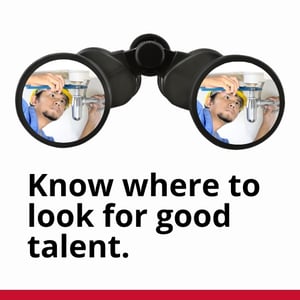 To retain long-term plumbing employees, you have to be able to locate them first. With several avenues to navigate novice and experienced technicians alike, hiring skilled plumbers relies on checking the right places for those job seekers. Consider these top locations when on the hunt for qualified candidates.
1. Online
In today's digital era, one of the quickest ways of connecting with potential job candidates is through online resources. LinkedIn — which is known among operators as the Facebook for professionals — is an excellent online resource for hiring managers to research local plumbing technicians and review their professional resumes prior to even connecting.
You can also post job listings on online job boards through LinkedIn, as well as through Indeed and ZipRecruiter, where skilled plumbers seeking work can easily apply for open positions and get in contact with your company. When constructing your job listings, be sure to include all experience, education, and skills requirements you're looking for to save time (and avoid hiring delays later on). For example, are you looking for a master plumber or someone with less experience?
2. Training Institutions
Building relationships with local training institutions can simplify your hiring process by putting you in constant contact with skilled candidates. From trade schools to community colleges, these institutions routinely certify plumbers who will immediately want to seek new job opportunities. Although these candidates won't possess a wide range of experience, these individuals are eager to jumpstart their careers and expand their skill set under a reputable plumbing company like yours.
3. Referrals and Networking
Networking with trade professionals, including other plumbers, HVAC, and construction experts, can be a great way of gaining new connections with potential candidates. Trade professionals often work alongside or know of plumbers who are on the hunt for new work and can quickly put them in contact with your company. Be sure to also communicate with current employees and offer a referral bonus if they recommend a qualified candidate with plumbing experience that's a good fit for your plumbing company.
How to Retain Skilled Plumbers Long-Term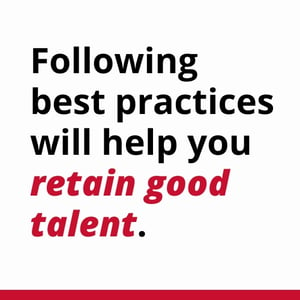 While hiring skilled plumbers may seem pretty straightforward based on the resources above, it's no secret that simply hiring a technician cannot guarantee they stick around for the foreseeable future. When hiring, you must follow through with some additional best practices to ensure you can retain these employees long-term. These practices include but aren't limited to:
1. Master Your Interview Process
To avoid any complications (or the need to rehire later on), plumbing company operators and hiring managers must master their interview process. A solid interview process helps ensure you're making the right hiring decision with each candidate screening. It can be helpful to write down all of your necessary interview questions as a convenient checklist to confidently address each of them.
Interview questions should be used to fully assess a candidate's job fitness and include inquiries regarding licensing and certification, past work experience, how they deal with difficult situations, and what their long-term goals are with your company. From here, you can better gauge how well the candidate would mesh with your existing team and ongoing operational needs.
You may also be looking for someone to focus on residential plumbing rather than looking for commercial plumbers. Asking the right questions will ensure you're getting the right candidate.
2. Provide Continuous Skill Enhancement Opportunities
A great way to encourage employee retention is by providing ongoing opportunities to enhance their overall skill set. Whether a veteran or an apprentice plumber, all team members benefit from training opportunities that range from general plumbing knowledge to topics like customer service and business management. Ultimately, this is a win-win for your company because employees are driven to stick around longer while they gain new skills that can help improve your daily operations.
3. Pay Employees What They're Worth (and Offer Benefits)
In such a competitive job market, you will need to pay your new employees what they're worth to avoid losing them to a better-paying opportunity. Considering the candidate's skillset, experience, and location, conduct a bit of market research to ensure you offer a fair salary with each hire.
Added benefits such as health insurance coverage, a 401K plan, and paid vacation are also commonly sought by professionals who are seeking long-term positions. Be sure to consider offering these perks if you wish to stand out amongst the competition when hiring skilled plumbers.
Equip Your Employees with Quality Extended Warranty Services
Now that you're geared with this guide to hiring skilled plumbers, you'll want to equip them with the right resources to encourage consistent customer satisfaction. At JB Warranties, our protection plan provides both customers and plumbing contractors peace of mind with our easy claim filing capabilities, speedy reimbursements, and extended coverage for all the top brands!
Register with us to start offering extended warranties to your customers.

Tommy Cue
Vice President of Strategic Partnerships at JB Warranties