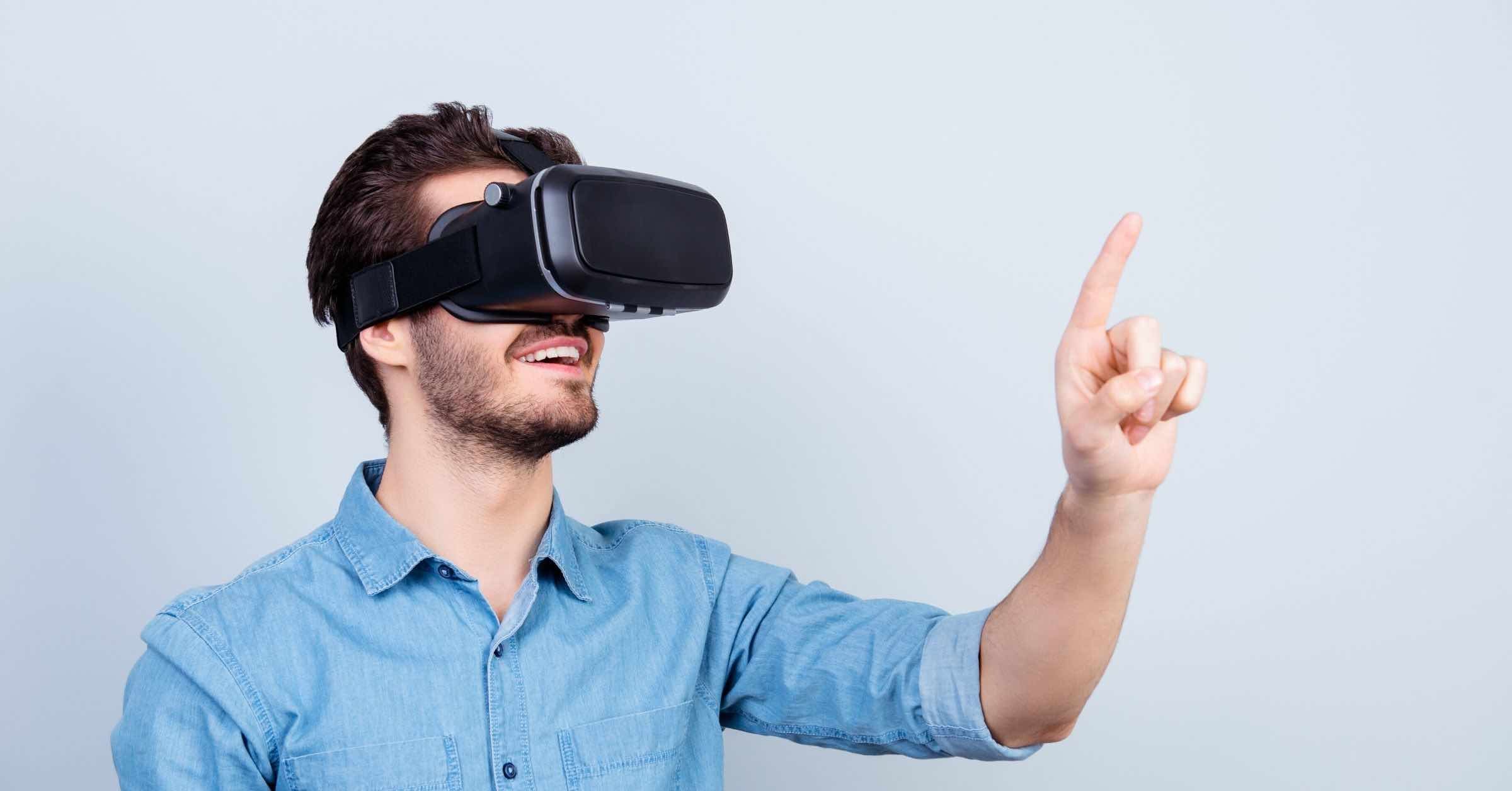 Traditionally, the thought of team training would be enough to make even the most seasoned HVAC professional yawn. But what if we told you there was a better way to work through the course catalog that didn't involve rolling up your sleeves? Through virtual reality HVAC training, industry professionals have access to in-depth 3D simulations that help master the art of HVAC while never even having to leave the office.
What is Virtual Reality?
With today's enormous advancements in technology, you've most likely already come across the term virtual reality. In the simplest of terms, virtual reality (VR) consists of using three-dimensional computer-generated simulations to mimic that of a real-world environment. In many VR environments, users can interact and manipulate virtual settings through the use of specialized headsets and controllers (or a traditional computer and mouse).
So, What's Virtual Reality HVAC Training?
While a typical training program for an HVAC professional would include hours of class and fieldwork, VR can compile all of the above into the comfort of a single empty room. With HVAC VR training, professionals of all levels can manipulate a virtual HVAC environment to practice and master a wide range of skills. Such skills and techniques include but are not limited to:
Understanding variations of basic tools, like wrenches, piping tools, and various meter types

Methods of joining pipes, such as brazing and soldering
Physics of the refrigerant system
Anatomy of evaporators, condensers, and compressors

Advanced troubleshooting of both standard and uncommon HVAC issues
Specific courses will vary depending on the program provider you choose, though each will provide an in-depth understanding of HVAC industry skills regardless.
Necessary Equipment for HVAC Training
Most VR systems require specialized equipment for the full experience. However, that doesn't mean you can't utilize the technology you already have in the office. Some standard equipment includes:
Headset — A device that fits over the eyes and ears to allow a user to see and hear the virtual simulation.
Hand Controllers —A handheld component used to interact and manipulate the virtual HVAC environment.
Monitor for Operating Program — Any output device including a computer, tablet, or television screen to run an operating program.
Operating program — System software that contains the HVAC training course library.
Again, fancy equipment is great though many program providers offer the same quality of training through the use of a standard computer and mouse to manipulate virtual scenarios.
The Benefits of VR HVAC Training
From novice beginners to complete HVAC professionals, VR training provides multiple benefits for techs and contractors working in the HVAC industry.
1. Fast and Flexible Training
Mastering skills in the HVAC space commonly requires hands-on practice and hours of classroom teachings. But with access to on-demand education through VR, professionals can master skills much faster than traditional coursework. Rather than worrying about getting it right the first time, the flexibility of VR HVAC training allows users to practice skills on repeat without the worry of slowing down the class.
2. Cost-Effective Preparation
The cost of traditional HVAC training can put a dent in your pocket. Between training labs and in-person lectures, HVAC education can cost several thousands of dollars per technician. Fortunately, VR HVAC training combines both lectures and labs into one convenient virtual platform. Training costs like equipment maintenance and classroom time are significantly reduced while the convenience of VR increases the speed of program completion.
3. Access to Beginner and Advanced Scenarios
While traditional HVAC learning provides students with a basic understanding of common work order scenarios, coursework will not cover the limitless types of jobs a technician may receive. Through VR HVAC training, your students gain access to both beginner and advanced-level scenarios that are not commonly seen in the field and/or the classroom. Your techs can also practice their skills on repeat and stop and restart scenarios as many times as they'd like until they're fully confident in their performance.
4. Opportunity to receive NATE Credit Hours
Various industry professionals tend to prefer NATE-certified technicians due to their level of in-depth education and proven knowledge of the HVAC space. Unfortunately, the time and money required to meet NATE requirements can dampen a novice tech's desire to complete their certifications. With VR HVAC training, employees have proven more engaged and eager to tackle the courses necessary to reach their certifications. Plus, HVAC VR platforms themselves offer numerous NATE-approved courses that help your techs complete credit hours to reach more advanced industry positions.
Current HVAC VR Leaders
While virtual reality technology has picked up speed over the years, the world of VR HVAC training has only recently gained traction. Currently, Interplay Learning is dominating the space of VR training. Additionally, offering solar, electrical, and plumbing courses, Interplay Learning's advanced virtual platform offers numerous certified courses for any level industry professional, including modules that are NATE-credit hour approved. Interplay Learning is compatible with both advanced headset and controller VR programs or traditional computer and mouse capabilities.
While not as expansive as Interplay Learning, Delmar Online Learning also offers a traditional computer and mouse HVAC 3-D simulation program. With roughly 200 various simulations, users can practice various troubleshooting situations along and build necessary diagnostic and critical thinking skills.
Have You Used VR Technology to Train Techs?
As VR technology continues to take the world by storm, various industries—including the HVAC space—will continue to see a growing evolution in VR training programs. From cost efficiency to fast and effective course modules, an HVAC VR program may be the next best thing to put your team on top. How do you think VR training will impact HVAC sales and customer service?
Taylor Bohannan
Director of Technology at JB Warranties