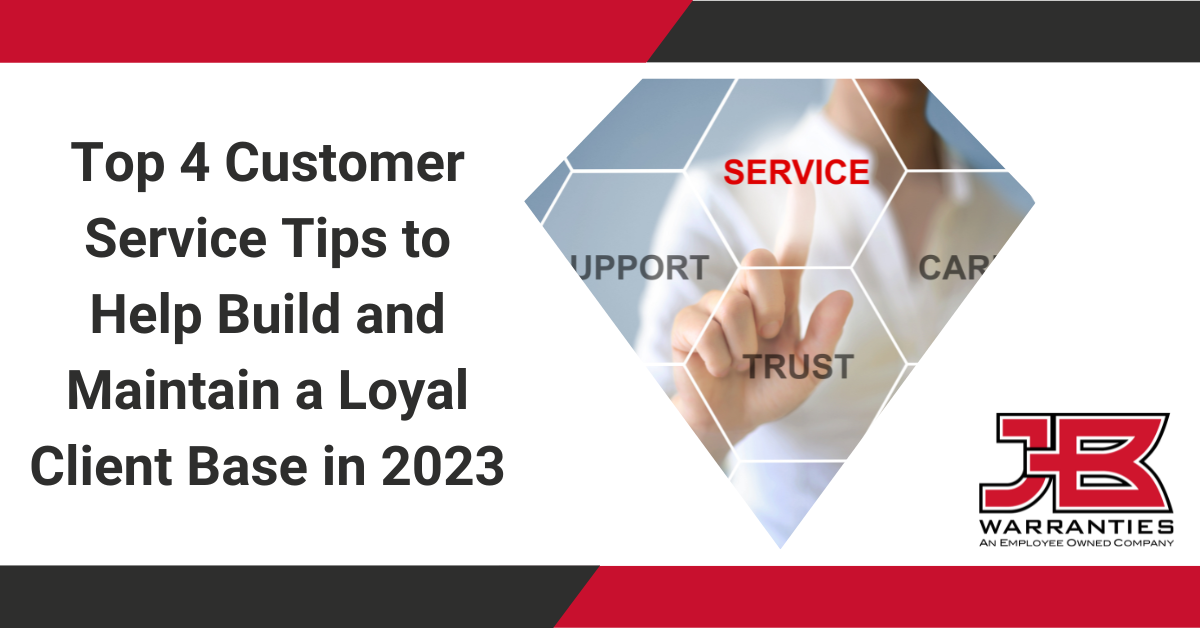 From recurring customers to successful referrals, you must apply a high level of customer service to every work order to build and maintain a profitable customer base. Research shows that 89% of consumers are more likely to make use of a service or purchase a product again following a positive customer service experience with a company.
On the other hand, market research also demonstrates that 76% of customers would rather do business with a competitor after just one poor experience. So, with HVAC and plumbing being such competitive fields, keep the benefits of top-tier customer service and our top four approaches to enhance your customers' experiences top of mind to stay ahead of the game.
Benefits of Good Customer Service in the HVAC and Plumbing Industries
When it comes to providing top-notch customer service in the HVAC and plumbing industry, the benefits don't just start and stop with building a solid client base. By continuously abiding by high customer service standards, HVAC and plumbing businesses can earn a wide variety of benefits, including but not limited to the following:
Higher frequency of customer referrals

More recurring positive third-party reviews

Solid reputation through the local community and industry

Stronger presence in local competition

Boosts in sales and upsell opportunities

Overall higher employee satisfaction and drive to represent your company best
With these benefits comes a higher probability that your trade operation will continue to thrive and reach the profit goals you aim for each year. Studies have shown that companies prioritizing better customer service experiences can see between 5% and 8% higher revenue than the industry average.
While these customer service benefits act as a great baseline to develop overall company goals, HVAC and plumbing companies will find them hard to meet without implementing the right customer service approaches. Below, we've compiled the top four customer service tips you and your team can use to build and maintain a loyal customer base to help achieve your 2023 goals.
Top 4 Customer Service Tips to Build a Strong HVAC and Plumbing Client Base
To build and maintain a solid client base to help hit your operational and revenue goals in 2023, HVAC and plumbing companies must follow various customer service best practices. Consider these efforts when discussing how to encourage higher customer satisfaction with your team.
1. Personalize Your Customer Service
To encourage stronger relationships between your company and customers, clients need to feel you are looking out for them. A great way to do this is by personalizing your customer service efforts and working hard to mend each individualized concern with a thoughtful solution. Field service management software is a great tool to help guide the process of customizing client communications and ensuring satisfaction each step of the way.
For more well-rounded outreach, communications software such as Podium provides robust features that compile numerous customer details, including names, call history, service history, and equipment. These customer details can be used before and after appointments to communicate effectively with customers, address upcoming service concerns, and follow up post-visit to secure complete satisfaction and offer additional solutions.
2. Ensure Technician Preparedness
One of the first and most important factors a client will consider when measuring their satisfaction with a service is overall employee preparedness. When it comes to HVAC and plumbing employees, it's crucial always to give accurate time windows, arrive on time with the right tools, and communicate effectively with customers in the event of a delay. Keeping clients waiting will only leave a bad impression and significantly reduce your chances of them returning to your company.
As with personalized customer communications, field services management software also flexes to allow technicians to remain punctual and prepared for upcoming customer appointments. Many of these tools offer scheduling capabilities synced with customer profiles to provide technicians with accurate daily scheduling and customer details, including phone numbers and equipment details, to guarantee smooth and seamless service visits each time.
3. Provide Fast and Accurate Job Estimates and Quotes
While getting the best price possible is one decision factor for potential customers, finding a service that can promptly assess, price, and complete their HVAC or plumbing needs is even more critical. Regarding HVAC and plumbing debacles, customers need a service that can quickly price a job and complete it ASAP. Keeping potential clients waiting on job estimates will only result in negative opinions of your company and encourage them to find the next best option.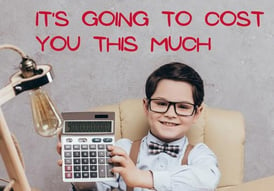 In today's day and age of business technology, HVAC and plumbing companies should be able to assess client concerns, construct a quote, and potentially even complete the job in a single visit (depending on the specific need). Trade business software allows you to do all this and more, including capturing payments while inside a customer's residence or business.
4. Support Long-Term Relationships Through Marketing
Outside of your immediate customer service efforts to make a good impression on customers, you'll also need to implement a strategy to support a long-term and loyal customer relationship. Fortunately, with various marketing strategies, you cannot only attract the attention of new clients but also maintain the attention of old ones.
Marketing efforts, such as email marketing, are a simple strategy to remain in communication with customers long-term, whether it's a monthly newsletter to highlight company news or promotional emails to inform them of recurring customer service specials. You can also set up automated emails and text messaging communication to inform previous customers that their systems are due for a maintenance checkup, encouraging them to reach out to your company again.
Maintain Quality Customer Service for a Strong Client Base all 2023
By sticking to solid customer service efforts, HVAC and plumbing companies can open the door to numerous benefits that support the growth and profitability of their business. From ensuring employee preparedness to monthly marketing efforts, using these top four best practices can help your level of customer service exceed expectations all 2023.
To further support customer satisfaction and alleviate stress in the event of system hiccups, companies need quality extended warranty service offerings they can count on. Here at JB Warranties, our premium protection plan is the best in the game, protecting customers from unexpected repair costs while also ensuring coverage of contractor labor costs.

Jenna Ochoa
Vice President - Claims, JB Warranties