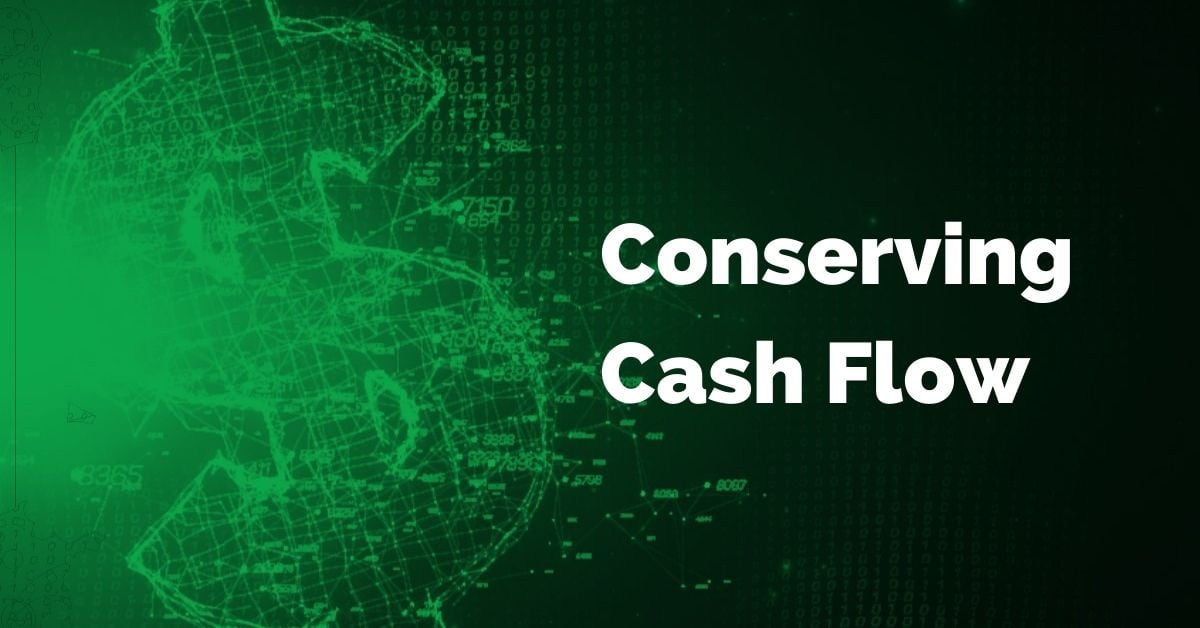 Even when your business is considered essential during the COVID-19 pandemic, you may still find sales lagging. After all, people are wary of inviting others into their home right now. Now is the time to conserve cash flow for your plumbing or HVAC business.
16 Ways to Protect and Conserve Cash Flow for Plumbers and HVAC Contractors
Don't wait to get your tax refund. The IRS has delayed the filing deadline until July 15, 2020. If you're expecting a refund for 2019, file now to get the cash you may need for your business.
Take advantage of the CARES Act Paycheck Protection Program for small businesses, SBA direct economic injury loans, or loans available at the state level.
Review and revise your billing and collections policies. The quicker you get paid, the better your cash flow.
Check with your vendors to see who may be offering same-as-cash financing for their equipment. You can then offer that financing option to your customers who may otherwise delay a needed system replacement.
Hit pause on nonessential spending. Areas where you can cut expenditures, at least temporarily, include:
Employer contributions to 401(k) plans -- be sure to comply with notice requirements when it comes to contribution change.
Workplace perks (you can bring them back at a later date).
New hires (unless absolutely essential).
Some software subscriptions and memberships -- you probably have subscriptions or program memberships that you've forgotten about or rarely use. Cancel those for now. Make sure they aren't set to auto-renew.
Sublet space at your facilities if the terms of your lease allow for it.
Contact customers who have purchased equipment in the past two years and talk to them about the benefits of an extended warranty or maintenance agreement. You may be able to sell these programs to those customers who want to safeguard against costly future repairs at a time when incomes are uncertain.
Talk to your landlord about waiving or deferring lease payments.
Save money by conserving energy: turn off lights and equipment after hours and during weekends and make small adjustments to the thermostat.
Look at ways to save on water bills by fixing leaky faucets and running toilets.
Barter with other local businesses for goods and services you may need.
Maintain and repair equipment rather than replace costly systems.
Sell or retire excess or obsolete equipment and inventory.
Delay certain payroll tax payments. (See section 2302. Delay of payment of employer payroll tax.)
Renegotiate your fixed debts to lower your payments.
Make tough decisions that have to do with your team. These decisions require a lot of thought and care. Don't forget to research any legal requirements before undertaking any of these steps.
Make salary cuts if absolutely necessary. If you must take this step, do it with care and compassion. Start with leadership, and tell the rest of the team that leadership has made this sacrifice to help prevent job losses. Then, if you have to make further salary cuts, you will have created trust with those frontline employees who will be asked to make sacrifices further down the road.
Furlough employees as your next-to-last resort. While not ideal, furloughing employees is better than getting rid of them altogether. Yes, the person has to go without a paycheck, but you've offered them the opportunity to come back when things are back on track.
Lay off staff in a worst-case scenario. Laying off employees isn't easy for you nor for your team. Those who leave have to find another source of income. Those left behind will be worried about their livelihood. If you must lay off staff, make one big cut. The longer you drag out layoffs with small cuts over several weeks or months, the more disruptive it will be to productivity.
How Are You Protecting Your Cash Flow?
We'd appreciate hearing your advice or experience with protecting your company's cash flow during the COVID-19 pandemic. Share your comments below. You may just help another small business owner stay afloat.
If you'd like to learn a little more about selling extended warranties, especially during this period where you may see declines in service appointments, check out our
.

Don Napier
Territory Manager at JB Warranties