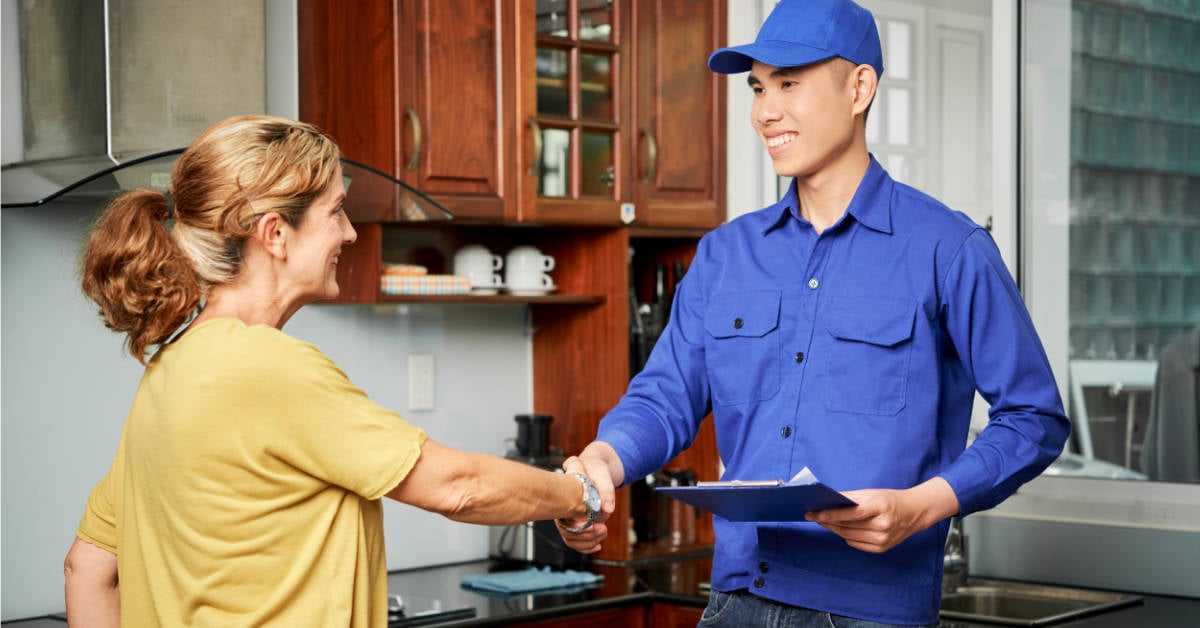 If you're an HVAC contractor that isn't offering HVAC extended warranties, what's holding you back? Sure, original equipment manufacturer (OEM) warranties are lengthy, but those warranties cover parts only -- not parts and labor. Chances are, your existing customers will appreciate the peace of mind that an extended warranty brings, and you will love the long-term relationships that extended service agreements offer.
In this post, let's take a look at three significant benefits contractors can realize by offering extended warranties to HVAC customers.
3 Reasons to Sell HVAC Extended Service Agreements & Warranties
1. Improve Customer Satisfaction
How often have you heard a customer say, "I love it when the air conditioning goes out in August." We're guessing probably never.
Unfortunately, issues happen even when you've installed the best HVAC equipment. When those issues arise at the hottest point of the year, customers will be desperate to get their air conditioners fixed. Desperation often leads people to make financial decisions that put their family's budget at risk. An extended warranty transfers that risk and makes you the hero.
When heating and cooling professionals position the benefits of purchasing an extended warranty correctly, they can give their customers peace of mind and protection. Nobody wants to break the bank to pay for replacement parts and labor costs. Show your customers that you have their best interests in mind with the parts and labor warranties you offer.
Your customers can also gain from the purchase of an extended warranty if they ever decide to sell their homes. For example, JB Warranties offers plans that transfer, free of charge, between homeowners. That's an added perk homeowners will appreciate when they are working every angle to pique buyers' interests.
2. Increase Customer Retention
There are a lot of different ways to increase customer retention from loyalty programs to the delivery of the best service in the area. But did you know there's a way to lock it in? Extended warranty programs on HVAC systems can guarantee your business future revenue.
An HVAC unit extended warranty that names your business as the servicer means you are guaranteed to service the system in the event that something fails. And remember the scenario mentioned earlier? Extended warranties from JB Warranties transfer with the sale of a home. You're the contractor tied to that system and address for service.
Maybe you're worried that the cost of an extended warranty will be too much sticker shock and cause you to lose deals. It really comes down to how you position it with your customers when making HVAC sales.
Instead of offering it as an added cost after the fact -- "here's the quote and you can also purchase an extended warranty" -- make it part of the initial offer. "Here's your quote, which includes a 10-year labor, parts, and compressor warranty. It also covers the refrigerant."
Hear the difference? It's all in the presentation. One sounds like, "We want you to make an additional transaction." The other sounds like, "We're thinking about our long term relationship and how we can give you peace of mind."
3. Generate Additional Revenue for Your Business
Would you like some additional revenue without having to add inventory or headcount? If you said "yes," then keep reading.
Up front, you can increase your bottom-line profits with the markup on an extended warranty during an initial sale. Downstream, your warranty locks you in as the guaranteed service provider for your customer's equipment.
For your company to see the best results, ensure you've spent time training your team on how to sell extended warranty programs. If your reps don't understand all of the benefits, they won't be able to accurately and confidently explain the extended service warranty to your customers. You might even want to offer spiffs on the agreements your team members sell.
Ready to Offer an Extended Warranty Program?
Above, we've covered three big benefits of offering HVAC extended warranty programs for contractors: 1) improving customer satisfaction, 2) increasing customer retention, and 3) generating additional revenue. However, there are plenty of reasons to consider offering these programs to your customers. Talk to one of the experts here at JB Warranties to learn more.
Want to offer your customers the best warranty programs in the HVAC and plumbing industries? Register for JB Warranties'
today.

Jeff Bohannan
President & CEO of JB Warranties