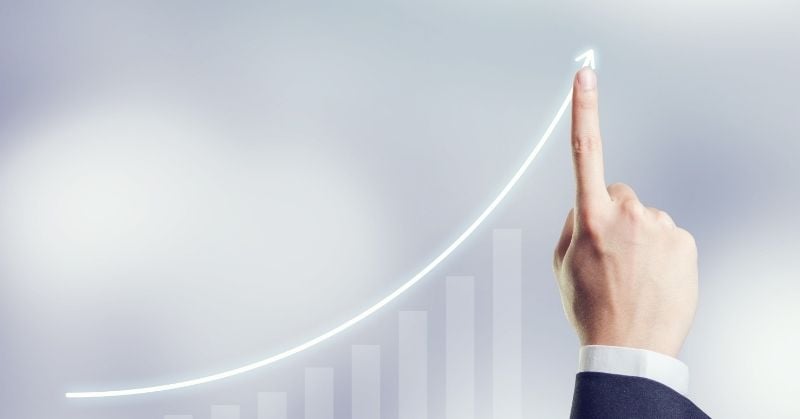 Behind every successful HVAC and plumbing business is a team of solid technicians. As competition in the HVAC and plumbing industry continues to rise, individual business success will not only rely on the superior work of your team but on how well you continue to manage them. To take your business to the next level, try taking your business management approach to the next level, too.
Consider these five business management tips to help streamline and grow your HVAC or plumbing business.
1. Train Technicians on Sale Skills, Not Just Trade Skills
Running a well-trained and qualified team can ensure that your company provides top-notch services. While this expertise can go a long way, remember that you can also boost both company profits and customer satisfaction by training technicians on sales skills.
Technicians have routine face-to-face communication with customers each day, so upselling and offering additional services can be significantly more effective during these face-to-face moments versus typical cold calling methods.
Ensure that you train your technicians to be on the lookout for potential product upsells and service add-on opportunities. From outdated systems to extended warranties, technicians can use their expertise to identify concerns in a customer's home or business.
Also, incorporate your customer service representatives to turn calls into sales by identifying customer's issues upfront and offering solutions on the spot rather than waiting to relay the information to a technician.
2. Enhance Communication Efforts
Inefficient company communication is one of the quickest ways to negatively impact daily workflow, causing unnecessary road bumps and decreased customer satisfaction.
Instead of relying solely on old-school phone-to-phone communication, it may be time for your company to adopt a new communication system. Fortunately, there are countless field service management software solutions readily available on the market today.
FiledEdge, Service Fusion, and ServiceTitan are just some software solutions that can offer HVAC and plumbing owners and operators numerous tools to boost communication efforts. For example, managers can track technician productivity through GPS capabilities and chat through mobile instant messages and text from one convenient platform. Field service management solutions also provide ways to effectively communicate with customers using automated text and email communication to inform on arrival times, follow-up inquiries, and customer satisfaction surveys.
3. Master the Art of Online Reviews
As with any service-based business, the first thing customers do before choosing an HVAC or plumbing service provider is to research local options and online reviews. In fact, recent statistics show that 87% of consumers will read online reviews for local businesses before making a final decision. The good news is, positive customer reviews can help generate new leads all through organic Google searches.
To master the art of online reviews, you'll need to develop some sort of management system to monitor and respond to online reviews — both good and bad. Thank positive reviewers for their business and offer solutions for negative reviews to demonstrate a good work ethic to potential customers. Following a positive work order, technicians politely request customers to leave a review of your services online. This contribution will aid in increasing your company's online discoverability and potentially boost overall profits with new business.
4. Implement Marketing Strategy – Even If It's Small Scale
To be heard in today's market of heavy competition, you'll need to implement some sort of marketing strategy, even if it's small scale. For HVAC and plumbing companies, adopting social media is an excellent way to market your services. Maintaining a social media account, such as Facebook, effectively communicates the services and specials you have to offer to potential customers. Likewise, social media acts as an easy opportunity to answer any questions customers may have, boosting their chances of choosing you as the solution service.
While many may think it's an outdated approach, another effective marketing strategy is email and print campaigns. By incorporating social media and preexisting customer information, you can quickly distribute details on current service specials and promotions to boost overall business. Business cards, seasonal newsletters, postcards, and door hangers are also some easily produced marketing materials that won't break the bank and provide a significant customer reach.
5. Stay on Top of Trending Products and Services
Each year in the HVAC and plumbing industry, numerous service offerings and products emerge that spark interest of many customers. Suppose your company is holding on to outdated practices or services. That approach can hurt business since customers are often looking for the newest options.
Do some local competitor research and see what your competitors offer that your HVAC or plumbing business is not.
While new technology or services could require further training, it offers an opportunity for you and your team to expand on expertise, adding significant value to your brand. Likewise, listen to customer requests and understand what is currently in demand. Knowing what customers are on the lookout for, like smart home technology, for example, helps you be first in line to offer and upsell when dealing with the next customer.
Expand Your Management Efforts Today
With numerous and ongoing growth within the HVAC and plumbing industry, you need to stay on top of your management efforts to become or remain a local leader in your industry. From adopting marketing strategies to expanding communication efforts, streamline day-to-day operations to boost customer satisfaction and team productivity.

Brian Bohannan
Vice President of Sales at JB Warranties