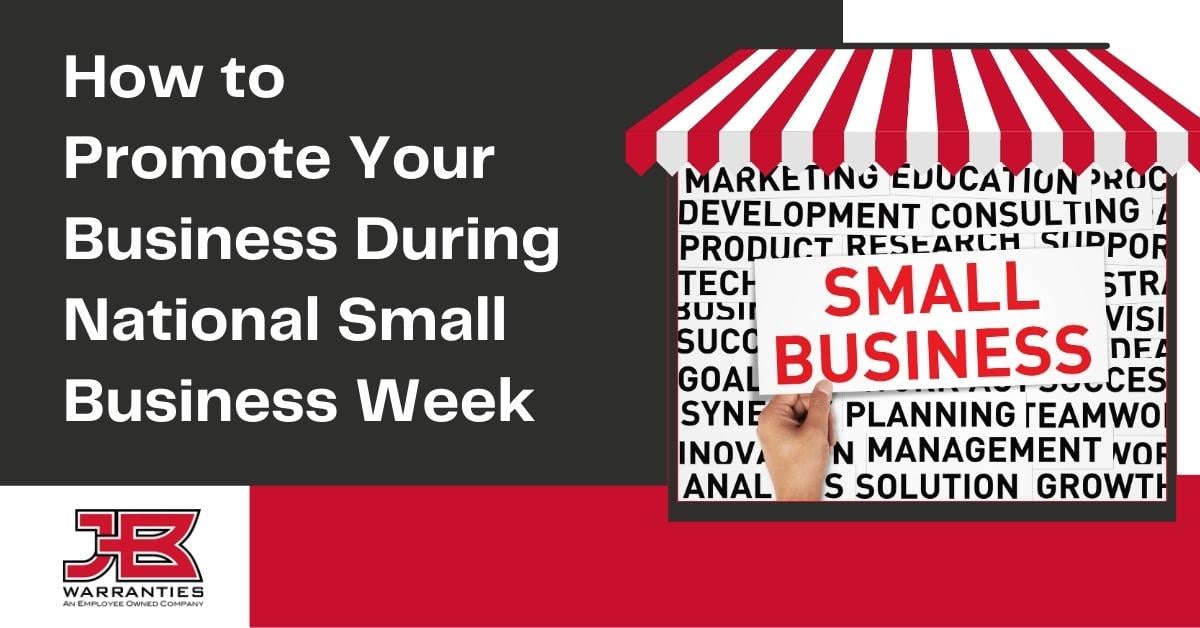 This year marks the 60th anniversary of National Small Business Week, a week-long celebration established by the U.S. Small Business Administration to recognize the positive contributions of entrepreneurs and small business owners countrywide — small business owners just like you! As we gear up for this year's Small Business Week, now is the time to shine a spotlight on your business.
From mom-and-pop plumbing companies to family-owned HVAC shops, small trade businesses like yours significantly impact the local community you live in and serve daily. National Small Business Week is the perfect opportunity to promote your business and establish a rapport with your local community that can drive new sales from April 30 to May 6 and beyond.
What is National Small Business Week (NSBW)?
National Small Business Week, commonly referred to as NSBW, has been recognized by the Small Business Administration (SBA) since 1963. Once a means to highlight small businesses from the 50 states, Washington, D.C., and the U.S. territories, post-pandemic NSBWs have focused on the resiliency of small businesses and their economic contributions to their local communities.
While large-scale operations are crucial to the national economy, NSBW specifically focuses on smaller-scale HVAC and plumbing operations that make a difference throughout their community. So if you're curious if you can join in on this year's celebrations from April 30 to May 6, just ask yourself if your operations fall under the "small business" classification.
Spoiler alert: if you don't have dozens of operating locations, have less than 1,500 employees, or rake in less than $40 million a year, you're likely a small business owner. Now, it's time to promote your status as a local small business and inform residents of how you contribute to your community! If you're unsure where to start, you know JB Warranties has you covered.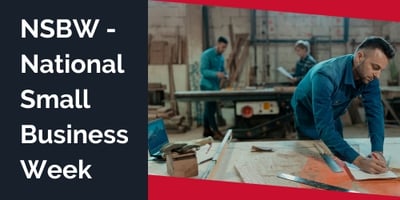 How to Tie NSBW into Your Marketing Campaigns
National Small Business Week is the time to spotlight your business beyond just your services. While services are essential, NSBW should emphasize your role in the local community and highlight contributions such as local job market support, community service efforts, and actions taken during times of need, such as the pandemic or a natural disaster.
Incorporating similar contributions into your marketing campaigns will help drive an emotional connection between your business and your customers that positions you as a pillar of the community. Once you incorporate elements like your business origin story or your community's role in your success, you encourage trust in your business that promotes new sales.
6 Methods to Promote Your Business During NSBW
It's no secret that tactics like limited-time promotions and discounts are a mainstay in small business marketing campaigns such as yours. But how can you set your routine marketing initiatives apart during National Small Business Week? Consider these techniques to upgrade your usual marketing efforts and promote your business both offline and online this year.
Digital Marketing Techniques
Social media campaigns are one of the most effective ways of capturing the attention of local home and business owners (and potential customers) during NSBW. From business owner interviews to community event video recaps, consider using various types of social content to provide viewers with direct insight into your company's origin story and your role in the local community.
As you work on social media campaigns, remember that social media platforms and search engines like Google are also ideal for running paid advertisements. These paid advertisements can be structured to highlight you as a #SmallBusiness and include details on current service promotions to drive in customers who may not follow you on social media and aren't aware of your company.
For existing customers who agreed to email communications, leverage email marketing. Include an NSBW section in your upcoming newsletter to discuss the week's overall purpose and your company's dedication to the local community. From here, you can push for a sale by including a reminder, such as replacing an A/C filter or scheduling a maintenance check.
Offline Marketing Techniques
Outside of the online universe, there are multiple offline marketing techniques you can also leverage during Small Business Week. For example, dedicated NSBW signage can be placed in the windows of businesses or on your fleet vehicles to indicate that you're a local small business. You can even take it a step further by including, "Proudly serving the (your city here) since (company start date here)."
Additional NSBW print marketing materials to consider are custom door hangers. You can use these convenient marketing pieces to elaborate more on your company's local impacts during times of need and provide contact details homeowners can use to learn more about your company and services. You can also attach NSBW promotions and discount coupons to drive sales.
Lastly, with trade businesses heavily reliant on customer referrals, National Small Business Week can also be a great time to promote your referral program to existing customers. During NSBW, your trade business can create a brochure highlighting your company's community impact and contributions and educating customers on referral program benefits.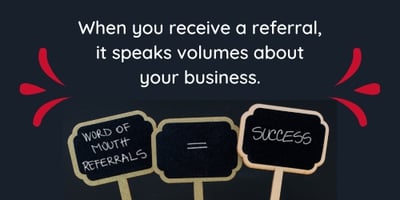 Support Continuous Customer Relationships with JB Warranties
Remember that it's important for customers to recognize the value and impact of your HVAC and plumbing services year-round, not just during National Small Business Week. While NSBW is the ideal time to drive home your unique origin story or community contributions, you can support continuous customer relationships with a reliable warranty program like JB Warranties.
At JB Warranties, our Premium Protection Plan offers extended coverage on an expansive range of products with seamless claim filing and speedy reimbursements. Contact us today to learn more about how your HVAC or plumbing business can boost customer protection during National Small Business Week and beyond.

Matt Cosby
Director of Marketing