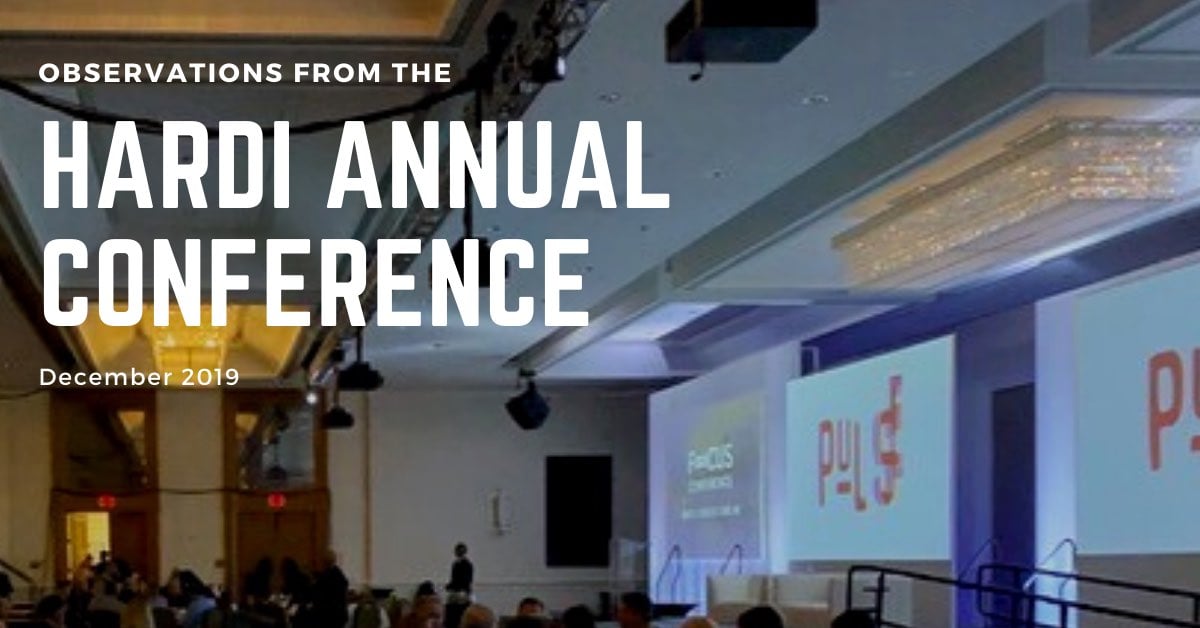 JB Warranties enjoyed another terrific year at the HARDI Annual Conference. While we were busy working the booth and talking to new and potential partners, a lot of amazing sessions were held. Did you attend any of them?
We've assembled a few quick observations based on the educational programs available during the event.
Sales and Marketing
Several sessions covered key subjects that we've recently covered from the contractor's perspective. Here's a sampling of what's top of mind for distributors.
ROI-based pricing management.
Positioning your brand to be the leader in the marketplace.
Creating demand for new commercial technologies in 2020. As we noted in our 2020 HVAC Trends post, contractors should investigate commercial space opportunities due to the decline in new housing starts.
The importance of consistency in the sales process and how to become a top performer.
The need for distributors to focus on customer experience in customer acquisition and retention. We've noted that customer experience for HVAC and plumbing consumers is important, too.
The importance of understanding your market and assessing generational changes that may cause it to shrink or expand
Building value for contractors and wholesalers
HR, Recruiting, and Retention
The HARDI event also placed emphasis on the importance of building an employee workforce. Several sessions covered issues such as:
Recruiting and retaining leaders in distributor organizations.
The legal ins and outs of background checking, drug testing, and marijuana laws
The importance of sharing the HVAC industry story with younger generations, so they understand the potential opportunities that wait for them in this industry.
How training is a must for team members.
Proposed legislation that may impact businesses, including the updated overtime rule for nonexempt salaried employees and legislation to increase workplace flexibility for employees.
Other Topics of Note
Other notable topics covered during the event included:
Future of flammable refrigerants and the impact on the distribution.
EPA rules and regulations.
Risk minimization via compliance and management.
The blurring line between HVAC and plumbing contractors and how plumbing contractors will impact HVACR sales now and in the future.
The importance of data governance.
Were you at the annual HARDI event this year? Share which sessions you attended and what you learned that you think everyone else should know. Just pop your thoughts in the comments below.

Tommy Cue
Vice President of Strategic Partnerships at JB Warranties