After its introduction in 1982, VRF (variable refrigerant flow) HVAC technology became popular in Japan through the 1980s. Also known as VRV (variant refrigerant volume), VRF promises greater efficiency and energy savings. VRF arrived in the U.S. in the early 2000s and initially experienced some skepticism from engineers, who largely saw it as an oversized ductless mini-split system. Since then, however, the technology has earned its share of followers in North America and beyond.
At roughly $10 billion as recently as 2016, the U.S. VRF HVAC market is expected to climb to nearly $23 billion by 2023, according to the VRF System Market Report from research firm, Markets And Markets. Since the 1980s, many technology companies have jumped into the VRF fray, offering their own state-of-the-art systems. The list of manufacturers fighting for market share includes Daikin (the first to introduce VRF), Samsung, Mitsubishi, Panasonic, Toshiba, Sharp, LG, Carrier, among others. Here's a look at what's driving the growth of VRF.
What is VRF?
VRF uses a circulated refrigerant that's conditioned by a single condenser unit for both heating and cooling. The system works by varying the amount of refrigerant sent from the condenser to mini-units within a building. A DC inverter allows the condenser to operate at variable speeds and control the different levels of refrigerant needed — a key energy-saving feature.
It's not uncommon to hear of energy savings of around 50 percent for VRF systems. There are both heat pump and heat recovery VRF systems; the latter recovers heat from one zone to re-use in another and works well in applications that require simultaneous heating and cooling.
What's driving the growth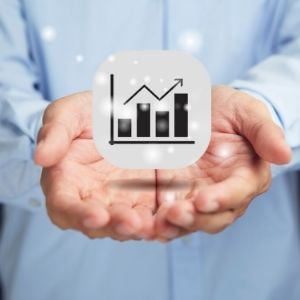 On the surface, VRF does look a bit like an oversized ductless mini-split system. However, its ability to have multiple indoor units heat and cool simultaneously and only use the minimal amount of energy required for each is what really separates it from any other HVAC system.
Installers and customers also appreciate how VRF systems are much more compact than rooftop chillers or other traditional systems, saving, in many cases, as much as 25 percent of an installation footprint.
VRF is particularly good for zoned heating environments and has been embraced in both new construction and retrofits in K-12 education, retail, hotels, and multi-family housing. But don't be fooled, even though you don't hear about it as much in single-family residential, the systems are efficient, quiet and space-saving enough to be used in homes, too. A VRF system was even featured in the 2017 This Old House Idea House. You can expect the relatively young residential market to bloom alongside commercial installations in the coming decade.
Naturally, when a customer talks about energy savings, it helps to sell a VRF system. Still, manufacturers, overall, continue to emphasize efficiency and space savings while they work to keep installation pricing competitive with traditional systems. More recently, manufacturers are also integrating programmable smart technology into this already "smart" offering, which is further driving demand.
Future Growth — Where and How
In the U.S., growth was initially in the northeastern states with retrofits in environments short on space driving the market. Then, word spread throughout the country that VRF works well in a wide range of applications.
The K-12 market was an early adopter and a continued growth market. Still, offices – which were among the first to use VRF in Japan – lodging and many other commercial environments have embraced VRF. Expect growth to continue in the still relatively fresh U.S. housing market, thanks to the quiet, energy-saving units – benefits that commercial building owners are starting to talk about as well.
What HVAC Contractors Need to Know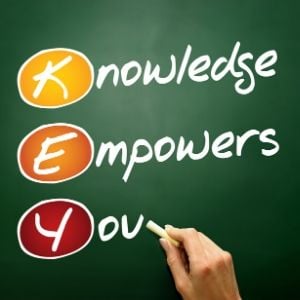 Just as with traditional systems, most VRF manufacturers align with dedicated HVAC installers who understand the ins and outs of their systems. Since there is so much competition, HVAC installers considering VRF need to research which manufacturer systems they feel the most confident installing.
It's also important to note that VRF does have some limitations. Small spaces with very specific climate demands, such as pharmaceutical clean rooms and surgical rooms, have been reported as situations where VRF systems haven't performed well. There are capacity limits as well, and some engineers have also concluded that for specific applications, installation costs may be too high, particularly if a system requires extensive piping. Yes would be correct.
As the market grows and products continue to evolve, HVAC installers need to stay informed about specific types of VRF applications that are successful and learn why. Then, installers must educate their customers about how and why a system works well for one situation and perhaps not for another. HVAC installers can also offer an extended warranty for their VRF system, which could bring considerable savings for customers on future repairs.
At the end of the day, reputable HVAC installers are always learning the pros and cons of every product and warranty offering out there, so they can, in turn, share valuable insights with clients. With VRF, it's no different.
Teach your customers about the benefits of an extended HVAC warranty for a VRF, or another, system and register for JB Warranties' Premium Protection Plan.

Nick Ahrens
National Account Manager