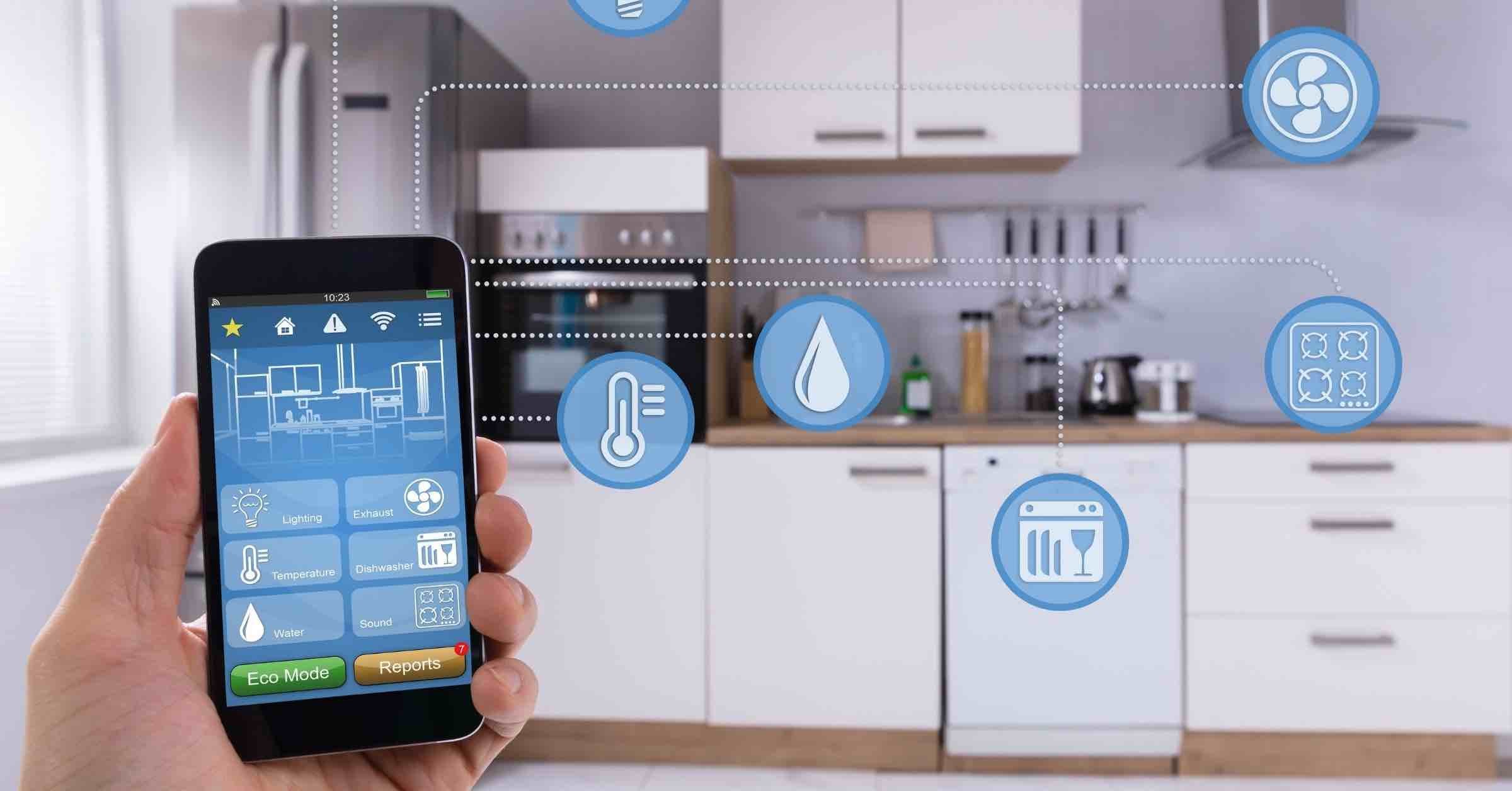 With the rise of WiFi-enabled products in the living room, kitchen, and even the bathroom, more than 14 million households across America are now hooked up to "smart home" devices. From aiding with accessibility to preventing in-home disasters, smart home technology provides customers with improved peace of mind while also offering a unique opportunity to boost your bottom line. Between add-ons and up-sells in existing maintenance or warranty programs, smart home technology can significantly drive profit for both HVAC-R and plumbing contractors.
Here are the top five leading smart home technologies that are taking your customers' homes by storm.
1. Smart Thermostats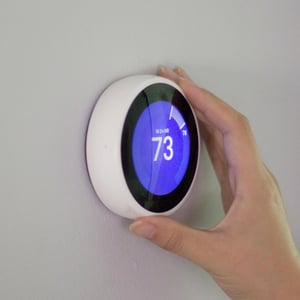 Of the countless smart home products popping up across the country, smart thermostats are some of the easiest and most convenient upgrades you could offer. Unlike classic thermostats that offer time-consuming preset options and minimal personalization, smart thermostats learn the habits of the home and automatically adjust to cool or heat based on the homeowner's schedule. Top brands, including Nest, Ecobee, and Honeywell, are routinely releasing updated versions of smart thermostats that could help boost accessibility and increase energy savings for your customers.
For the eco-friendly customer, energy usage is recorded daily and displayed on a convenient app. Plus, the app provides helpful recommendations on where they can save energy daily. Additionally, WiFi integration allows customers to change temperatures, alter schedules, and receive safety alerts all from the remote comfort of a mobile phone. Many smart thermostat options also offer smoke and carbon monoxide detection to help keep families safe at home and receive warnings when they're away.
2. HVAC Zoning System
Temperature preferences can range from person to person in larger family homes. Fortunately, companies like Lennox and Zonefirst now offer HVAC zoning systems to bring peace to families fighting over their thermostat and bring new add-on opportunities to HVAC contractors. With a zoning system, customers have the option to set their desired temperature room by room, improving overall comfortability. Plus, individually selecting which rooms receive air conditioning and heating can drastically reduce energy bills.
Consider it this way: in larger homes, certain rooms may be more heavily used than others. Instead of cooling or heating the entire house, a customer can specifically assign temperatures to their most trafficked rooms to result in energy savings. Not to mention, the layout of a customer's home can heavily influence how temperature settles throughout their house. While their bottom floor may remain cool and crisp in the summer, their upper level may be significantly warmer due to the sun radiating on the roof. Highlighting this specific need for temperature zoning can be a significant selling point while upgrading or adding-on a zoning system.
3. Smart Faucets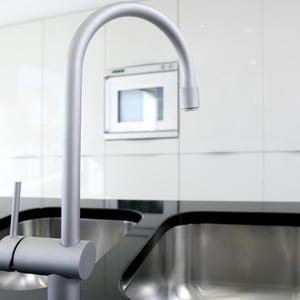 Smart faucets are a simple upgrade option that can attract new clients while boosting existing customer satisfaction. Offering smart faucets as an add-on purchase provides your customers with numerous advanced features to enhance both efficiency and accessibility in their kitchen. For one, customers can control their new smart faucet hands-free with touchless hand motions and verbal commands—ideal for those with limited vision or poor hand-eye coordination capabilities.
Plus, Google and Amazon Alexa integration allow users to verbally request preset options for routine tasks, like filling coffee pots or preparing spaghetti pots, as well as specific requests for temperature and water preferences. Similarly, the eco-friendly consumer will greatly appreciate the newfound ability to track their water usage through the efficiency of a mobile app. With nearly 40 percent of consumers actively seeking out and willing to pay more for environmentally-friendly products, smart faucets are an easy addition to your sales offerings that can help your clients monitor their environmental impact.
Top brands, including Moen, Kohler, and Delta, have recently introduced smart faucet options ranging in price from $400 to $700 each. As smart technology continues to expand across all aspects of the family home, getting aligned with the smart faucet trend is a fool-proof way to give your HVAC or plumbing business an immediate edge. Not only will your team show their acknowledgment of current trends, but you can also provide a significant boost in overall revenue.
4. Leak Detection Systems
Contractors know that preventive maintenance is key to long-lasting customer satisfaction—especially considering one of the numerous stressors of being a homeowner is the threat of a plumbing disaster. Luckily, your business can ease customer worry by offering an upgrade to a leak detection system. Large brands like Moen and Flume have created leak detection systems that not only monitor a home for potential issues but also offer numerous efficiency features.
Systems such as Flo by MOEN are equipped with the ability to monitor water usage, pressure, flow rates, and even temperature on a convenient mobile app. Aside from boosting home efficiency, these features allow the system to scan for potential leaks while presenting the latest status information. While some systems require the placement of sensors throughout the entire home, newer systems like Flo require installation solely into the valve of the main water supply.
To even further a customer's ease of mind, many leak detection systems won't just warn of potential breaks in the pipe or pinhole leaks, but they also cut the main supply of water to the entire home to prevent a potential flood disaster. With systems ranging in price from $50 to $300, upselling a leak detection system is a wise financial decision that can help provide the peace of mind you want your business to be known for.
5. Smart Water Heater and Controllers
Now more than ever, consumers are searching for ways to lower energy costs around their home. Traditional water heaters are some of the heaviest contributors to steep utility bills, providing contractors an excellent opportunity to up-sell and upgrade their customers' current units. Smart water heaters and controllers are new additions to the HVAC and plumbing market that offer consumers multiple features to help monitor and reduce energy use.
Contractor-preferred brands, such as Rheem, boast smart water heater options equipped with hybrid heat pumps. This combination is a whopping 400 percent more efficient than a traditional electric water heater. With built-in WiFi and mobile app capabilities, customers can also check hot water availability, track and control water usage, and schedule preferred run times.
Currently, smart water heaters are weighing in at roughly $700. For customers who aren't prepared for the upgraded price point, consider smart water heater controllers instead. Brands such as Aquanta offer retrofittable water heater controllers that can be easily combined with most standard electric or gas water heaters. Similar to smart water heaters, these controllers provide control over heat cycling, monthly usage data, and energy-saving suggestions all through a convenient remote dashboard. These smaller up-sells start at $300, making them more accessible for a wider audience.
Begin Up-Selling with These Trending Technologies
As the growing trend of boosting comfortability, saving energy, and increasing safety with smart home technology continues, the time is right to consider up-selling to your customers. Whether your technicians are responding to an emergency call or catering to routine warranty or maintenance appointments, the selling points are endless for these smart home upgrades. The best part? Offering these trending technologies can set your business apart from the rest and leave business revenue on the rise.
Taylor Bohannan
Director of Technology at JB Warranties