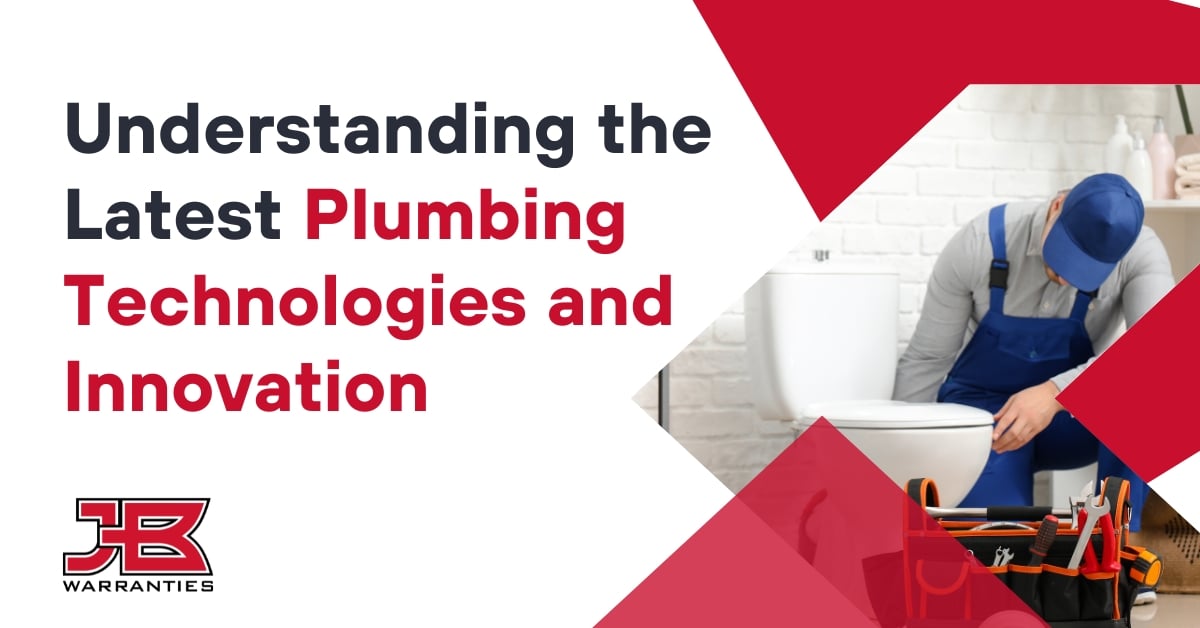 Between water heater installations, pipework replacements, and ever-present toilet blockages, it can seem like the routine service calls for your plumbing business are just that — routine. Even the plumbing industry itself can begin to feel stagnant due to the sheer number of service requests that fall under the same category. But did you know an entire suite of new plumbing technologies exists?
Despite how accustomed you may be to your regularly scheduled services, the plumbing industry continuously brings new innovations to the market to accommodate evolving consumer preferences and streamline general operations. At a time when revenue for the plumbing industry has reached above $125 billion, tap into the latest plumbing technology to drive profit for your business.
Why You Must Keep Up with the Latest Plumbing Innovations
Though there are many traditional plumbing technologies that survive the test of time, it's no secret that shifts in consumer preferences demand similar evolutions in plumbing innovations. And as your business grows, it's likely you would prefer advancements in your equipment. So, it's essential to keep tabs on the latest modern plumbing technology to improve your operations and meet ongoing customer demands, from a surging interest in sustainability to growing needs for accessibility.
By enhancing your operations with the adoption of new and innovative plumbing technologies, your business can take on more customers daily, enhance technician workflow, and even add new service offerings. By improving each of these operational areas, your plumbing business can set itself up for long-term success and encounter consistent business (and revenue!) growth year over year.
Not the plumbing technology we're talking about!
Top 5 Latest Plumbing Technologies and Innovations
1. Smart Irrigation Systems
Although many plumbing companies may not offer irrigation services, the recent evolution of smart irrigation technology may be something to consider when looking to expand your services. Smart irrigation systems provide customers with far more control over their outdoor sprinkler systems through the use of a digital control device and mobile application. These capabilities allow the user to digitally set sprinkler timers, develop weekly watering schedules, and even monitor water usage.
Smart irrigation brands, like Rachio and Orbit, have exploded in popularity recently as more consumers increasingly seek sustainable and money-saving irrigation system options. With many areas of the United States experiencing continuous drought, smart irrigation systems allow customers to comply with strict water usage regulations and help homeowners save on utility costs.
2. Smart Plumbing Fixtures
Toilets, shower heads, and kitchen faucets are some of the many traditional plumbing technologies that have been recently converted into "smart" options for sustainability and accessibility. The rising interest in smart plumbing fixture adoption is fueling the impressive growth of the plumbing fittings and fixtures market, which is expected to reach a value of $164.8 billion by 2033.
Across the board, the rising demand for eco-friendly options has pushed many consumers to adopt smart plumbing fixtures that dispense less water per use, track total water consumption across the home, and automatically identify issues that could impact system efficiency. Not to mention, many smart plumbing fixtures also come equipped with advanced accessibility features, such as touchless on/off, self-cleaning, auto-flush, overflow protection, and even dispensing water in exact amounts.
3. Leak Detection Systems
Pipe breaks are some of the costliest plumbing headaches our customers can face. Fortunately, recent innovations in leak detection systems have made it easier than ever for customers to monitor their homes for potential plumbing disasters. Moen, Samsung, and LeakSmart are some of the many manufacturers that have introduced leak detectors that monitor water usage and flow to help identify pipe leaks and bursts, as well as trigger emergency water shut-offs when necessary.
On behalf of plumbing technicians, leak detection has also become far easier through the use of innovative plumbing tools. Infrared moisture detection cameras have become widely adopted by professionals who leverage infrared thermal imaging to detect the exact location of a pipe leak through temperature differences between the cracked area and surrounding pipe. These infrared cameras are also often used to detect moisture behind walls that could induce the spread of mold.
4. Switch Pack Sectional Drum Kits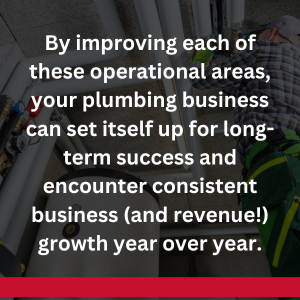 When it comes to plumbing, it's difficult to mention problems in piping without discussing drain cleaning. If you've scaled countless roofs and climbed through endless crawl spaces for cleanouts, you'll be happy to know that more convenient and mobile solutions exist. Take the Milwaukee M18 Brushless Cordless Switch Pack Sectional Drum Kit, designed with backpack straps, for instance.
The Switch Pack Sectional Drum Kit exploded onto the market as the first-even drain cleaning equipment to combine both sectional and drum machines. A tool-free drum connection allows plumbers to easily switch between cable sizes and swiftly add a second drum to reach upwards of 100 feet down the line. Even better? It's equipped with an M18 REDLITHIUM battery pack, so technicians can power through several jobs on a single charge with this dual-purpose investment.
5. Trenchless Sewer Pipe Repair
Many plumbers and plumbing technicians are familiar with traditional sewer repair, including the extensive amount of property excavation, manual labor, and customer frustration (particularly for homeowners with nice lawns) involved. So, it comes as no surprise that the growing interest in trenchless sewer pipe repair has been a welcome relief for customers and industry pros alike.
As the name might suggest, trenchless sewer repair reduces the amount of property that must be dug up for sewer repair and instead addresses the issue internally. Following a hydro or mechanical cleaning of the sewer line, an inspection camera is typically sent through the toilet line to identify the problem area within the sewer system. An epoxy-saturated liner is then pushed through to the problem area, where it can cure and form a new structural pipeline within the damaged piping.
Partner Your Plumbing Technologies with JB Warranties
Alongside the many plumbing technologies and innovations you'll adopt over the years to keep your operations up to date — and your customers happy — remember JB Warranties is here to help you further elevate. Secure your services with our Premium Protection Plan, which offers contractors and their customers' coverage across today's top brands with the most competitive pricing in the industry. Discover how JB Warranties' Premium Protection Plan can benefit your business today!
Taylor Bohannan
Director of Technology at JB Warranties