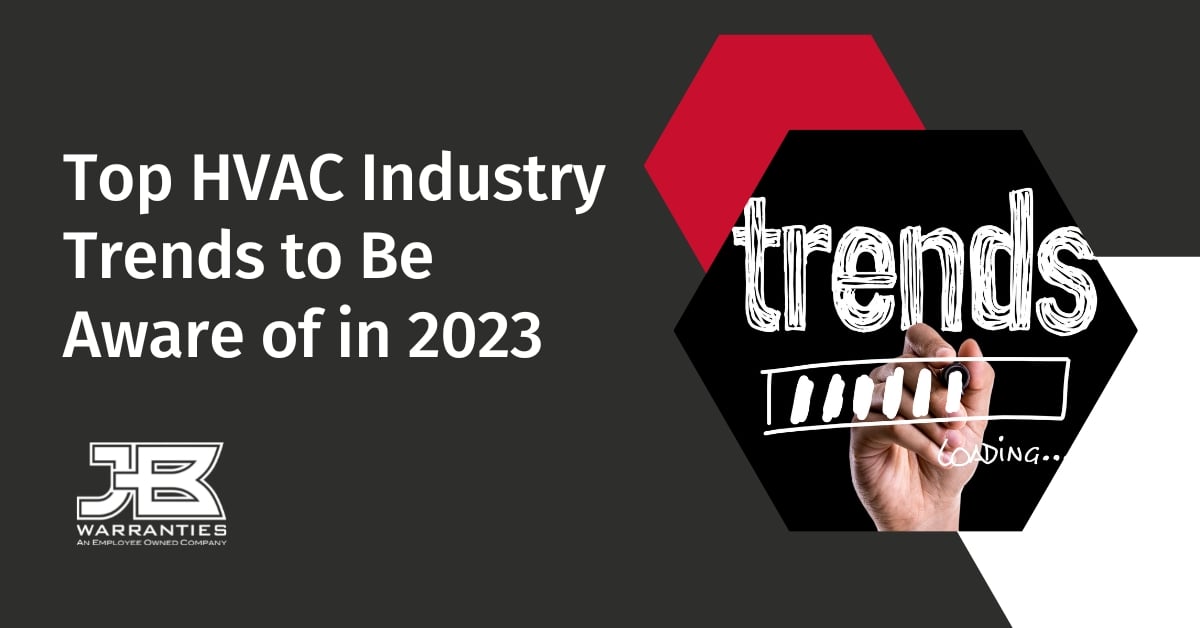 From industry regulation updates to post-pandemic supply chain influences, several recent HVAC industry shifts have impacted your operations. As we quickly approach 2023, it's essential for HVAC operators and technicians to be mindful of the impacts these rising trends could have on the day-to-day workflow, the services you offer customers, and more.
Today's post will discuss the top three HVAC trends for 2023 and the best ways to prepare and benefit from them in the long run. By remaining well-equipped for the changes ahead, HVAC contractors can drive customer satisfaction, boost company profitability, and aid company growth through 2023 and beyond.
How's the HVAC Industry Looking in 2023?
With rising trends entering the market every year, contractors are left asking, what's in store for the HVAC industry in 2023? One thing for sure is that the overall HVAC services market shows no signs of slowing down, and demand is expected to continue in the new year. According to the Air Conditioning Contractors of America Association, the market value of the U.S. HVAC services market is projected to rise from $25.6 billion in 2019 to a whopping $35.8 billion by 2030. Alongside significant market growth, report findings also anticipate 13% more HVAC mechanic and installer job positions to hit the market by 2028 compared to 2018.
From booming housing construction to surging demand for energy-efficient HVAC services, our industry's tremendous growth signifies the importance of staying on top of current trends. So as we move closer to 2023, review the top three trends expected to gain traction in the new year and the best practices you can implement as a business owner to benefit from them.
Top 3 HVAC Industry Trends for 2023
As innovation and industry growth continue to sway how industry professionals conduct business, preparing for the future is the best way to encourage continuous growth. Here are the top three trends we expect to impact the HVAC industry in 2023 and beyond.
1. New Industry Regulations
Following years of regulatory talk, the U.S. Department of Energy will begin enforcing new energy-efficiency minimums on various HVAC equipment on January 1, 2023, bringing significant traffic to HVAC contractors across the country. These new regulations will
increase the federal minimum Seasonal Energy Efficiency Ratio (SEER) requirements for both A/C systems and heat pumps.
Under new regulations, customer A/C systems installed after January 1, 2023, must possess a minimum 14.0 SEER rating for systems located in the north and a minimum 15.0 SEER rating for those in the south. Nationwide, heat pumps will also be required to meet a minimum of 15.0 SEER if installed in the new year.
With these changes quickly approaching, contractors need to move now to assess existing inventory and determine whether it needs to sell before the new year. Once the new year begins, consider educating customers on what higher energy efficiency minimums can mean for homeowner utility costs and their options if they wish to upgrade.
2. Increased Demand for Improved IAQ and Consumer Wellness
While many COVID-19-related impacts have finally begun to dwindle, one thing that hasn't slowed down is the higher demand for indoor air quality (IAQ) enhancing solutions. To prevent ongoing (and now increased) concerns of airborne pathogen infection, consumers are searching for HVAC solutions that can improve their home or businesses' indoor air quality now more than ever.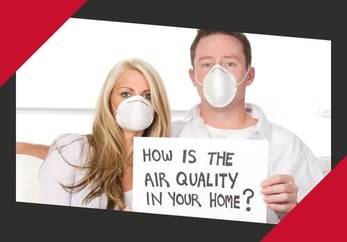 According to market reports, the indoor air quality solutions market is expected to grow by an incredible $14.61 billion from 2022 to 2026. This colossal growth signals robust opportunities for HVAC contractors to get involved in the IAQ space and begin offering new solutions and services to home and business owners come 2023.
Concerning improving indoor air quality, contractors should be aware of the many solutions hitting the market. IAQ improving technology can include advanced MERV filters for A/C systems, ultraviolet lighting systems, humidifiers/dehumidifiers, and ventilation enhancements, all of which can be paired together to create a single powerful system.
3. Higher Energy Efficiency Goals
Higher energy efficiency is beneficial for several reasons. While the growing interest in better sustainability and higher energy efficiency for environmental purposes is nothing new, recent spikes in living costs have also pushed consumers into the eco-friendly HVAC market to save on utility costs and energy consumption.
As with IAQ solutions, HVAC contractors may want to consider enhancing their service offerings to address higher sustainability goals and aid homeowners in lowering their energy consumption and utility costs. Industry research has found that replacing heating and cooling equipment wither higher-efficiency systems can reduce energy consumption by up to 50%
From higher-rated ENERGY STAR air conditioning systems to smart home technology, numerous solutions on the market can help consumers achieve higher HVAC sustainability and energy efficiency inside their homes or businesses. To understand what your customers are specifically hunting for, be sure to first inquire about any eco-friendly interests and underlying efficiency goals before installing a new HVAC system.
Tackle Your 2023 Operations Head-On With the Right Approach
As we've learned from recent years, the HVAC industry (alongside many other sectors) is prone to unexpected operational impacts that can throw a wrench in your yearly operational goals. However, with the rising trends and expectations discussed above, you can better address consumer and industry needs all 2023 to support continuous profitability and growth. Alongside your 2023 HVAC installations, offer JB Warranties' Premium Protection Plan to help protect customers against unexpected repair costs — and ensure prompt reimbursement for your labor costs following each claim. Also, check out our Dealer Services Marketplace for a wide variety of business management tools you can use to thrive all 2023.

Brian Bohannan
Vice President of Sales at JB Warranties