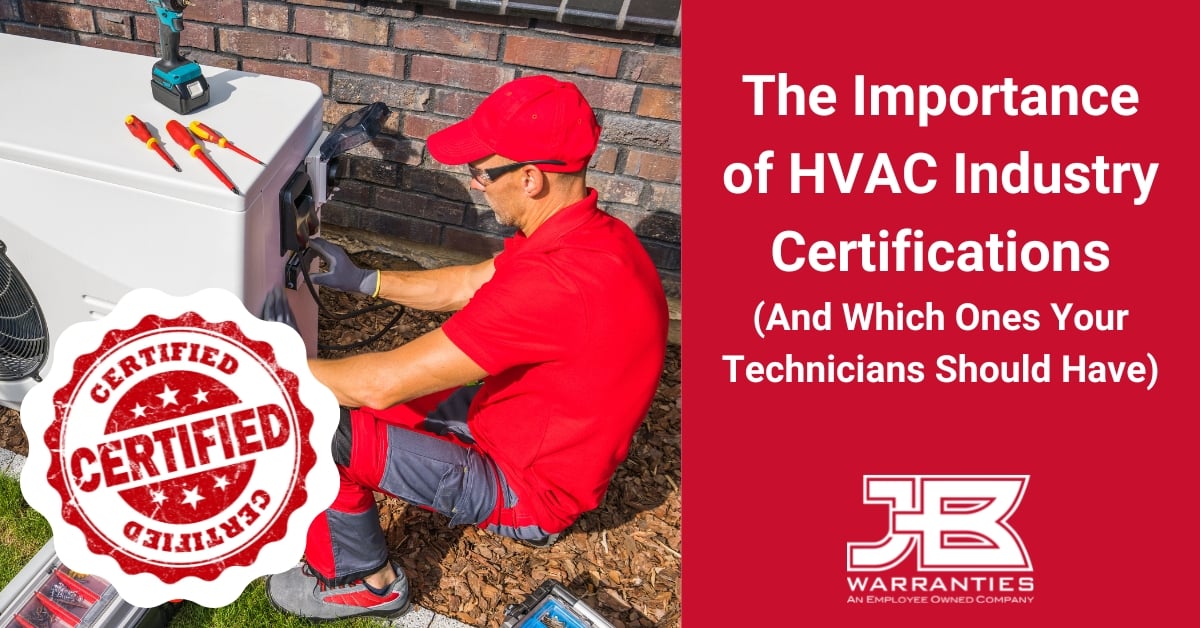 It's no secret there are tons of certifications to obtain across the HVAC industry, but what's not as well-known is just how relevant these certifications are. From hands-on technical skills to mandatory safety practices, HVAC certifications are essential to the technicians receiving them and to the local businesses and homeowners whom technicians serve.
Keep reading to learn more about the importance of HVAC industry certifications, including how they benefit HVAC businesses and the top three certifications your technicians should consider.
Why are HVAC Industry Certifications Important?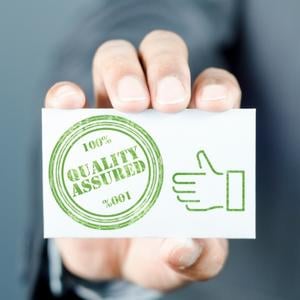 It's quite simple. Without the countless skills, knowledge, and safety practices that accompany being an HVAC professional, a technician's HVAC work would lack quality and longevity and pose potential risks to employers and customers. Fortunately, with the proper certifications, HVAC professionals can tick all these boxes and avoid any underlying concerns.
Whether you're currently hiring or just looking to enhance the skill set of existing employees, HVAC industry certifications are a great avenue to consider. While some certifications are required under the industry code to conduct professional HVAC work, others are skill enhancements to increase the quality and expertise of technicians' work.
How Can Industry Certifications Benefit Your HVAC Business?
Some certifications for HVAC employers and business owners demonstrate that a technician has sufficient skills to complete HVAC work under your operation. Retaining employees who demonstrate expansive HVAC proficiency helps build customer trust, so access to industry certifications is a must for employers and trustworthy technicians.
Likewise, due to the potential dangers of the HVAC industry — whether it be using harmful A/C refrigerants or working on household gas lines — HVAC certifications support technician and client safety. Improperly trained employees pose a risk to the field jobs they undertake and the general health of your HVAC operation, as well as being a legal liability.
HVAC certifications are also a great way to introduce specialty service offerings by your company. With many customers on the hunt for energy-efficient and indoor air quality supporting HVAC systems, technicians trained in these and other innovative areas allow a company to expand into specialty services that could boost overall revenue.
Top 3 HVAC Certifications for Operators to Consider
There are countless HVAC certifications to demonstrate skill proficiency and safety. Of course, there are also multiple state-specific education and apprenticeship requirements for those looking to become fully licensed HVAC professionals. The following three HVAC certifications do not license a technician; however, they help to demonstrate complete industry knowledge comprehension.
1. NATE Certification
As one of the most common and notable HVAC certifiers, the North American Technician Excellence (NATE) is a nationally recognized testing and certification organization that handles various professional levels and skills focuses. These skill areas include but are not limited to gas and oil heating, ground-source geothermal heat pumps, and general HVAC equipment efficiency.
Technicians can complete the NATE certification program via a four-step process:
Ready-to-Work Certificate that tests new and upcoming technicians on basic industry fundamentals
Basic certification
Required specialty certification
Senior-level certification after completing five or more years of experience
2. EPA-608 Certification
With HVAC professionals often required to work on systems that use refrigerant, the Environmental Protection Agency (EPA) requires any professional who works on HVAC systems that contain or store refrigerant to become EPA-608 certified. This required certification is because of the hazardous effects refrigerants can have on people and the environment and the level of sensitive handling it requires.
Depending on an HVAC professional's specific duties, technicians can obtain four levels of the EPA-608 certification. Certification and accompanying duties include
Type I: Installation and repair of small appliances such as window air conditioners and refrigerators.
Type II: Installation, repair, and discarding of equipment containing high-pressure refrigerants, such as heat pumps and residential air conditioners.
Type III: Installation, repair, and discarding of industrial-level equipment and appliances containing low-pressure refrigerants.
Universal: Installation, repair, and discarding of any type of HVAC equipment, no matter the type of refrigerant.
Though there are four levels to the EPA-608 certification, a technician will only be required to reach the level of accreditation that matches their typical duties. However, continuing certification through all four steps can encourage job growth and opportunities in the HVAC industry.
3. Indoor Air Quality (IAQ) Certification
As with refrigerant certification, indoor air quality (IAQ) certification is a great way to support HVAC system users' well-being while focusing on current homeowner concerns. Due to the COVID pandemic, HVAC companies are now seeing a higher demand for HVAC systems and IAQ specialty services and certifications that encourage healthy indoor air quality.
For HVAC owners and operators, the Indoor Air Quality Association offers eight separate HVAC courses that tackle the concern of poor IAQ and how HVAC professionals can be the solution. Topics covered under the IAQ HVAC certification program include media filtration, ventilation systems and standards, and HVAC maintenance practices for good IAQ.
Support Continuous Technician Growth with HVAC Certifications
Whether you are offering an apprenticeship for rising HVAC professionals or looking to enhance the skill set of existing team members, encouraging technicians to complete HVAC certifications is a time-tested technique to enhance your overall operations. From customer satisfaction to employee safety, HVAC certifications can help set your business apart from the rest.
For more tools and resources that can be used to increase your HVAC business' productivity and profitability, be sure to also check out JB Warranties Dealer Services Marketplace. Discover a wealth of business management tools to match your every need in just a few clicks.

Tommy Cue
Vice President of Strategic Partnerships at JB Warranties