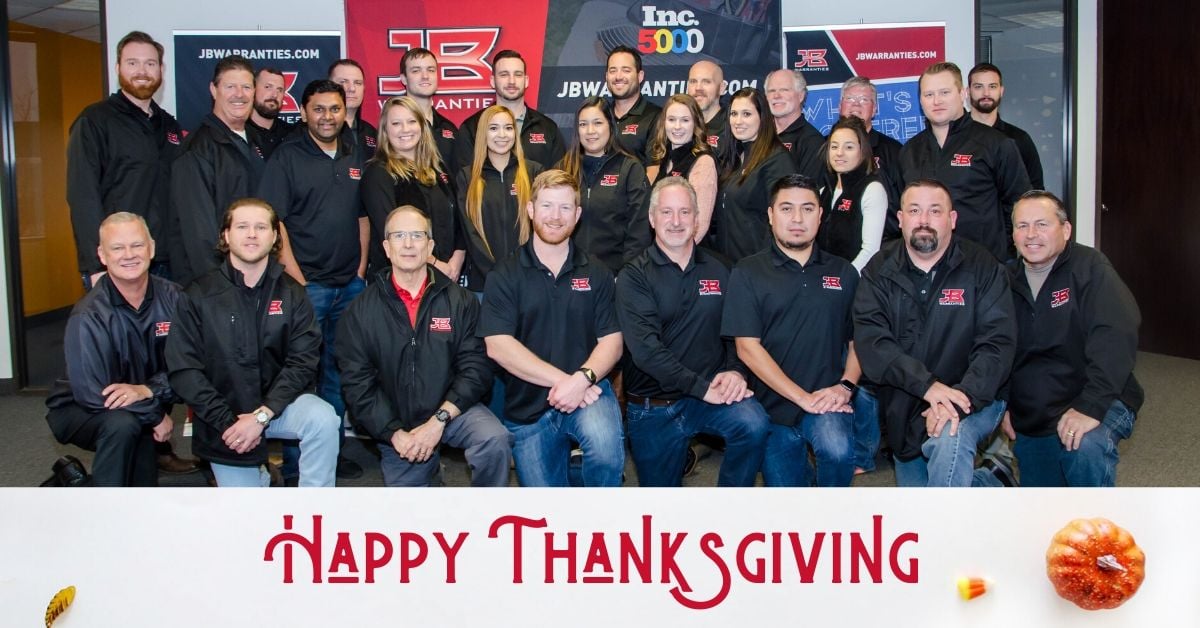 Can you believe it? Thanksgiving is merely days away. Some of you are probably traveling, while others are preparing to welcome friends and family into your homes. It's a wonderful time for people to come together and enjoy one another's company while reflecting upon the truly important things in life.
As we get ready to wind down for Turkey Day, I thought I'd take a moment to let you know what we here at JB Warranties are collectively thankful for each day when we come to the office.
Our Team
We're thankful for what JB Warranties' employees do to build our business and support our customers. Your hard work, day in and day out, makes JB Warranties successful. Your willingness to go the extra mile to serve our customers and support one another makes this a terrific place to work. We work hard but manage to have some fun along the way, too.
Our Partners
Thank you to all of our partners who help us deliver additional value to our mutual customers every day. Together, we're providing excellent service and making HVAC and plumbing professionals' businesses more successful and a little easier to manage.
Our Customers
We genuinely enjoy serving you. Thank you for trusting us with your extended warranty solutions for HVAC & plumbing contractors needs. The whole team extends our heartfelt appreciation for your business. We look forward to continuing to support you in the coming year.
Happy Thanksgiving from JB Warranties!

Jeff Bohannan
President & CEO of JB Warranties