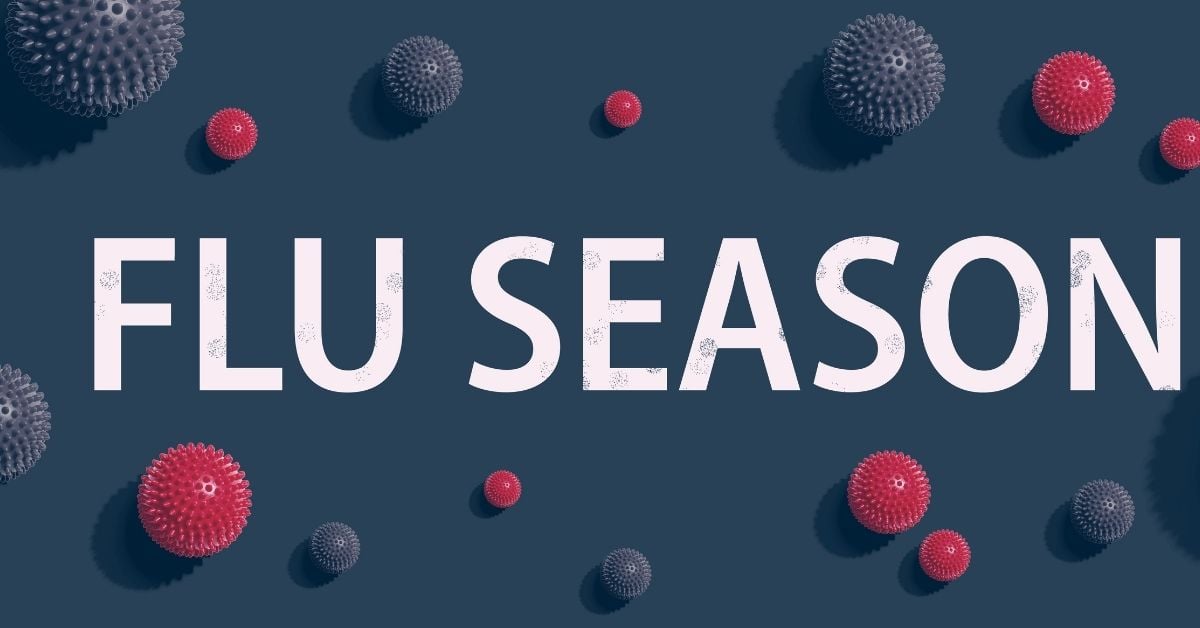 Between the stress of adapting to COVID-19 restrictions and encountering conditions brought on by the pandemic crisis, the last thing you probably want to hear right now is that flu season is right around the corner. Although this inevitable time of year is on its way once again, that's no cause to stress about how your HVAC or plumbing technicians will approach these next few months.
Along with the plethora of health precautions you've already established this year, check out these tips for preparing your field technicians for flu season.
Educate and Inform Your Technicians
To better prepare for the flu season ahead, you must take the time to educate and inform your field technicians of any updated protocols. Combine any previously-taught COVID-19 measures with extended flu season precautions for a virtual or in-person meeting. During this team meeting, you should outline the exact protocol technicians must follow in both in-office and customer home settings.
Additionally, use this time to educate technicians on the potential signs of the flu. With the effects of COVID-19 still present, understanding the differences between the two viruses can help technicians better track symptoms and keep customers and coworkers safe. If any symptoms are present, enforce a mandatory rule that employees must report their concerns before entering the workplace.
If possible, partner with local health professionals to provide your essential workers with necessary resources, such as vaccinations or wellness visits, to help keep them on top of their health this flu season.
Maintain Social Distancing and Mask Use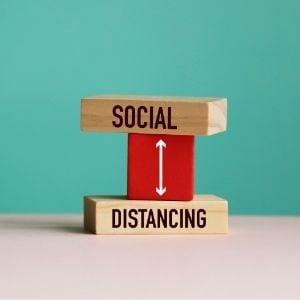 To effectively support both COVID-19 and flu prevention, technicians must continue to abide by proper social distancing and mask regulations. Always enforce your own ground rules for when technicians are in-office or on customer calls. These rules should include appropriate social distancing measures of six-feet along with the use of a CDC-approved mask to help prevent the spread of both COVID-19 and flu. Aside from personal ground rules, you must also remember to follow any local mandates surrounding COVID-19 prevention, such as how many technicians can be on-site at once.
Bear in mind that your technicians will be in and out of multiple home and business locations on a daily basis. Remember to stock up and provide technicians with any required personal protective equipment (PPE) you and local regulations deem necessary. Forms of PPE can include a face mask, shoe coverings, gloves, and 60 percent or higher alcohol-based hand sanitizers.
During this time, also consider working with a local print company to design reusable face masks with your company logo. This effort can demonstrate to customers the extensive precautions your company is taking during these times to ensure top customer safety and satisfaction.
Develop an In-Field Checklist for Technicians
Providing technicians with a simple precautionary checklist can better prepare them when representing your company out in the field. First and foremost, technicians should always give the clients a heads-up of their arrival to allow both parties to prepare properly. Technicians can take this time to inform customers of preventive measures they will be following when inside the residence. Technicians should then prepare to enter the home by wearing a mask, shoe coverings, and gloves to prevent physical contact with the surrounding areas.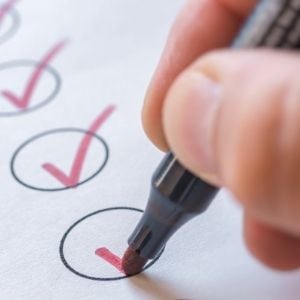 When inside the home, technicians must continue to follow proper social distancing protocol. If a technician is uncomfortable inside the house, give the tech permission to politely ask customers to step away from the maintenance area until the job is complete. To limit any physical interaction between customers and techs, eliminate cash handling, offer a no-touch online payment system, or take payment over the phone.
After each visit, technicians must wash and sanitize hands before moving onto the next call. Encourage technicians to routinely disinfect work areas such as company vehicles as well as regularly-used tools.
Commit to Daily Check-Ups and Prepare for Absences
With your technicians now effectively briefed on your implemented protocol, you must also commit to doing your part as the company owner. Maintain a daily health check procedure and encourage staff to complete at-home temperature checks. When technicians arrive in-office or to pick up an employee vehicle, use a temporal thermometer for a quick temperature reading. If a worker reports to you that they are feeling unwell, encourage them to stay home and carefully monitor their symptoms before arriving back to work.
When situations like this do arise, consider sponsoring employee COVID-19 or flu tests when deemed necessary. During this time of year, it's important to expect absences and embrace them when necessary. Having a backup plan such as offering overtime to healthy techs and rescheduling low-priority service calls is an effective way to deal with the stress of operating your company in the midst of flu season.
Don't Let Flu Season Slow Your Company Down
Over the past year, we've learned that HVAC and plumbing companies are fully capable of adapting to the troubling times of COVID-19. With flu season now upon us, it's time to reinstate previous protocols into an upgraded flu season plan you can be proud of. From technician education to the commitment to daily health screens, your company can continue to flourish and adapt to these unique times.

Will Basko
Regional Manager at JB Warranties