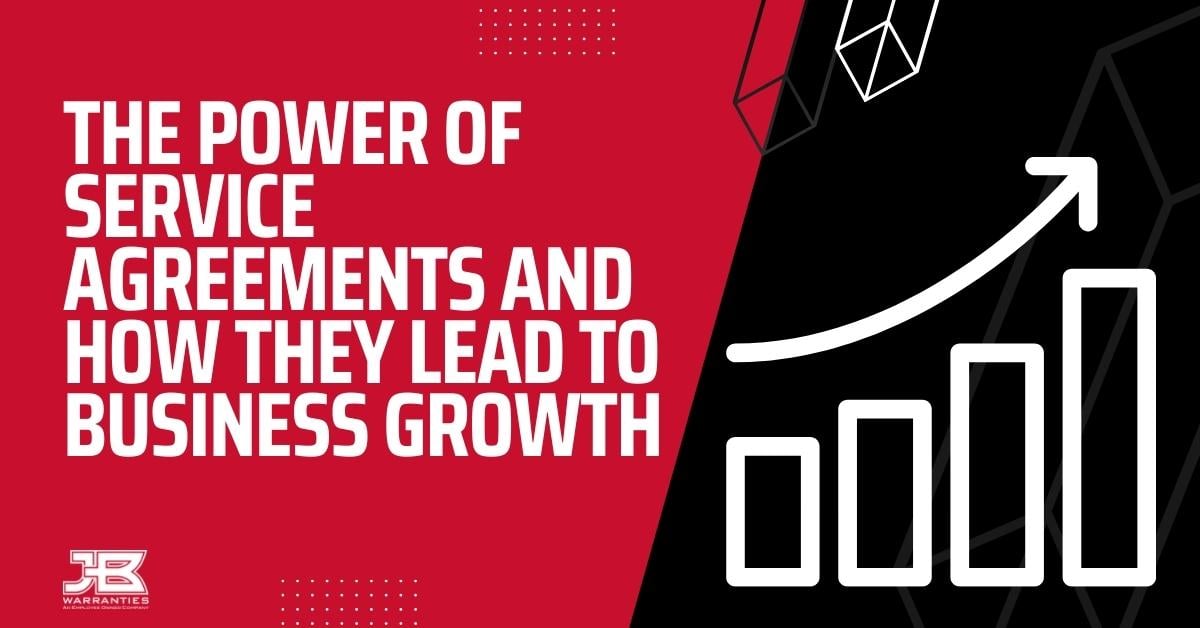 Beyond extended warranty agreements, HVAC and plumbing service agreements are two valuable methods to boost consumer loyalty and enable ongoing business growth. Following an initial plumbing or HVAC system installation, service agreements can secure continuous service to customers and provide such customers with peak system performance for years to come.
If you're in the market to offer service agreements in addition to warranty agreements, it's crucial to understand how they work and the best tricks for selling them. Keep reading to learn more about the power of service agreements and how your HVAC or plumbing company can benefit from them.
What Are Service Agreements?
A service agreement, or service contract, is a written understanding between a service-based business and a customer. The company agrees to perform and cover the labor costs associated with certain maintenance and inspection tasks until a specified date.For example, a service agreement for a new HVAC or plumbing system requires a company to return to perform maintenance and general upkeep later to ensure ongoing system performance.
In most cases, an HVAC or plumbing service agreement will be drafted and signed by both the company and the client to create a legal responsibility between the two parties. Therefore, a comprehensive service agreement should outline the anticipated service tasks, agreement terms and conditions, and contract length to provide complete transparency between the business and the customer.
Service Agreements vs. Warranty Agreements
The difference between service agreements and warranty agreements can be confusing for both clients and trade companies alike. As a bit of a knowledge refresher, a service agreement is meant to cover the expenses related to recommended scheduled maintenance and the inspections of a new HVAC or plumbing system, including labor costs.
On the other hand, a warranty agreement is used to protect customers from HVAC or plumbing system malfunctions and defects. While they will not cover the costs of regularly needed inspection and maintenance needs, warranty agreements will cover the costs of repair (labor, parts, etc.) in the event a system breaks down in the period of time specified on the warranty agreement.
How Service Agreements Benefit Companies (and Customers) Long Term
An HVAC or plumbing company and a customer can benefit when it comes to service agreements. Service agreements are an excellent upsell opportunity to boost revenue and drive customer engagement and retention through long-term client-company relationships. Operators in seasonal locations can also use service agreements to keep technicians busy during slower seasons and ensure company-installed systems perform all year properly.
On behalf of the customer, service agreements can provide long-term protection and general peace of mind. For example, costly system maintenance (and the breakdowns associated with a lack of it) can be a leading cause of homeowner frustration. Service agreements give customers the comfort of knowing all maintenance or inspection needs and costs are covered under their purchased agreement, driving higher satisfaction for the system installer.
Top Tips and Tricks for Selling Service Agreements
While you may have the correct terms and conditions outlined for your service agreements, these contracts can only be as profitable as the level of effort you and your team put into selling them. Check out these top three tips and tricks for selling service agreements to learn where to start.
1. Educate Technicians on Agreement Terms
Nine times out of ten, HVAC and plumbing companies must rely on their technicians to conduct service agreement upselling. However, without the proper knowledge, technicians might fail to impress and persuade customers to purchase a service agreement, causing your company to miss out on profits.
To best equip technicians during upsell opportunities, gather your team and hold an instruction on service agreements. Be sure to cover relevant components, such as:
Pricing terms
Customer benefits
Agreement limitations
Scheduling and agreement timeline
Included type and frequency of tune-up and inspection visits
These various service agreement details increase technicians' chances of successfully landing an upsell and securing that long-term customer relationship.
2. Offer a Variety of Service Agreements
When customers are approached about a service agreement but are only offered one set of pricing and service terms, they often become weary of moving forward — especially if the proposed plan doesn't fit their needs or budget. By providing service agreement options, customers are better enticed to agree to service agreement terms they believe best fits their preferences.
When laying out your service agreements, consider developing them in a tiered structure. Start by creating a less expensive offer that's shorter in term length and offers a limited amount of inspection and maintenance visits. From here, develop two higher-priced options that increase the contract's length and the frequency of service and inspection visits.
3. Maintain Customer Communications Before and After Service Agreements
When convincing customers to agree to a service agreement purchase, you want to give them confidence that they're making an intelligent investment. Therefore, technicians must effectively communicate with customers from the jump and answer any questions or concerns they may have regarding their new HVAC or plumbing system.
The answers to these concerns could be the step to a service agreement upsell. Once a service agreement is signed, continue to demonstrate the value of their investment by following up with customers about how their new system is performing. In addition, check in regularly with any upcoming service visit reminders covered under the agreement and address any further questions.
Don't Forget Your Extended Warranty Offerings
Alongside your service agreements, don't forget the power extended warranty offerings can have on your HVAC or plumbing operation. At JB Warranties, our premium protection plans offer affordable pricing, fast claim processes, and coverage on all leading industry brands to ensure you and your customers are covered from any unexpected system frustrations.
Be sure to also check out our JB Dealer Services Marketplace for a wide selection of HVAC or plumbing business tools you can use to help streamline operations and boost company revenue.

Brian Bohannan
Vice President of Sales at JB Warranties