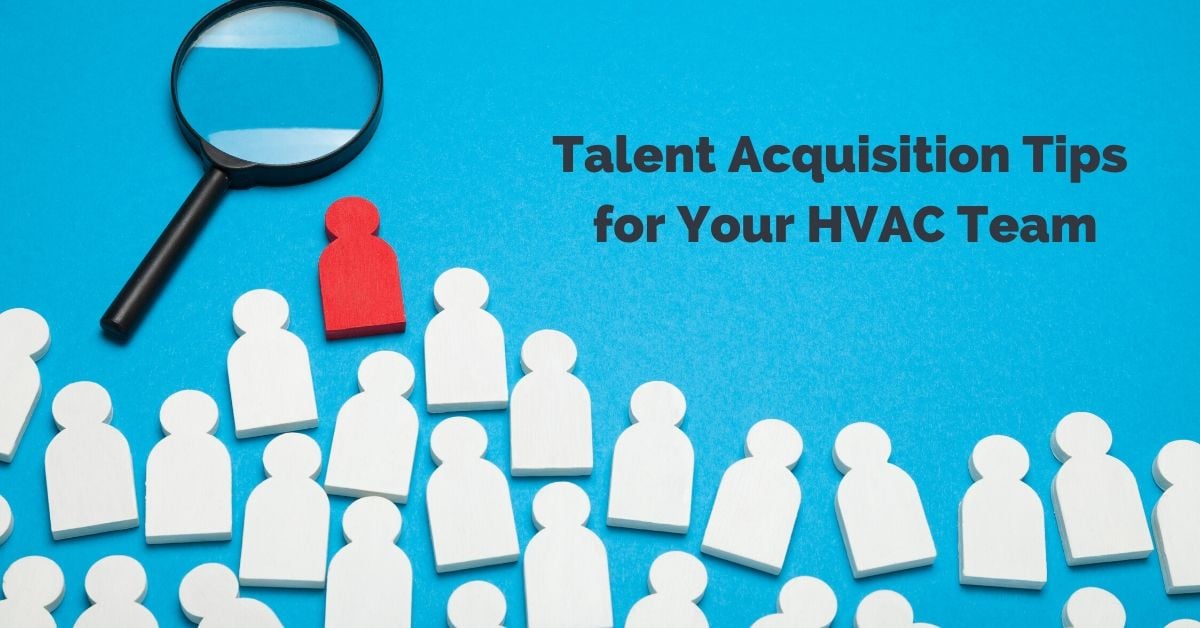 As a business owner, your HVAC technicians are far more than just your employees. They're an extension of your business and reflect your company's skill and professionalism. As the industry continues to become more competitive, your HVAC company is only as strong as your team of techs and contractors. If you're looking to get a leg up on the competition, now might be the time to expand your team with some fresh faces.
There are plenty of ways to acquire new HVAC talent, so long as you know where to look. Check out these five methods for growing your HVAC team faster than you can locate a blown fuse in a compression circuit.
1. Check Out HVAC Weekly Publications
If you haven't been reading weekly HVAC publications, now is the time to start. These web-based publications cover all of the nitty-gritty of the heating and cooling biz, from the latest in industry trends to product and tool reviews. Chances are you've stumbled upon one of these sites when searching for business advice or the newest efficient thermostat.
However, these publications offer a ton more value for those on the hunt for new HVAC talent. The majority feature location-specific job boards for business owners to connect with potential new techs. For example, consider HVAC and Refrigeration Insider. To the right of the site's main navigation, you'll find the Jobs tab, a collection of classified-style job listings which can be filtered by region.
Posting could not be easier, only calling for a position title, a 100-word-maximum job description, and contact information for the job applicant. Postings staying live on the site for up to 3 months at a time and select listings will be published in the print edition of the publication. Likewise, you could post a classified ad to Air Conditioning, Heating and Refrigeration NEWS, a weekly contractor's newsmagazine established in 1926.
2. Attend Networking Events
During the COVID-19 pandemic days, attending "real life," networking events aren't realistic. However, when things get closer to "normal," networking events will return.
Networking events like trade shows, conferences, and seminars occur annually throughout the country and are a hub of HVAC-related activity. They offer an opportunity to shine a spotlight on your business while still mingling with other professionals in the industry. Networking events are also an excellent method of scouting new talent.
Whether you strike up a conversation with a budding technician or exchange contact information with another contractor who has an overflow in staff, chances are, you can find the perfect match for your company. Upcoming networking events every HVAC professional should consider attending include:
3. Take Advantage of HVAC Forums
Forums, sometimes referred to as message boards, are digital discussion platforms where individuals from all over the U.S.—and the globe, for that matter—can hold conversations via posted messages. The Internet is ripe with HVAC-R, plumbing, and general contracting forums. Typically, the individuals doing the posting are fellow owners or managers, technicians, contractors, and other industry specialists.
When searching for fresh talent to grow your HVAC team, it's important not to neglect the endless pool of resources located in forums. Not only can you use the message board to post an actual job listing, but you can also communicate with potential candidates and share leads with other managers on the hiring hunt.
One of the top industry-based forums is HVAC Pro Forums, which has amassed over 5,500 members and 1.4 million messages since its conception. Another popular option is Contractor Talk's HVAC Forum, which features more than 2,500 unique threads. To post your thread, choose an eye-catching title and include a brief job description with contact details.
4. Hire a Staffing Agency or Inquire Within Your Trade Association
Sometimes it pays to have someone more knowledgeable in the hiring process do the hard work for you. This is where the magic of staffing agencies or your local trade association can shine.
As the name may suggest, the sole purpose of a staffing agency is to fill open positions with fit staff members. One of the best options for staffing skilled trades, such as HVAC or plumbing, is Tradesmen International. Whether you're looking to bring on a whole new team for your latest expansion project or simply searching for one or two new techs, Tradesmen has the custom staffing solution for you.
Alternatively, consider checking in with your local trade association. Trade associations are nonprofit entities that are location-specific or focus on a specific element of your industry. Popular trade associations that can assist in business advice or connect you with HVAC contractors include:
5. Consider Apprenticeships
The best technicians offer far more than a knowledge of the industry—they have a desire to learn and a drive to succeed. One of the best ways to find these types of techs is to grow them yourself. Apprenticeships or training programs allow you to bring new talent under your wing and show them the ropes. This type of training also ensures that while your tech understands industry best practices, they also have a grasp on how you prefer to run your business.
An apprenticeship cultivates fresh talent into hardworking employees and can provide long-lasting career opportunities. So, consider taking a step back from head-hunting seasoned vets and take a look at those looking to gain a new skill set instead.
Growing Your HVAC Team Today
Every successful HVAC-R or plumbing business had its humble beginnings with a talented tradesman and a small team. When it comes time for that team to double (or triple) resources such as networking events, industry publications, and trade associations can help your small business grow.
Coming soon for JB Warranties'
customers: we're working on some valuable options to connect you with new talent. Stay tuned for updates!

Brian Bohannan
Vice President of Sales at JB Warranties