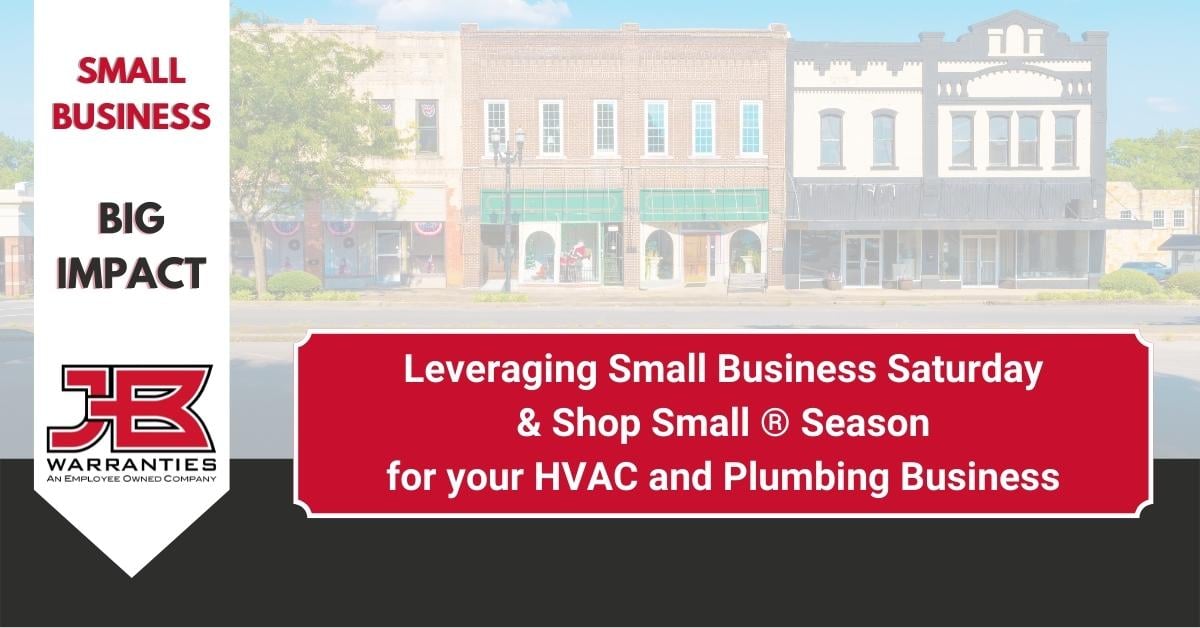 Small Business Saturday
By now, most people have heard of Small Business Saturday - the Saturday following Thanksgiving (and Black Friday). It's a day when consumers focus on supporting small businesses in their communities and across the country. This designated shopping day was officially kicked off in 2010 by American Express and has been co-sponsored by the US Small Business Association since 2011. All 50 states observe this day, and while there is one specific Small Business Saturday, the Shop Small ® theme continues throughout the holiday season.
While most people and businesses may think of the COVID pandemic as a thing of the past, not all companies have climbed out of the tough spot the pandemic served them. The American Express 2021 Small Business Saturday Consumer Insights Survey reported that 78% of independent retailers said these holiday sales were critical to their ability to stay in business in 2022. This year's 2022 Small Business Saturday and holiday shopping season can further help those businesses turn the tide and recover losses from the past few years. Not only does Small Business Saturday help small businesses consumers frequent, but it also contributes to the economies of local communities through job retention and growth.
With inflation impacting supply chains and thus the ability to compete with large companies and expansive chains and worries of a looming recession, small businesses need consumer support now more than ever. The Small Business Economic Impact Study from American Express found that for every dollar spent at US small businesses, $0.68 remains in the local community, which feeds the local economy's stability and growth. Beyond the benefit to small businesses, consumers should be mindful of their experiences at small vs. large businesses. Often, small businesses can provide comparatively better service through improved responsiveness, customization, and solid customer service.
How HVAC and Plumbing Businesses Can Benefit
The COVID pandemic has propelled innovation forward for the HVAC and plumbing industries. Small Business Saturday is an excellent opportunity for independent HVAC and plumbing businesses to promote their products and services throughout their local community and to their online consumer base. During the Shop Small ® season, businesses in the trades can run education and awareness campaigns about winter season challenges, promotions on new & innovative products and services, and specials on maintenance & support services. Small Business Saturday is an excellent opportunity for independent businesses to promote their products and services throughout their local community and to their online consumer base.
Put your best foot forward for Small Business Saturday and the Shop Small ® season by taking the following steps:
Review your website. Is the content on your website fresh or stale? Do you have the most current listing of products and services? Is your contact information up-to-date?
Promote your business through all channels to reach your target consumer. Comfy Living reported that by 2024,

companies will sell over 151 million HVAC units

. That's a lot of future maintenance, preventive services, and upgrade options. Make your voice heard through social media, print, or personal outreach.
Educate consumers on why they need to engage with you. Grand View Research on the US HVAC industry shows that over

$10 billion is spent by Americans each year on HVAC repair & maintenance services

and Kitchen Infinity cites that for the past year,

over 12 million Americans required plumbing services more than 3 times

. And this 2022 tax year continues credits for homeowners to improve their tax bill by installing green equipment in their homes.

Going ductless for more efficient

home heating & cooling, installing smart AC controllers that use machine learning to adjust temperatures automatically, and investing in equipment to improve air quality are top investments that consumers need advice and guidance on when making a purchase decision. Look for opportunities to offer your expertise to your consumers.
Attract technician talent for your future expansion needs. With increased business comes a need for more skilled technicians. Small companies committed to their local community will attract talent that shares your business's values and fit your culture.
As an HVAC or plumbing small business, you have a great opportunity with Small Business Saturday to showcase your brand and your worth to the community. So, get out there & make this Small Business Saturday your BIG DEAL!

Brian Bohannan
Director of Operations at JB Warranties