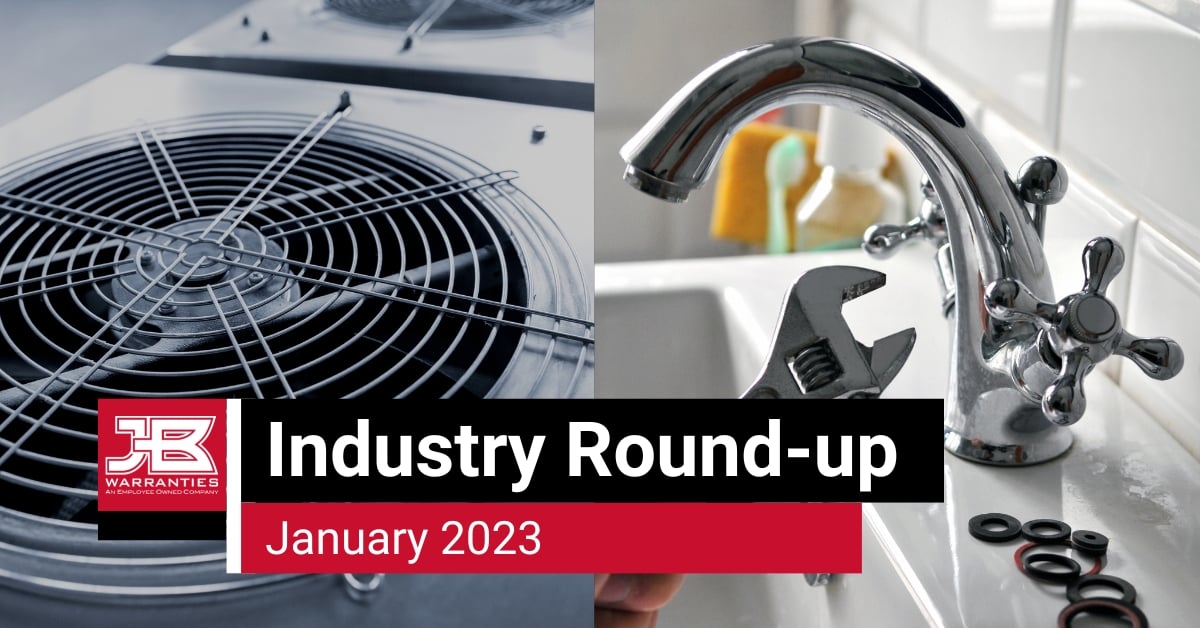 Happy New Year, HVAC and plumbing professionals! We hope you had a wonderful holiday season and an even better start to 2023. Last year, we introduced monthly round-ups to recap the top HVAC and plumbing industry topics and trends. We will continue providing all the need-to-know information that could impact your operations in 2023.
In our December Round-Up, we covered various industry topics, including the concern of persistently low refrigerant recovery rates and the threat to future supply, A.O. Smith's recently-published 2022 ESG report, and the Biden Administration's launch of a new air quality website in partnership with NEMI. With 2023 well underway, let's dive in and see what January brought to the HVAC and plumbing trades.
On January 11, the Biden Administration announced the 90-day extension of the COVID-19 Public Health Emergency declaration. With this extension comes additional opportunities for the HVAC market, as it enables states to access the remaining emergency funds to upgrade HVAC systems and install IAQ-enhancing technology to prevent the further spread of COVID-19. The extension provides an additional 120 days to apply for up to $1M in aid per qualified location.
States will utilize ongoing funding to target areas vulnerable to widespread infection, such as hospitals and educational facilities. In addition, to limit the spread of COVID-19 and improve indoor air quality, funding can be used toward upgrades of existing HVAC systems, including ventilation enhancements and IAQ-centered add-ons, including MERV-13 (or higher) filters and portable air filtration units.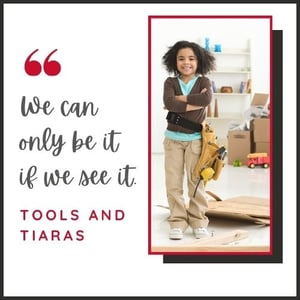 With a mere 1.7% of the HVAC industry workforce consisting of women, HVAC manufacturers taking note of the importance of women in the trades have begun to promote programs that encourage young women also to take an interest. This month, leading HVAC manufacturers Ridgid and Viega collaborated with the Tools and Tiaras program to provide equipment donations and further drive program success.
Tools and Tiaras is an organization founded by Judaline Cassidy that works to advance the interest of young girls and women in pursuing non-traditional, male-dominated careers like HVAC and plumbing. Cassidy developed a copper pipe plumbing workshop as part of her program, where Ridgid and Viega supplied a variety of resources, including copper pipe press tools and copper fittings, to help alleviate the costly program expenses.
Interplay Learning, the industry-leading provider of VR and online training for the essential trade industries, and XOi, a provider of technician-first smart technology, announced a partnership to combine the two platforms this month. Fusing Interplay Learning's platform with XOi's suite of AI-powered data collection and analysis will work to speed up the time required to adequately train technicians, as well as provide controlled performance and customer service once in the field.
Interplay Learning's immersive learning experiences allow students to smoothly transition into real-world work orders using XOi's data-cataloging and analytics functions. In addition, XOi's tools, including job documentation and standardized workflows, will allow HVAC teams to assess current team performance to help overall increase company efficiency, accuracy, and accountability over the long term.
This month, the Environmental Protection Agency (EPA) held a stakeholder meeting to help kick off the rulemaking process regarding the upcoming HFC refrigerant reclamation and reduction requirements. These requirements come as part of a long-term effort to reduce the production and use of Hydrofluorocarbons (HFC), a harmful greenhouse gas, to 15% of baseline levels by 2036.
The ongoing rulemaking process, guided by the AIM Act, will allow the EPA to address HFCs in three ways: phasing down HFC production and consumption, transitioning to next-generation technology, and promoting regulations for maximizing reclamation. The EPA plans to publish its proposed rule of HFC refrigerant reclamation by the summer of 2023 and will continue to hold stakeholder meetings to address regulatory changes as needed.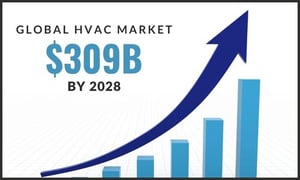 A research report published this month by Arizton projects the global HVAC market to grow to $309 billion by 2028 at a compound annual growth rate (CAGR) of 5%. Experts believe this strong growth stems from various factors, including replacing old systems with new energy-efficient products, increasing IOT production innovations, and global climate change surging the demand for HVAC systems.
In a recent study, experts also identified key prominent HVAC vendors who contribute not only to the expansive market size and play a significant role in advancing the industry and supplying new energy-efficient, smart, and IAQ-enhancing technology to consumers. Those vendors include but are not limited to Systemair, Johnson Controls, Bosch, Daikin, and Samsung.
Stay Tuned for JB Warranties' February Round-Up
Even with the year just getting started, it's clear that our industry wastes no time supplying new HVAC and plumbing topics, trends, and events to discuss. With February quickly approaching, we'll keep an eye out for what's next and share it with you bright and early next month. While you're here, check out the JB Dealer Services Marketplace for industry-leading business management solutions to help you establish, assess, and meet your 2023 company goals.

Brian Bohannan
Vice President of Sales at JB Warranties