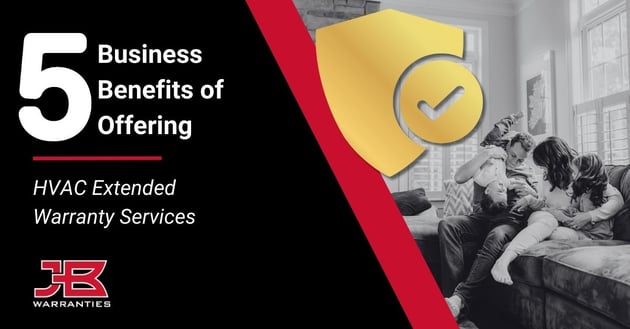 If you're an HVAC contractor who doesn't offer HVAC extended warranties, what's holding you back? Sure, original equipment manufacturer (OEM) warranties are lengthy, but those warranties cover parts only — not parts and labor. Chances are, your existing customers will appreciate the peace of mind that an extended warranty brings, and you will love the long-term relationships that extended service agreements offer.
In this post, we'll take a look at what exactly an HVAC extended warranty is, the five significant benefits contractors gain by offering extended warranties to HVAC customers, as well as the top three tips for successfully selling extended warranty services to customers.
What is an HVAC Extended Warranty?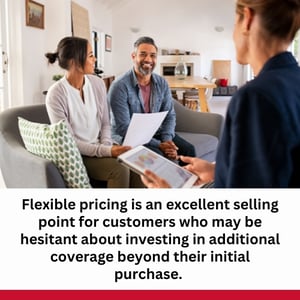 An HVAC extended warranty is an additional type of protection that is purchased on top of an original equipment manufacturer (OEM) warranty initially provided with the purchase of a new HVAC system. The issue with OEM warranties is twofold: time-wise, the coverage only lasts for so many years following the unit's purchase, and cost-wise, it will only cover parts and not labor.
In the event that a customer requires HVAC service or repairs, the OEM warranty coverage on parts is a great thing to have. However, if the OEM warranty does not cover labor costs, the customer will unfortunately still be responsible for footing the bill for a technician to come out and complete the repairs. This is where the benefits of an HVAC extended warranty come in.
Following the purchase of a new HVAC unit, extended warranty protection covers both parts AND labor costs if an unexpected repair is required. A quality extended warranty service is available in a variety of plans and price points to give customers complete control over their coverage selection. Flexible pricing is an excellent selling point for customers who may be hesitant about investing in additional coverage beyond their initial purchase.
5 Reasons to Sell HVAC Extended Warranties to Customers
While the main purpose of an HVAC extended warranty is to provide protection to customers in the event of unexpected repair needs, these services can also significantly benefit the businesses that offer them. Here are the top five reasons why HVAC companies should consider selling HVAC extended warranty services to customers.
1. Improve Customer Satisfaction
How often have you heard a customer say, "I love it when the air conditioning goes out in August?" We're guessing probably never. Unfortunately, issues happen, even when you've installed the best HVAC equipment. In fact, a recent home repair consumer study showed that air conditioning repairs were the second highest reported type of home repair in 2019 right after plumbing.
When A/C issues arise at the hottest point of the year, customers become desperate to get their air conditioners fixed. Desperation often leads people to make financial decisions that put their family's budget at risk. Luckily, an extended warranty service can eliminate that risk for customers and position your company as the hero by ensuring all their financial and repair worries are covered.
When heating and cooling professionals position the benefits of purchasing an extended warranty correctly, they can give their customers peace of mind and protection. Nobody wants to break the bank to pay thousands of dollars for replacement parts and labor costs. Show your customers that you have their best interests in mind with the parts and labor warranties you offer.
Your customers can also gain from the purchase of an extended warranty if they ever decide to sell their homes. For example, JB Warranties offers plans that transfer, free of charge, between homeowners. That's an added perk homeowners will appreciate when they are working every angle to pique buyers' interests, particularly in such a competitive real estate environment.
2. Increase Customer Retention
Did you know that 65% of the average company's revenue comes from existing customers? There are a lot of different ways to increase long-term customer retention, from loyalty programs to the delivery of the best service in the area. But did you know there's a way to lock it in? By successfully securing customers with extended warranty programs, you can almost guarantee future revenue for your HVAC business.
A customer's extended HVAC warranty that names your business as the servicer means you are guaranteed to service the system in the event that their HVAC fails and requires repair. And remember the scenario mentioned earlier? Extended warranties from JB Warranties transfer with the sale of a home, meaning that even if a new homeowner now owns the covered HVAC unit, you will still be the contractor that is tied to that unit and responsible for conducting repairs.
And maybe you're worried that the cost of an extended warranty will be too much sticker shock and cause you to lose deals. It really comes down to how you position it with your customers when making HVAC sales.
Instead of offering it as an added cost after the fact — "here's the quote and you can also purchase an extended warranty" — make it part of the initial offer. "Here's your quote, which includes a 10-year labor, parts, and compressor warranty. It also covers the refrigerant."
Hear the difference? It's all in the presentation. One sounds like, "We want you to make an additional transaction." The other sounds like, "We're thinking about our long-term relationship and how we can give you peace of mind."
3. Generate Additional Revenue for Your Business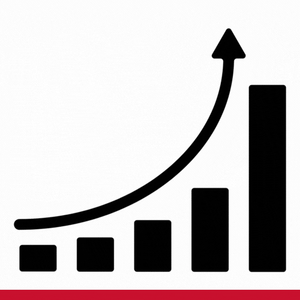 Would you like some additional revenue without having to add inventory or headcount? If you said "yes," then keep reading.
Up front, you can increase your bottom-line profits with the markup on an extended warranty during the initial sale of a new HVAC system. Downstream, your warranty locks you in as the guaranteed service provider for your customer's equipment, where you can assure your company's labor costs will be reimbursed in the event of unexpected repairs.
For your company to see the best results, ensure you've spent time training your team on how to sell extended warranty programs. If your reps don't understand all of the benefits, they won't be able to accurately and confidently explain the extended service warranty to your customers. You might even want to offer spiffs on the agreements your team members sell.
4. Increase Your Return on Marketing Investments
Let's face it: Targeting and marketing to your ideal customers can cost a lot. On average, most HVAC companies will spend anywhere between 7-10% of their overall revenue on their marketing efforts. And after all that spending to win a new customer, you want to make sure your business is the one the homeowner calls whenever there's an HVAC-related need now and later on down the line.
There's no guarantee that a single install or complimentary year of coverage is going to keep that buyer coming back to you in the future. But what if there were some sort of guarantee? That's where offering an extended warranty comes to the rescue.
An HVAC extended warranty can help you improve customer lifetime value. A 10-year warranty to your customers (residential or commercial) locks you in as their contractor in the event that HVAC repair needs are required during this span of time. Even with just a single installation, the successful sale of an HVAC extended warranty significantly extends the customer's lifetime value.
However, the customer lifetime value can go beyond that initial 10-year warranty period in many cases. With the average lifespan of residential HVAC equipment standing around 10-12 years, you can expect customers will eventually require HVAC services again once their system needs to be replaced and coverage has ended. Since your company was the servicer on the previous warranty, there is a high likelihood that they will call you for replacement business, repeating this cycle yet again.
5. Reduce Your Liability
If you offer a year or more of coverage on new installations, you may find it difficult to gauge how much this will actually cost your business. Do you love the red ink, unreimbursed warranty work, and no-charge courtesy visits associated with offering this type of coverage? No — nobody does!
An extended warranty program that provides fair reimbursement for your return trips to address any equipment failures helps you make better projections of your service liability. Plus, creditors or potential buyers may see any self-insured warranties and coverage as a drag on your company's bottom line.
Remove some of those "unknowns" that come with self-insuring or offering a year of coverage. An appropriately funded extended warranty program that's backed by an underwriter turns a liability into an asset. All those customers who could have taken away profits via your complimentary coverage suddenly stop being a potential "drain" and instead become long-term customers who can become a source of referrals and positive business growth.
Tips on Selling HVAC Extended Warranties
With a thorough understanding of the many benefits your HVAC can gain simply by selling HVAC extended warranties, you might be wondering how you and your team can successfully sell them. Below are the top three tips on selling HVAC extended warranties you and your reps should know.
1. Fully Comprehend the Terms of Your Warranties
To successfully sell a customer an HVAC extended warranty agreement, you must first fully comprehend all the details, terms, and conditions associated with the warranty. An inability to educate customers on such details can result in them quickly passing on the upsell offer or even becoming dissatisfied with your services if a lack of information or incorrect information is given.
Covered brands, warranty time-frames, claims filing processes, and contact information are some of the many terms and conditions contractors should be aware of before pitching a warranty sale to customers. Be sure to also take the time to educate your team members on these various details to ensure consistent sales efforts across the board and that all company information is congruent.
2. Remain Consistent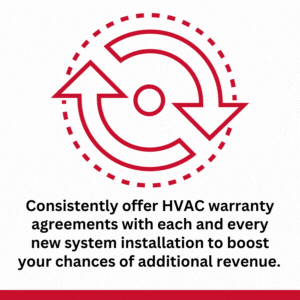 It's understandable if you're concerned that certain customers will be skeptical or are not as likely to buy a warranty following the purchase of a new HVAC unit. However, that does not mean you can avoid ever making the offer. When looking to ramp up extended HVAC warranty sales, you definitely cannot pick and choose when you'd prefer to offer them to customers.
Instead, you must get over this worry and consistently offer HVAC warranty agreements with each and every new system installation to boost your chances of additional revenue. At the end of the day, the worst thing that could happen is that the customer declines.
Also, for customers who are hesitant about extended warranty services, remember that many warranty providers allow for the purchase of a plan on new HVAC equipment up to 24 months after the initial start-up date.
3. Inform Customers on the Ease of Warranty Use
While the initial advertisement of complete coverage may be nice, customers may remain wary of moving forward with the purchase out of concern of difficult warranty use. By using a quality warranty provider like JB Warranties, all customers need to do in the event of an HVAC issue is just give you a call, and you'll handle the rest. JB Warranties provides contractors with an easy-to-use online claims management platform, making all claim filing and labor reimbursements fast and easy.
Ready to Offer an Extended Warranty Program?
Above, we've covered five big benefits of offering HVAC extended warranty programs for contractors:
Improving customer satisfaction,
Increasing customer retention,
Generating additional revenue,
Increasing marketing ROI,
And reducing your liability.
However, to effectively reap these benefits, contractors and their team members must educate themselves on the terms of their warranty offerings, remain consistent with sales efforts, and inform customers about the ease of warranty use. Here at JB Warranties, it's our goal to provide contractors with the warranty services they need to increase their revenue, all while supporting strong customer satisfaction.
Contact us today to learn more about our various Premium Protection Plans and why they are the perfect fit for your HVAC company!

Jeff Bohannan
President & CEO of JB Warranties