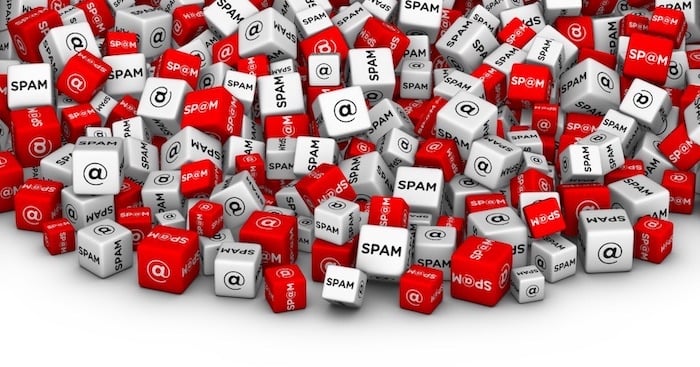 How frustrating is it to spend hours of your time developing email marketing materials, just to learn that dreaded spam filters sent your message straight to a junk folder and not your customer's inbox? Rest assured, you're not alone.
As a matter of fact, in 2019, the average inbox placement rate was roughly 83 percent — meaning one out of every six emails failed to reach a user's inbox and landed in the spam folder instead. With email providers such as Gmail, Outlook, and Yahoo updating how they decipher legitimate mail versus spam mail on a routine basis, there are many reasons why your email marketing can be ending up in the wrong folder.
To better understand why emails are sent to the spam folder and how you can prevent your HVAC or plumbing email marketing from reaching a similar fate, just keep reading.
What Are Spam and Spam Filters?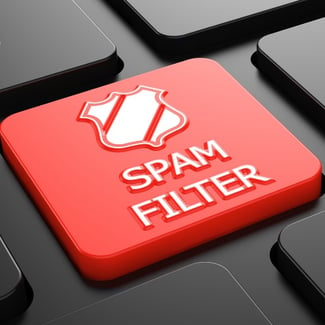 "Spam" is a common term used for unsolicited or undesired emails. From standard advertisements to troublesome phishing scams, these messages are typically sent to a mass group of people at once and offer no actual value to a reader. Email providers utilize "spam filters" to analyze all incoming mail and sort messages into a user's inbox or spam folder. Some providers, such as Gmail, will also go a step further and sort email marketing messages into folders like "promotions" or "social."
For spam filters to classify a marketing email as spam, filters analyze the actual content of the message and the level of user engagement with the email. Some of the factors email providers use in their spam filters to assess incoming emails include:
Open Rate — If users regularly open your email marketing, this signals to providers that your marketing material is legitimate and doesn't appear as spam. In contrast, a minimal open rate suggests your materials may be unsolicited advertisements.
Replies — If users frequently reply to your email marketing, a decent response rate will signal to email providers that users are curious about your marketing materials and want them in their inboxes.
Folder Movement — If users enjoy your message's content and move it into a "save for later" or "starred" folder, that signals to providers that readers care for the content in your email marketing.
Removal from Junk Folder — It's not uncommon for well-constructed (and well-intentioned) email marketing to end up in the junk folder. If users frequently remove your emails from the spam folder and place them in their normal inbox, it signals to email providers that your messages aren't truly spam.
Placement into Junk Folder — On the flip side, if your marketing emails are quickly sent to junk mail once read or before even being opened, that will signal to email providers that your message is spam.
Now that you know why your email marketing is winding up in the spam folder let's discuss how to avoid it.
How to Avoid the Spam Folder
While there is no foolproof method to ensure that your HVAC or plumbing email marketing materials won't end up in a user's junk folder, there are a few tips you should follow to boost your chances of having your content land in the desired inbox.
1. Build an Organic Email List
Marketers will often spend money on pre-populated email lists that may not even match their audience. For the best chance of avoiding spam folders, you must contact those who have already agreed to receive information from you. Sending unsolicited messages can land you straight in the spam folder. So, while it will require a bit more work, organically building an email list provides higher chances of reaching your desired audience.
Consider the use of your HVAC or plumbing company's social media as an email list building tool. By offering online viewers an incentive in exchange for their email contact information, such as a percentage off their first service call, you will gain email contacts who are already interested in your services. Likewise, always be sure to request an email address when recording customer contact information and ask for permission to send marketing emails to bulk out your email list.
2. Segment Your Email List for Proper Targeting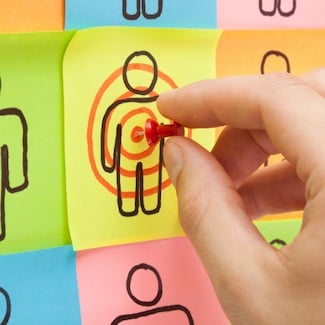 When it comes to avoiding the spam folder, segmenting your audience is just as important as developing an email list. Without segmentation, marketing emails meant for one consumer base—such as commercial contractors—could clash with messages intended for another customer base—like residential homeowners—sending mixed signals to either party. From here, your message can go straight to spam.
After constructing your organic email list, be sure to divide these contacts into different buckets, like residential homeowners, commercial business owners, and contractors. Doing so will help you develop more personalized marketing materials that better fit each specific customer type. This way, you can avoid sending a mass message involving a topic some customers may not be interested in.
3. Always Include a Reply-To Address in Your Email Marketing
Since response rate is one of the critical factors spam filters use to assess emails, always be sure to provide a potential customer with a method to respond to your email. Otherwise, a customer can receive a marketing email from noreply@yourHVACbusiness.com, assume your message is solely for advertising, and quickly send it to junk.
By presenting a more inviting email address, such as yourname@yourHVACbusiness.com, you open the door for higher response rates. Use of a person's name signals to spam filters that your message is inbox-worthy. Furthermore, this is an excellent way to increase customer relationships and promptly provide answers to incoming inquiries.
4. Modify Your Email Marketing Tool to Send Emails from Your HVAC or Plumbing Business Website Domain
Many business owners will use email software, such as Drip or MailChimp, when working on their marketing campaigns. While these are excellent tools to help organize campaigns, your emails will be sent under a generic email domain without the proper modification. In other words, your message won't even appear to be from your company's domain.
If you already have a business website in use, be sure to follow your email marketing platform's steps to verify your email domain and take any recommended steps to authenticate your email domain. Doing so will provide both email providers and potential customers positive signals that you are a legitimate business—helping reduce overall chances of ending up in the spam folder.
Don't Let the Threat of Spam Folders Scare You
While certain email marketing dos and dont's can quickly land you in hot water with email providers, there are standard basic practices to help reduce your spam chances. From organically constructing an email list of your ideal customers to editing your settings to better display your company presence in user inboxes, following the above tips can better assure your email marketing efforts' correct placement for years to come.

Sasi Madduri
VP of Technology