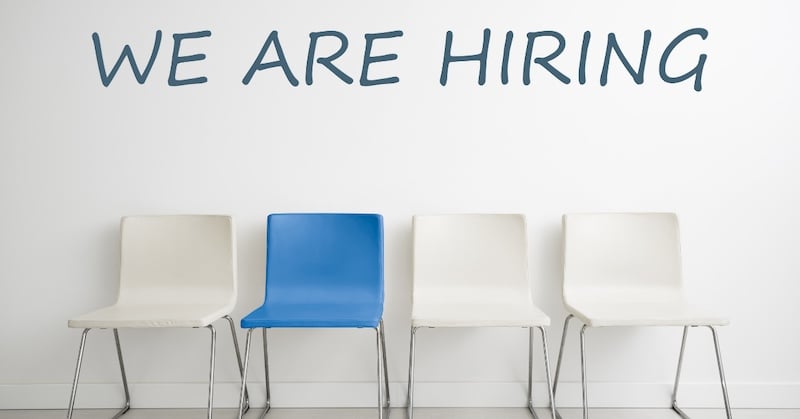 As the world continues to navigate the ongoing impacts of the COVID-19 pandemic, countless job sectors now face intense labor shortages. However, the HVAC and plumbing industry had already experienced labor shortages before the pandemic began. COVID-19 just made it more challenging for companies looking to hire in this industry.
According to Home Advisor's recent Skilled Trades in America report, 71% of skilled tradespeople believe there's an ongoing labor shortage issue. Furthermore, only 4% think the problem has improved in the past five years. Electrical, plumbing, and HVAC professionals have experienced the most significant labor shortage concerns of the numerous trade groups assessed in this study.
It's now more challenging than ever for HVAC and plumbing business owners to expand their business. To better navigate workforce expansion during an ongoing labor shortage, business owners must assess their current hiring methods and implement changes to improve efficiency. Check out these five tips to better manage expansion during this troublesome labor shortage.
1. Diversify Your Recruitment Methods
The first thing an HVAC or plumbing business owner must consider is the strength of their current recruitment methods. If a company operator is relying on online job listings alone to discover top talent, chances are, they're struggling to gather enough quality applicants to add to the team. Therefore, to ensure an increased number of potential applicants, you need to diversify your hiring process to include numerous recruitment avenues.
When dealing with online job boards, expand your reach by creating a universal job listing posted on multiple sites. For example, ZipRecruiter, Indeed, and LinkedIn are excellent job listing sites that offer more potential when searching for talent. Likewise, be sure to maintain good networking techniques, such as attending local trade networking events. It's these practices that establish great recruitment potential just through word-of-mouth recommendations.
An additional area to consider when diversifying your recruitment methods is establishing trade school partnerships. Business operators must remember that a lot of the current top talent belongs to the Baby Boomers era of professionals who are currently making their way towards retirement. With trade school partnerships, you can gain immediate connections with young upcoming professionals who are eager to work and learn more about the industry.
2. Expand Technician Talent Targets
Over the last several decades, the HVAC and plumbing industry has been a predominantly male-dominated sector. Today, education opportunities are expanding, and the demographics of those who wish to enter this industry are evolving. In times of labor shortages, it's crucial that business owners don't remain stuck in the same mindset of those 40 years ago and instead expand their technician talent targets.
With an increased number of female and younger talent frequently emerging, operators should consider all options when assessing applicants. Many have graduated from top-level trade education programs or have already gained significant experience from well-seasoned professionals. By demonstrating that your company is open to a diverse talent target, you set a great example of the positive workplace you can provide to incoming professionals.
3. Update Your Offered Benefits to Match Current Demand
Amid such an intense labor shortage, heavy competition in the hiring space results from competitive pay offerings and benefits. Therefore, when constructing your job listings, be sure to complete some competitor research to see what your local industry partners are offering in terms of pay, vacation time, health benefits, and commission for new employees.
Facing this challenging talent market, companies must list pay opportunities above local and national averages to attract top talent. Job postings that don't list pay and benefits packages will likely be overlooked by potential high-quality talent. Instead, they may quickly return to the hunt for the next best option and leave your team one member short.
4. Offer Expanded Job Training Opportunities
As we're sure you already know, the HVAC and plumbing sector is all about keeping up with current industry knowledge. With new technology and practices introduced to the field annually, incoming professionals want to know they'll be taken care of in terms of ongoing education and training opportunities. So, business owners currently expanding their team should look into increasing their job training opportunities, too.
As company operators continue to learn, so should their employees. From mentorships to certification assistance, technicians are far more attracted to the opportunity to make money while continuing their education at the same time. Continued education also benefits the business, as technicians of all professional levels remain well-versed with current industry technology, topics, and trends.
5. Assess Current Internal Operations
Part of the struggle of expanding your HVAC or plumbing team is not only discovering the talent but ensuring they stick around for the long haul. Once you've finally onboarded a new employee, you must maintain efficient operations and an enjoyable workspace to encourage a long tenure with your business.
To help maintain positive company standards, routinely assess internal operations before and after bringing in new employees. Gather the team and request they offer insight on current operational flaws and ongoing issues that can negatively impact the work environment. Then, take this knowledge and implement changes that create an elite work environment for all employees.
Confidently Conquer Industry Labor Shortages
With pre-existing labor shortages only fueled by the COVID-19 pandemic, it's never been more important to assess your current workforce expansion techniques and improve where necessary. From job board diversification to an internal operations assessment, multiple avenues can help you confidently conquer workforce expansion during today's labor shortage.

Brian Bohannan
Vice President of Sales at JB Warranties