Nick joined the team at JB Warranties in late 2014 as a Territory Manager, focused on growing the California market. While working out of our Texas offices in 2015, Nick was identified as the perfect person to lead our budding National Accounts team and develop our strategic partnerships with equipment manufacturers.
Nick was promoted to National Accounts Manager and has worked with many of the top manufacturers in the industry, collaborating to launch first-in-industry manufacture VRF labor warranty program(s) and cultivating relationships leading to JB Warranties expansion into a true international company.

Nick has been steadfast in his efforts to help bring the value of Ductless and VRF HVAC equipment to the United States, benefiting contractors and consumers, as well as the environment.
Thank you Nick for your hard work and dedication to the company.
---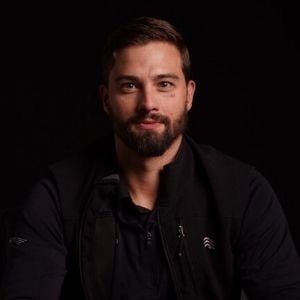 Getting to know Nick
What is your position at JB Warranties?
National Accounts Manager
How long have you worked at JB Warranties?
7 Years
Describe yourself in 3 words.
The Literal Best 😜
Name one thing on your bucket list.
African Safari & Sky Diving
Here are a few fun facts about Nick.
I once jumped off the tallest building in New Zealand.
What do you believe sets JB Warranties apart?
The culture at JB Warranties sets us far apart from other companies. We have a culture that encourages and empowers us to do the right thing in general and the best thing for our customers. Striving to be better is a lot easier when the entire group does it together.