Mike Gianpetro joined the JBW team during the sales team expansion of 2018. A native of Chicagoland, Mike made his way east to the Carolina's in the early 2000's and has been there ever since. Mike currently serves as the Territory Manager for both North and South Carolina. Over the last four years, he has grown the customer base exponentially, leading all Territory Managers in growth this year across the country.
Mike is on pace to set a Southeast Region growth record for a Territory Manager, and that is not by mistake. Many of his customers consider him a close friend and consultant beyond labor warranties. His work ethic and attitude, combined with his high level of integrity, make it easy to do business with him.
Mike is a genuine, salt-of-the-earth, thoughtful man who puts the team first and sets a great example for the junior Territory Managers regarding work-life balance. A proud father and grandfather, Mike is a true family man. In his free time, Mike volunteers to lead jailhouse ministry at the local prison, working with inmates and discussing life choices and God.
We are honored to call "Mike G" part of the JB Warranties Family and cannot wait to see what he accomplishes next!
---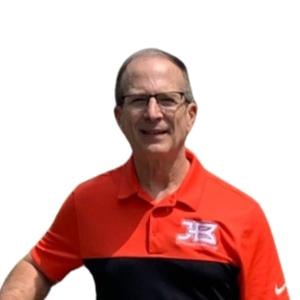 Getting to know Mike
What is your position at JB Warranties?
Territory Manager Carolinas
How long have you worked at JB Warranties?
4 1/2 years
Describe yourself in 3 words.
Loyal. Energetic. Driven.
Name one thing on your bucket list.
Travel to Israel
Here are a few fun facts about Mike.
Proud dad and grandpa. Chicago sports fan, dog lover, history buff. Enjoy working out.
What do you believe sets JB Warranties apart?
JB has so much to offer. But in a word culture!! By far the best company culture I have ever worked in. There is a real family feeling here!