Natalie Richburg has been with JBW in the Customer Service/ Inside Sales department since February 2019. In a year and a half, Natalie has demonstrated again and again that she is a true real team player.
Natalie always goes above and beyond her daily job duties and responsibilities. Natalie is dedicated and strives to provide our contractors and partners with exceptional customer service. Natalie has helped over 5K customers over the phone and has closed over 2763 support tickets. Natalie continues to be at the top of the leader board with soaring numbers of outbound calls, total calls and handling the most support tickets.

Not only has Natalie EXCELLED with her phone calls and support tickets but she has also taken the initiative to take on additional tasks outside the CSR department. Without any hesitation and without being asked, Natalie took on the responsibility of helping our Marketing department with printing material production, quickly becoming the resident expert for producing the customer marketing materials used by thousands of our contractors. Natalie is the definition of a true multi-tasker and does it all with a winning attitude!

Thank you, Natalie, for your hard work and dedication. It's been a pleasure and honor working with you every day. You are a valued asset to the JBW family and valued member to the Customer Service/ Inside Sales Department.
Great job Natalie, keep up the hard work!
---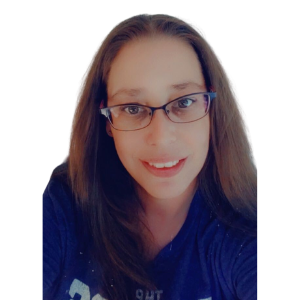 Getting to know Natalie
What is your position at JB Warranties?
Customer Service Representative.
How long have you worked at JB Warranties?
1 Year & 7 months
Describe yourself in 3 words.
Outgoing, Great mom, Hard Worker
Name one thing on your bucket list.
Go to Colorado
Here are a few fun facts about Natalie.
I love art and crafts

I get very loud at baseball games

I love to wrestle with my boys

I am a boy mom all the way
What do you believe sets JB Warranties apart?
JB Warranties cares about their employees and their needs all the time.
We care about our contractors and are always here to help them in, anyway we can.