Houstin Engstrom joined the team in January of 2018 during the first wave of expansion. Houstin's original territory was the city of Phoenix, a portal that he was able to grow and make significant progress in. Riding the momentum of a great year in 2018, Brett expanded Houstin's responsibilities to the full state of Arizona for 2019.
Over the last 10 months, Houstin has taken Arizona to #2 behind Florida in the lowest percentage of registered- non-purchasing. 66.81% of registered dealers in Arizona are purchasing, a significant increase since 2018 which was below 50%. The state of Arizona has substantially grew from 2017 to 2018 and continued to grow in 2019.
Houstin also leads all TMs with over 4,000 calls/touches/emails/notes in the system, including 1,700 notes added on new business leads. This constant activity has resulted in an average of just over 70% growth in the first three quarters of 2019 over the same period of time in 2018. As a result of hard work and a relentless work ethic Houstin surpassed his annual sales goal for 2019. Congratulations are in order for Houstin, quite an impressive year for the Arizona portal and for the West Region in general.

Well done Houstin and congratulations. Keep pushing and working hard.
---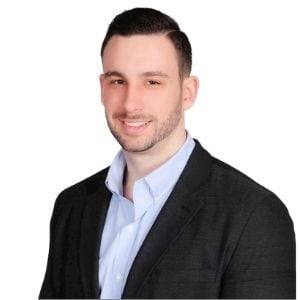 Getting to know Houstin
What is your position at JB Warranties?
Territory Sales Manager - AZ/NV
How long have you worked at JB Warranties?
2 and 1/2 years
Describe yourself in 3 words.
Motivated, Ambitious, Determined
Name one thing on your bucket list.
Travel and see Europe - Paris, Rome, Italy
Here are a few fun facts about Houstin.
Born & raised in Phoenix, AZ; I am the middle child with 1 older brother & 1 younger sister.
I have watched The Office about 10 times through so far - Michael Scott is my favorite TV show character.
I like to study Personal Finance and growing up thought I would be an investment or personal banker.
What do you believe sets JB Warranties apart?
Along with having the premier program in the industry, JBW has been the most supportive, flexible, and easy to work for employers I have ever been with. This allows me to give my 100% everyday and focus on the big picture of growing with this company. Management truly cares for each employee and am lucky to be apart of it!