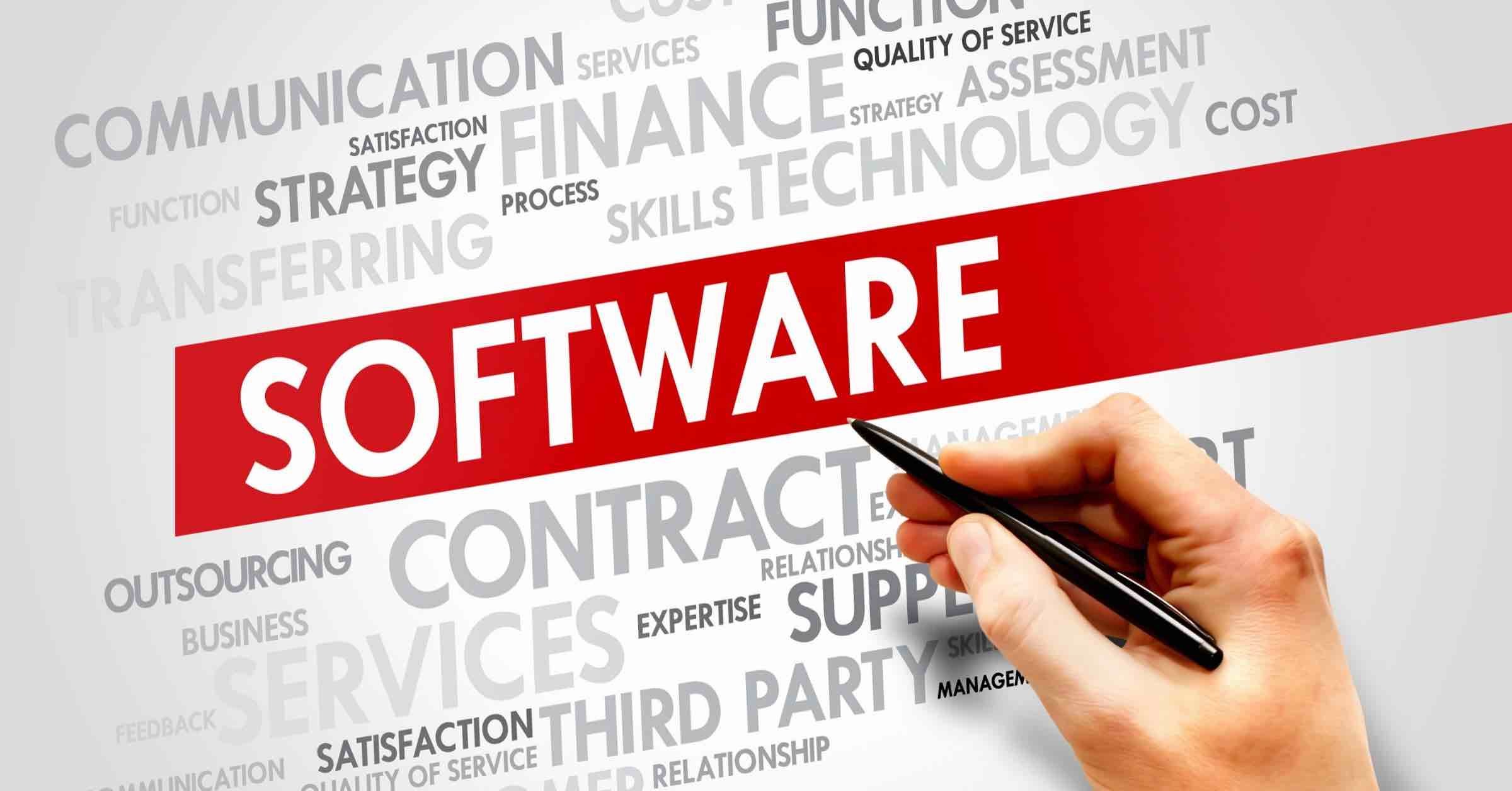 When work orders come rolling in, the last thing you want is to not know where your technicians are in the field. Not to mention, the hassle of inputting customer service history, scheduling, and dispatching real-time field workers can eat up hours of your busy day. Scheduling software and other apps tailored for the HVAC-R and plumbing industry can not only improve technician productivity but also save your company an average of 20 hours per week in the office.
Today, we're breaking down the top eight scheduling software ideal for HVAC-R and plumbing teams. Let's get started.
1. ServiceTitan
Trusted by some of the top service companies in the country, ServiceTitan is a leading all-in-one field service program known to boost sales by improving team productivity. For starters, fleet management is a breeze with their convenient drag-and-drop dispatch board, helping you communicate with your technicians and assign tasks right from the tool. Plus, you can utilize ServiceTitan's automated customer follow-up feature to monitor technician performance and ensure customer satisfaction after each appointment.
Contact ServiceTitan today to request a free demo and learn more about their available pricing options.
2. FieldEdge
FieldEdge is a leading all-around service management program preferred by HVAC and plumbing contractors for over 30 years. Their cutting-edge smart dispatch board allows you to assign the right technicians to the jobs best suited for their individual skill sets. And with QuickBooks integration, field technicians can take payments, create service agreements, and review customer history all in one easy mobile application.
Technicians who utilize the FieldEdge platform gain one extra work order a day on average, both driving sales and boosting customer satisfaction for your business. To request a free demo and learn about pricing, contact FieldEdge today.
3. UpKeep
As one of the leading tools in maintenance management, UpKeep offers desktop, phone, and tablet app capabilities. Plus, the platform provides a significant amount of user-friendly features to keep your technicians moving. Features including work order management and task scheduling streamline day-to-day activity, allowing techs to complete projects in a quick and organized fashion.
To monitor the status of equipment and parts your technicians are using daily, UpKeep's inventory management feature tracks the health and location of your assets all in one convenient place. In this way, you can be confident your techs are never without the tools they need as they tackle the day's work orders. While a free version is available, UpKeep offers a free trial on the premium program along with month to month pricing starting at $35.00.
4. AssetFit
AssetFit is a mobile-first maintenance management software that allows managers to track all work activities from anywhere, at any time on one single dashboard. Even better, AssetFit's calendar feature manages your preventive maintenance schedules completely hands-free. For clients with existing warranties or maintenance agreements, this feature does the work of scheduling all upcoming routine maintenance for you. With monthly pricing starting at $20.00 per month, AssetFit also offers a basic free version in addition to a premium free trial.
5. Maintenance Connection
Maintenance Connection is a comprehensive, proactive management program aimed at predicting and organizing individual maintenance needs. Whether or not a customer holds an ongoing maintenance agreement or warranty, Maintenance Connection uses existing customer data to help predict upcoming issues within their systems. This advanced solution allows technicians to get out in the field faster and improve customer satisfaction with timely work orders.
Maintenance Connection's scalability makes the platform suitable for both small businesses with a team of five to ten, as well as contractors with multiple large-scale locations. Maintenance Connection does offer a free trial, and their annual pricing begins at $85.00.
6. SAWIN
On the pricier side of today's list, SAWIN offers service teams both large and small a platform of features to boost efficiency in all corners of your business. Much like Service Fusion, SAWIN offers GPS tracking and maps so you can keep your finger on the pulse of your tech's workday. However, SAWIN emphasizes automated dispatching and capacity planning features as well. In this way, you can rest assured your techs can answer a work order swiftly, but will never be double-booked for a job.
Starting at a one-time payment of $9,999.00, SAWIN offers a free trial to experience the software first-hand. So, while the initial price might give you sticker shock, your one-time purchase will allow you to utilize the platform for years to come.
7. Service Fusion
Currently serving over 3,000 small to mid-sized HVAC and plumbing companies, Service Fusion offers top-notch features at a comfortable price. Using their convenient mobile app, you can utilize Service Fusion's GPS fleet-tracking feature to monitor your technicians and reduce slowdowns in service. Not to mention, Service Fusion eliminates the time-consuming back-and-forth game of phone tag you're playing with your technicians to streamline communication within the app.
You can also leave it to Service Fusion to remind your warranty holders of upcoming maintenance appointments with their automated job reminder tool. While there is currently no free version, Service Fusion offers month-to-month plans starting at $99.00.
8. Housecall Pro
Housecall Pro combines every essential management tool for service businesses into one user-friendly mobile platform. Customers can create service appointments with a touch of a button, which automatically syncs with your technicians' upcoming work order schedules. In this way, you can say goodbye to missed work orders and delayed technician responses.
Likewise, Housecall Pro's invoicing feature provides techs with the ability to quickly create invoices and estimates on-the-go, helping to boost productivity and overall customer satisfaction. Housecall Pro pricing begins at $49.00 a month, though you can access a free trial today.
9. Sales Builder Pro
Mitsubishi Electric offers HVAC professionals its own paid app called Sales Builder Pro. Sales Builder Pro helps HVAC pros design more residential systems and close more sales.
This in-home selling and quotation app offers customizable branding, zoned comfort solution sales tools, real-time system design features, a visual selection tool, and contractor pricing and financing tools.
Don't Wait to Boost Productivity with Scheduling Software
What would happen to your bottom line if your technicians could begin averaging one extra work order a day? How could team morale and productivity increase with the addition of features that streamline a technician's day-to-day? Stop giving yourself and your employees extra stress and invest in scheduling software that will do the hard work for you.

Brian Bohannan
Vice President of Sales at JB Warranties