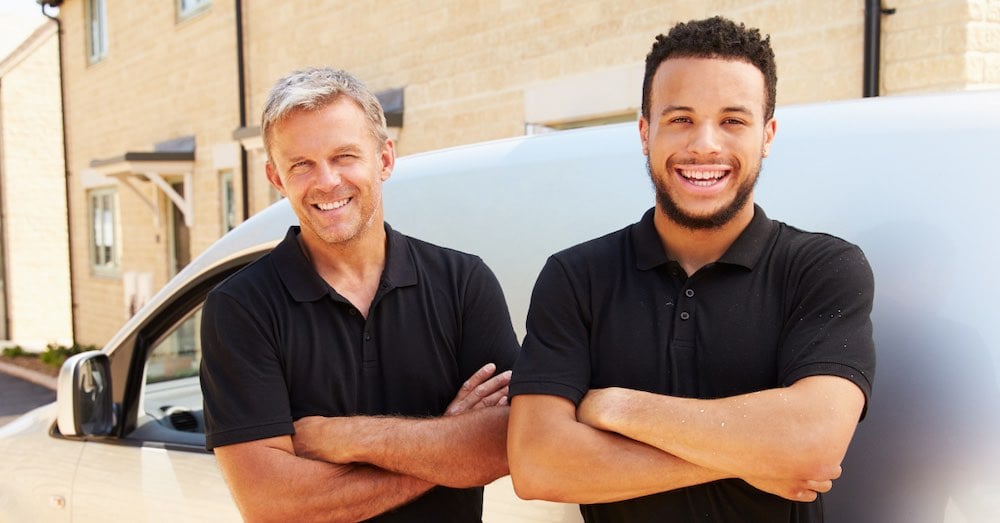 With the current state of the job market, it's been quite a challenge for HVAC and plumbing businesses operators to attract and retain quality employees. It's been equally challenging to maintain ongoing customer demand without a strong team of employees, causing friction in the quality of services.
Fortunately, business owners have several best practices to follow to attract new talent and satisfy the current team. Take a look at the current turbulent state of the HVAC and plumbing job market and how you can navigate hiring and retention challenges like a pro.


JB Dealers Services is here to help you thrive. See the selection of Human Capital Management services & products available to you!
Learn more.
Current HVAC and Plumbing Industry Workforce Challenges
According to Angi's 2021 Skilled Trades in America Report, 77% of tradespeople believe there is currently a shortage of available skilled trades workers. Though COVID-19-related employment disasters and overwhelming demands from a booming housing market are partially to blame, the HVAC and plumbing industry has faced ongoing labor shortages for quite some time now.
A significant workforce impact in recent decades has been shifting workforce demographics. Currently, 56 million Millennials make up the largest portion of the U.S. labor force. Two decades ago, Baby Boomers held the top spot with around 66 million workers. Yet as many Boomers approach retirement, their presence in the workforce has now decreased by more than 20 million.
Although more millennial and Gen Z individuals are entering the workforce, the HVAC and plumbing industry has not yet reaped the benefits. According to a recent undergraduate enrollment report, repair technician education enrollment has decreased 15% between 2019 and 2020. As an increasing number of workers retire from the industry while fewer enter it, business owners are left to figure out how to attract and retain employees.
3 Retention Tips to Maintain Current Employees
Before putting in the work to locate new employees, you must ensure you're putting in the effort to maintain the technicians you've got first. Consider these three tips to help keep your best employees around for the long haul while your company maneuvers current workforce challenges.
1. Offer Further Education Opportunities
Any HVAC or plumbing professional knows that you must keep up with current industry knowledge to become a master in this industry. To boost employee retention, become the employer who provides this knowledge. From personal training on new HVAC and plumbing technology to providing further certification at slim to no cost, education opportunities are an excellent option to secure long-term workers.
Further education demonstrates a company's level of care and willingness to ensure employees excel at their skillset—and become the best HVAC or plumbing professional possible. Providing this perk benefits the employee as an individual and your business as a whole, as it aids in a more efficient and positive company workflow.
2. Provide Competitive Salary and Benefits
Salary and benefits make or break whether someone will remain with an employer. As an HVAC or plumbing professional, you'll have local competition for talent. Take the time to assess your competition to understand where your salary and benefits offerings stand compared to theirs.
In such a competitive job market, you must pay employees what they're worth rather than submit a low-ball offer in hopes of saving money. Likewise, employees want to feel that their job takes care of them in exchange for their hard work. If you aren't already, offer employees health benefits, including medical, dental, and vision insurance. As a bonus, offer paid holidays and vacation time to set yourself apart from the competition.
3. Build Strong Employee Relationships
According to a recent Monster Jobs survey, 76% of job seekers claim they currently have or recently had a toxic boss. If you want to retain employees long-term, you need to build strong employee relationships and provide a healthy work environment. And with the HVAC and plumbing industry reliant on customer feedback, be sure you have your employees' backs when debacles arise.
Whether an employee faces an issue inside or outside the workplace, a company operator must always be the voice of reason to provide a possible solution. Maintaining positive employee relationships shows that you care about the well-being of your team. The more you care, the more likely they'll stay.
3 Recruiting Tips to Find Quality HVAC and Plumbing Talent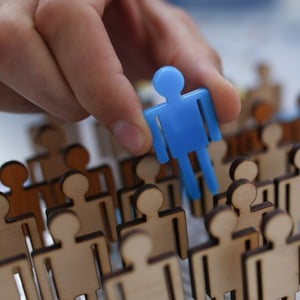 Despite the work you're putting in to retain employees, you may still find yourself on the hunt for new employees. As you continue to navigate the obstacles of the HVAC and plumbing job market, you should also follow these top three recruiting tips to locate quality technicians.
1. Invest In Recruitment Services
During times when hiring is challenging, you may want to consider partnering with recruiting experts. Recruitment services such as Blue Collar Talent Scouts work with HVAC and plumbing employers to fulfill employment needs. These services go above and beyond to locate job candidates that fit your specific criteria and assist with interviewing and onboarding needs to help streamline your process.
Another unique recruitment service is Recruit Military. This service works with veterans and their spouses to locate work following their time on duty. Many of these hardworking individuals have been well-trained in various plumbing and HVAC technologies and are further willing to commit to apprenticeships in hopes of further education and work. Recruit Military allows employers to post specific job listings and connect with those already in their database who are well qualified.
2. Adopt Networking Practices
The best way to connect with new talent is to get out there and be seen. So, research and reach out to local trade schools that offer plumbing and HVAC education. Many of these schools host job fairs and hiring services that can help connect you with fresh talent who are eager to work. By adopting various networking practices, you can significantly elevate your chances of finding quality employees.
Furthermore, do not limit your networking efforts to just those in the HVAC and plumbing space. From real estate agents to electricians, other home and commercial construction professionals may have contacts that you don't. These individuals may be able to connect you with talent looking for work within your industry.
3. Leverage Online Services
In such a digital era, it's always wise to leverage online services when seeking new employees. For example, leverage your Google listing, company website, and social media presence to show the incoming talent that you operate a well-established company. Plus, you can incorporate online job listing sites, such as Indeed and Glassdoor, to narrow your search with details like salary, expectations, and benefits.
Not to mention, you can also leverage these services to conduct your own outreach. Through professional sites such as LinkedIn, you can locate local professionals who may or may not be on the hunt for new work. With a simple recruitment message, you may catch the attention of an individual who is already employed but looking for an enhanced opportunity that you may be able to provide.
Jumpstart Your Retention and Recruitment Efforts Today
In times of such job market uncertainty, retention and recruitment efforts can get a bit overwhelming. Fortunately, at JB Warranties, we connect our customers with contractor services that range from human capital management to marketing and communications to help get the job done. With the help of these top tips to attract and retain employees, your team will be ready to take booming customer demand head-on in no time.

Brian Bohannan
Vice President of Sales at JB Warranties