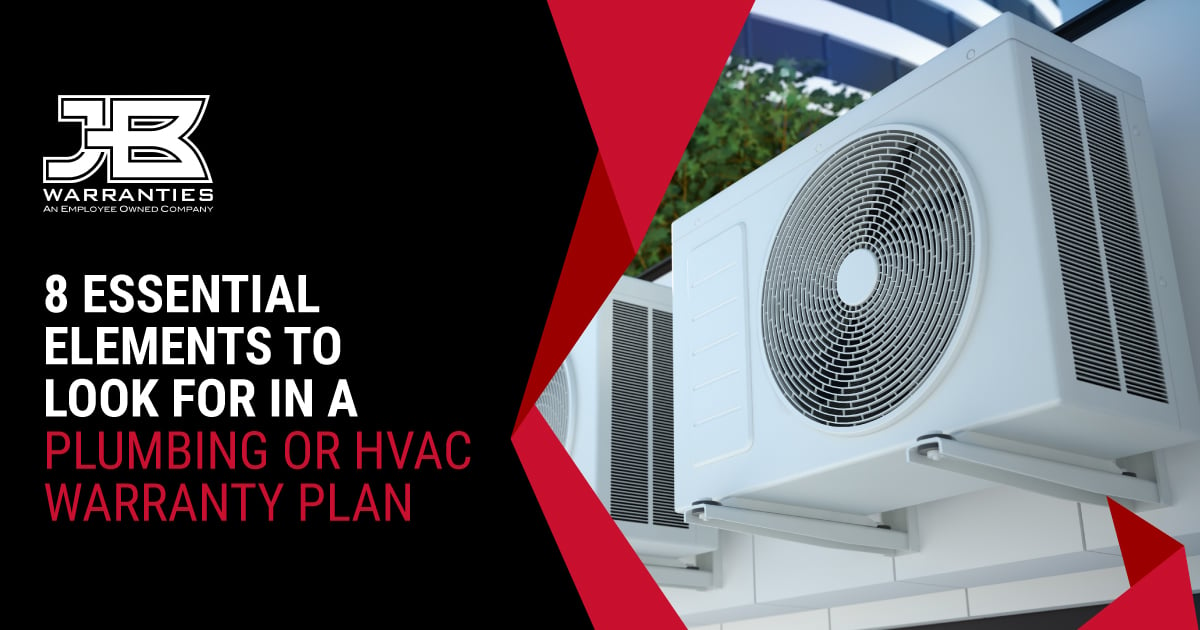 As a contractor, you know firsthand that hefty install and repair bills can be a homeowner's worst nightmare. When you finish the job, and your customers are in a better state of mind, you may want to consider offering an extended warranty plan to prevent future frustrations. Unfortunately, many warranty plans lack the necessary service and reimbursement coverages, resulting in an even larger headache for contractors and customers.
Before offering an extended warranty plan program to buyers, be sure it's packed with the features you and your customers need. Here are eight essential elements to look for in a plumbing and HVAC extended warranty program before offering it to your customers.
1. The Warranty is Transferable
When a customer decides to buy or sell a home, they don't want to feel tied down or like they've lost money on a previously-purchased HVAC or plumbing warranty. Instead, they would prefer to have a transferable extended warranty that adds value when they get ready to sell their home.
By offering your customers transferable extended warranties, you've got a great upselling point to boost overall customer satisfaction. You've also given the customer an upsell feature when they get ready to sell their home, and the new homeowners have the peace of mind that comes with appropriate coverage for their HVAC or plumbing systems.
BONUS: the best warranty program will ensure you're the guaranteed servicer. You're locked in even when your customer sells their home!
2. The Ability to Purchase at a Later Date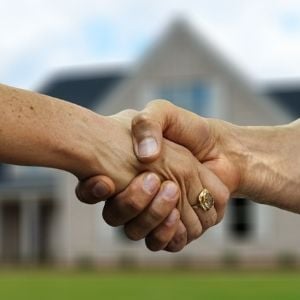 After writing out a hefty check for a new HVAC system, the last thing a customer wants is to feel pressured to commit to a warranty. Contractors offering top warranty plan options can sell customers extended warranties on their equipment up to 24 months post-installation.
This generous post-installation purchase period eliminates a ton of pressure for both contractors and customers. You don't need to force the customer into a sale immediately, and the buyer won't need to spend more money at the moment of installation.
Overall, this flexibility can enhance your relationships with your patrons. Not to mention, this extension provides time for you to help customers learn more about their options and what would work best for them, boosting the overall chances of a sale.
3. There is Minimal to No Deductible
Customers who purchase HVAC and plumbing equipment warranties expect to be covered when equipment issues arise. Unfortunately, many warranty plans require homeowners to pay out a steep deductible of $200 or more to complete the needed repairs when the unexpected occurs. This type of situation leaves customers questioning why they even purchased the plan in the first place.
Consider offering warranty plans with minimal to no deductible. This type of extended warranty plan provides a better customer experience in the event of a system failure: Less stress, little-to-no out of pocket cost.
4. Provides Reimbursable Labor Rates
When a customer purchases a warranty package, they expect labor costs to be covered under their plan. Likewise, business owners expect to be paid the appropriate amount to cover the customer's repair labor cost. Unfortunately, low-quality extended warranty plans may not appropriately cover labor costs, negatively impacting all parties involved.
With preferred extended warranty plans, contractors can receive reimbursements of up to $300 an hour for labor costs and can save customers the worry of any add-on charges. An ideal extended warranty provides peace of mind for both customers and contractors, allowing repairs to be tackled without the worry of losing company profit.
5. Has Coverage for a Variety of Customer-Preferred Brands
You and your customers don't want to be held hostage by a limited number of brands provided by an extended warranty provider. Look for a program with coverage of many customer-preferred options.
6. A Quick and Easy Claims Process
As with any extended warranty program, to be reimbursed properly for repairs, you must file a claim. Nobody likes doing paperwork, nor do you want to wait on slow reimbursements.
Look for a provider with an online platform where you can file claims at any time. And, make sure the provider has a reputation for quickly processing claims and providing reimbursements within 30 days or less.
Finally, look at the extended warranty provider's customer service record. Does it have a top-quality support staff that can effectively answer claim concerns and warranty sales questions?
7. Requires No Pre-Authorization on Repairs
When an HVAC system fails, and customers are left in the heat or cold, the last thing they expect is to have to wait for repair approval. A desperate customer smacked with a long approval wait time may seek out alternative services.
You want to work with an extended warranty company that doesn't require you to wait on pre-authorizations for repair. You want your techs to get on the job immediately and improve customer satisfaction by not making them wait for the authorization on repairs.
8. Offers Personalized Marketing Material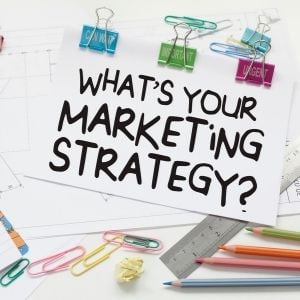 Customers don't want to feel they're being sold some third-party, generic service that's unrelated to the contractor they trust and do business with. So, it makes sense to have some marketing materials for your extended warranty program, of course, who has time to create marketing materials!
Well, if you pick the right extended warranty partner, they will help you create personalized marketing materials to help you market and sell extended warranties to your customers.
Find the Best Warranty for Your Business
Have you considered the multiple contributing factors to an effective extended warranty program? What else are you looking for from a program provider? Chances are, we here at JB Warranties have what you need. Sign up for the Premium Protection Plan today. It covers the eight essential features above and more!

Jenna Ochoa
Vice President - Claims, JB Warranties