We want our customers to have a great experience when they stop by our website for information. That's why we thought we'd take this opportunity to point out a few handy tools that you may not be using (yet!).
The JB Warranties Warranty Lookup Tool
Next time you drop by our homepage, take a look in the upper right corner. Notice that red banner that says Warranty Lookup? Give it a click!
That little button takes you to The JB Warranty Lookup tool. You can search by serial number to locate coverage on all equipment covered by a JB warranty plan.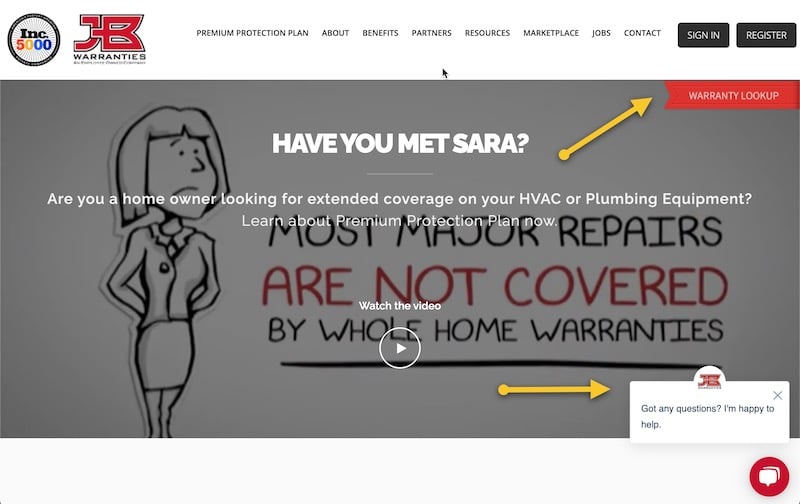 Live Chat
But wait, there's more! The Warranty Lookup tool isn't the only helpful feature at your fingertips! We've also launched Live Chat.
Our representatives are available to take your questions via website chat from 7:00 am - 6:00 pm CST, Monday - Friday.
Filters Refresh in the Portal
In 2021, we refreshed our Filters to help our contractor partners easily find the plans they are looking to purchase. You can access the improved filters on the Protection Plans page of our website.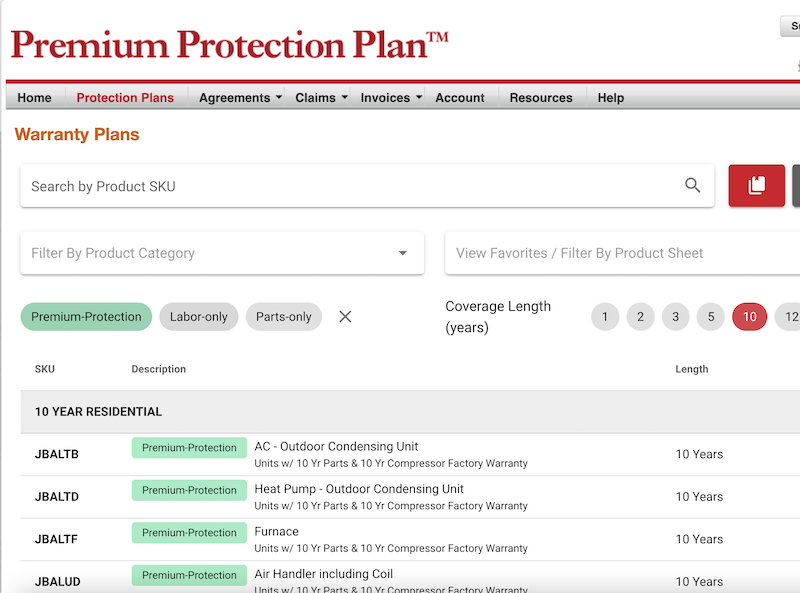 What's Your Favorite Feature?
Have you got a favorite feature that you think other dealers should know about? Let us know in the comments!

Jenna Ochoa
Vice President - Claims, JB Warranties