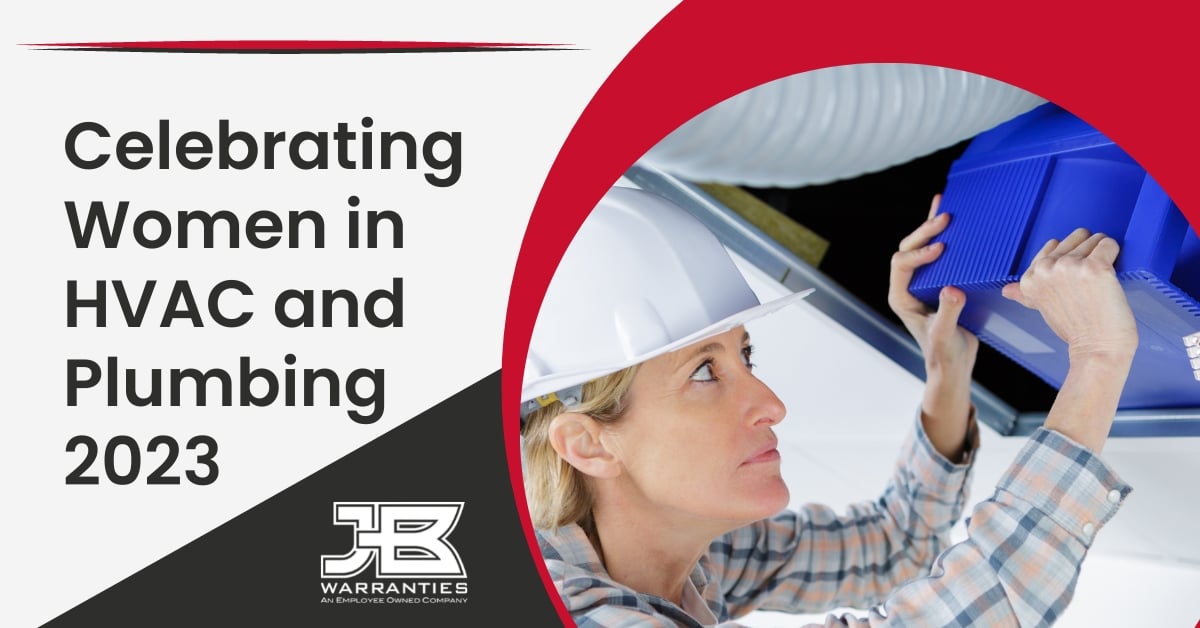 Every month is Women's Month for the powerful HVAC and plumbing professionals we work alongside at JB Warranties — but in March, we especially want to celebrate the women in our field. From President Jimmy Carter's first National Women's History Week in March 1980 to the official Women's History Month designation in 1987, there's a ton to celebrate now in 2023!
Throughout March, we observe Women's History Month by recognizing and honoring both present and historical women figures who have impacted American history. Honing in on the trade industry, let's look at the power of women in the HVAC and plumbing fields and the resources our female professionals can use to enhance their impact on the industry.
Current State of Women in the HVAC and Plumbing Industries
Along with our fellow trade industries, the fields of HVAC and plumbing have notably been male-dominated since the first recorded evidence of team demographics. Fast-forward to today, and only 1.1% of the national plumbing and pipefitter workforce and 2.3% of the HVAC mechanics and installers workforce is women, according to 2022 U.S. labor force statistics.
Fortunately, societal standards and career paths for women have begun to evolve recently, making the plumbing and HVAC sectors more opportunistic for the women seeking work in them. From education scholarship and mentorship programs to women-only professional clubs and associations, we are truly grateful for the advancements made to the industries that demonstrate a large space — and demand! — for women in the HVAC and plumbing industries.
Historic Women Pioneers of the HVAC and Plumbing Industries
While women have been the minority in the HVAC and plumbing workforce, there's no doubt they have made enormous impacts on these sectors for quite some time now. Check out these three notable historical women figures who brought innovation and growth to our industries.
Margaret Ingels: Industry-Standard Air Filtration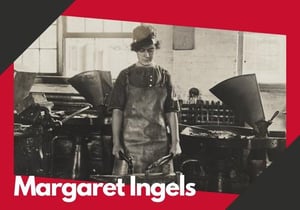 Born in 1892 in Paris, Kentucky, Margaret Ingels was the first woman to graduate from the College of Mechanical Engineering at the University of Kentucky. She later worked for the Carrier Lyle Heating and Ventilation Corporation, sparking her interest in air conditioning. Prior to her retirement, Ingels helped create the sling psychrometer humidity measurement tool and the Anderson-Armspach dust determinator, now known as the industry standard for air filtration.
Alice Parker: Blueprint to Indoor Climate Control
As an African American woman living before the Civil Rights movement, not much is known about the life of Alice Parker. However, her innovative heating furnace design was awarded a patent in 1919, marking a groundbreaking innovation for indoor climate control. Being much more efficient than both coal-burning stoves and fireplaces, Parker's design fundamentally altered how indoor heat systems work by being the first to use individually controlled heating elements in each room.
Lillian Baumbach Jacobs: First Licensed Woman Plumber
Born in Arlington, Virginia, in 1930, Lillian Baumbach Jacobs was the daughter of W.J. Baumbach, founder of W.J. Baumbach Plumbing and Heating. Learning the tricks of the trade from her father and uncles at an early age, Lillian later became the first woman to become licensed as a Master Plumber at the age of 21. Nicknamed the "Pretty Plumber," Lillian received worldwide attention for her accomplishments while continuing to work for her father's company.
Top Resources for Women in HVAC and Plumbing
Whether you're a woman just getting started in the world of HVAC and plumbing or are a multi-decade industry veteran, we hope you utilize these various resources to connect with other female professionals and gain information on further career development opportunities.
Women in HVACR is a membership organization aimed at providing women with resources to start and enhance their careers in HVAC and refrigeration. In addition, they host networking opportunities to align female professionals with other women HVACR experts and encourage career growth. The organization also offers mentorship and scholarship programs to help aspiring women professionals enter the world of HVACR.
2. Facebook Groups
In today's modernized industries, one of the best ways to connect with other professionals is through Facebook groups. Through these groups, women HVAC and plumbing professionals from all levels of expertise can network with others to discuss industry topics and concerns as well as highlight job and apprenticeship opportunities. Some of our favorite groups include: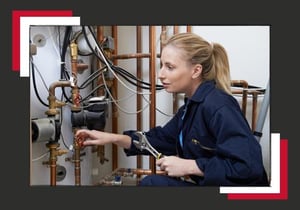 Similar to Women in HVACR, Women in Plumbing and Piping is another membership organization geared toward women in the plumbing industry. Women in Plumbing and Piping focuses on connecting female plumbing professionals through networking events and enhancing their leadership skill set to drive the success of women in the plumbing industry. The group offers a wide variety of resources, including scholarship and mentorship programs, webinars, and career development education.
Make Every Month Women's History Month
As up-and-coming generations continue to diversify the demographics of the HVAC and plumbing industries, we encourage you and your team to make every month Women's History Month. Whether you're a woman in business yourself or a member of a female-driven team, take the time to celebrate your accomplishments and the remarkable women who came before you!

Jenna Ochoa
Vice President - Claims, JB Warranties