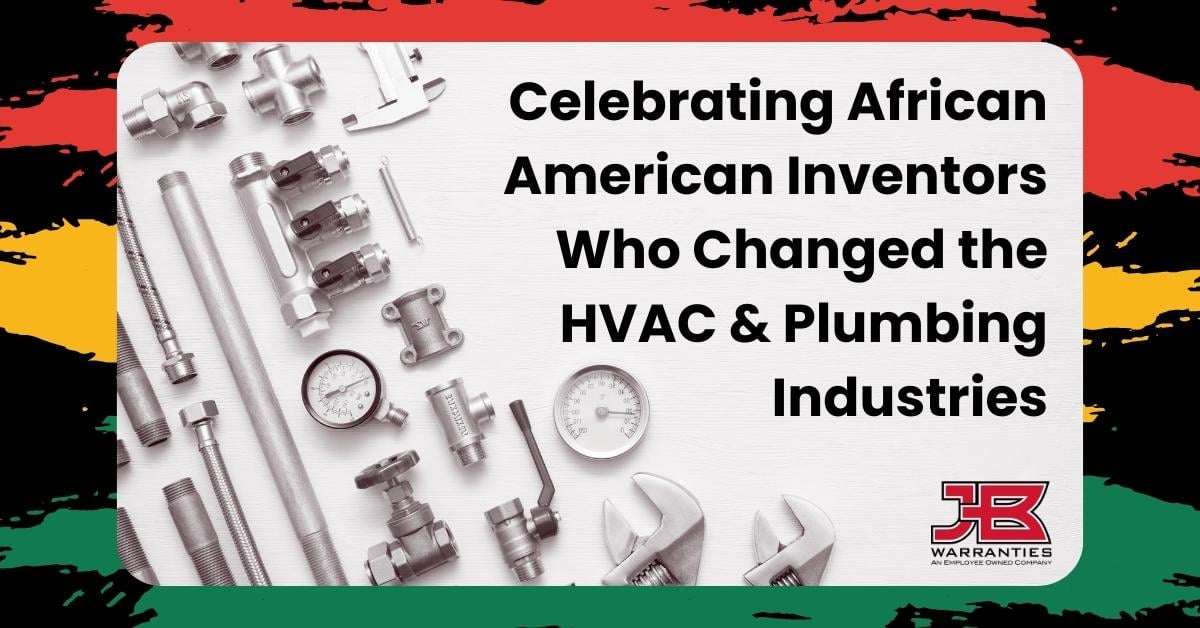 Black History Month, which was initially a week-only event until 1976 when it became an officially recognized month, focuses on and celebrates the contributions of African Americans to the United States from all periods of history. The theme for Black History Month 2023, as set by ASALH (Association for the Study of African American Life and History), is Black Resistance.
According to ASALH, one way African Americans have resisted is by fighting the narrative that Black people are intellectually inferior by investing in educational and inventive pursuits. Without the inventiveness of HVAC and plumbing pioneers, our industry would not be as evolved as it is today.
In honor of the African Americans whose innovative and progressive concepts altered the trajectory of the HVAC and plumbing industries, JB Warranties celebrates the following men and women inventors who resisted the opposition in their path to improve the lives of Americans and leave their mark on the world.
Lewis Howard Latimer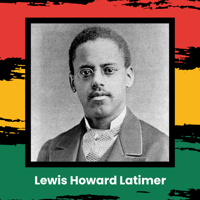 Lewis Howard Latimer was born in Chelsea, Massachusetts, in 1848 to two former, self-liberated enslaved people. He was a member of the Union Navy, became a chief draftsman, and worked with three other famous inventors - Alexander Graham Bell, Hiram S Maxim, and Thomas Alva Edison. In 1918, Latimer became the only African American charter member of the Edison Pioneers, who eventually assisted with the creation of the US electric power industry.
While Latimer was critical to developments related to the telephone and carbon filament for the light bulb, he also contributed to inventions in the plumbing and HVAC fields. Latimer forged & patented the idea for the first water closet (toilet) for railroad cars in 1874, and in 1886 developed an evaporative air conditioner which was a forerunner to today's equipment. In 2006, the National Inventors Hall of Fame inducted Latimer for his work on durable carbon filament for electric light bulbs.
Frederick McKinley Jones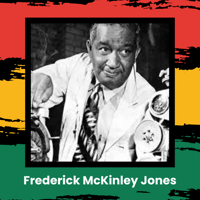 Frederick McKinley Jones was born in Cincinnati, OH, in 1893 and was later orphaned & forced to drop out of school at nine. He served in World War I and afterward became a self-taught mechanic and one of the most innovative and influential minds in the HVAC industry earning over 60 patents.
Jones' spark of genius for portable air conditioning came to him during a drive on a hot summer night in 1937. Though his initial idea may have been for simple comfort in a car, he soon realized air conditioning for motor vehicles could enable much more. The portable air conditioning units could be used by truckers transporting refrigerated foods. Jones took this idea from concept to product and built an automatic refrigeration unit that was shockproof and compact enough to be used in trucks. Eventually, he and his partner Joseph Numero founded a company known as Thermo King, which expanded and adapted portable refrigeration units to work in trains and ships. During World War II, Jones designed portable refrigeration units for military camps that were critical to storing blood.
Alice H Parker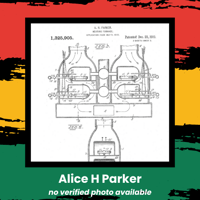 Alice H Parker was born in Morristown, New Jersey, in 1895 and went on to attend Howard University in Washington, DC. Unfortunately, not much is known about Parker's childhood or teen years, as information about women was not well documented.
Parker's flash of genius for developing a natural gas home heating system came during a cold New Jersey winter. She conceived a design to use natural gas to heat a home through multiple, individually controlled burners. Her design earned a patent in 1919 and became a forerunner to today's heating zone systems and thermostats. Parker is still honored today through the annual Alice H Parker Women Leaders in Innovation Awards presented by the New Jersey Chamber of Commerce.
David Nelson Crosthwait, Jr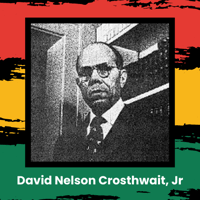 David Nelson Crosthwait, Jr was born in Nashville, TN, in 1898, grew up in Missouri and went on to receive a Master's degree in Engineering in 1920. During his lifetime, he earned 39 US patents and 80 foreign patents in the HVAC field, and in 1971 was the first African American to be named a fellow of the American Society of Heating, Refrigeration, and Air Conditioning Engineers.
Crosthwait used his innovative mind to develop better equipment for heating larger buildings, such as a new differential vacuum pump, a new thermostat control, and an improved boiler. His inventive approach to HVAC solutions brought recognition to him, and he was appointed to develop a heating system for Radio City Music Hall in New York City.
J.B. Rhodes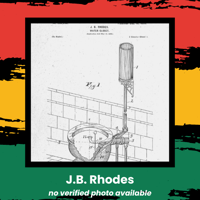 J B Rhodes lived in Kalamazoo, MI, and became one of the most prolific inventors of his time with over 200 patents. His inventions ranged from oil bottles to railroad cargo unloading devices to a razor to a GPS device to a precursor to the bidet.
In his patent application for the early version of a bidet, Rhodes indicates he has invented an improvement to the water closet that consists of a tube that can be used to spray and wash oneself. While Rhodes received little notoriety for his inventions, his contribution to modern equipment and technology is irrefutable.
Dr. Robert Ellerston Shurney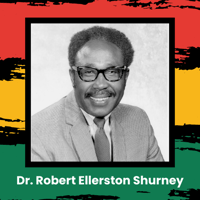 Dr. Robert Ellerston Shurney was born in Dublin, GA, in 1921, grew up to serve in World War II, and earned a BS degree in Physics and Electrical Engineering from Tennesse State University in 1962. Shurney joined NASA in 1962 as a flight systems engineer, and throughout his career there, he received the Lunar Flight Award, the Apollo Achievement Award, and the Skylab Achievement Award. He continued his pursuit of knowledge with Columbia Pacific University, earning a Ph.D. in Physics in 1986.
While at NASA, Dr. Shurney brought many incredible inventions to life, but one design that any human can relate to is the Skylab waste control system. Dr. Shurney's innovative thinking and design allowed astronauts to have a bathroom experience akin to what they would on Earth, and his design was used for the Space Shuttle. In 2007, the Smithsonian Institute held an exhibit of Dr. Shurney as one of the leading African American space scientists.
Adrienne Bennett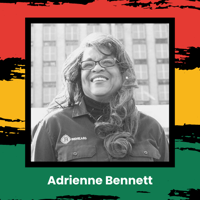 Adrienne Bennett was born in Chicago, IL, the fourth in a family of 8 siblings. She grew up in the 1960s in Detroit, MI, and planned to become a mechanical engineer, but a racially motivated confrontation at an engineering firm in Detroit shocked and hurt her, pushing her to leave her plans behind.
At a presidential election rally in 1976, Bennett was approached by a Mechanical Contractors Association of Detroit recruiter who was searching for minority women candidates to work in the skilled trades. Bennett couldn't resist the offer, which included an apprenticeship program and a vision for a hefty salary. It was a rough road being the lone female, and a minority, in a male-dominated field, but Bennett persisted and eventually became the first black female master plumber in America. Bennett's successful career continued as she held many roles in the plumbing field, including for the city of Detroit, before moving on to become an independent contractor and CEO of her own commercial plumbing and water conservation company, Benkari LLC.

Matt Cosby
Director of Marketing